Educator's View: Investing in Social Capital Key to Success in College & Beyond
Piscal: If students from low-income families gain access to the same support and opportunities as their more affluent peers, they will excel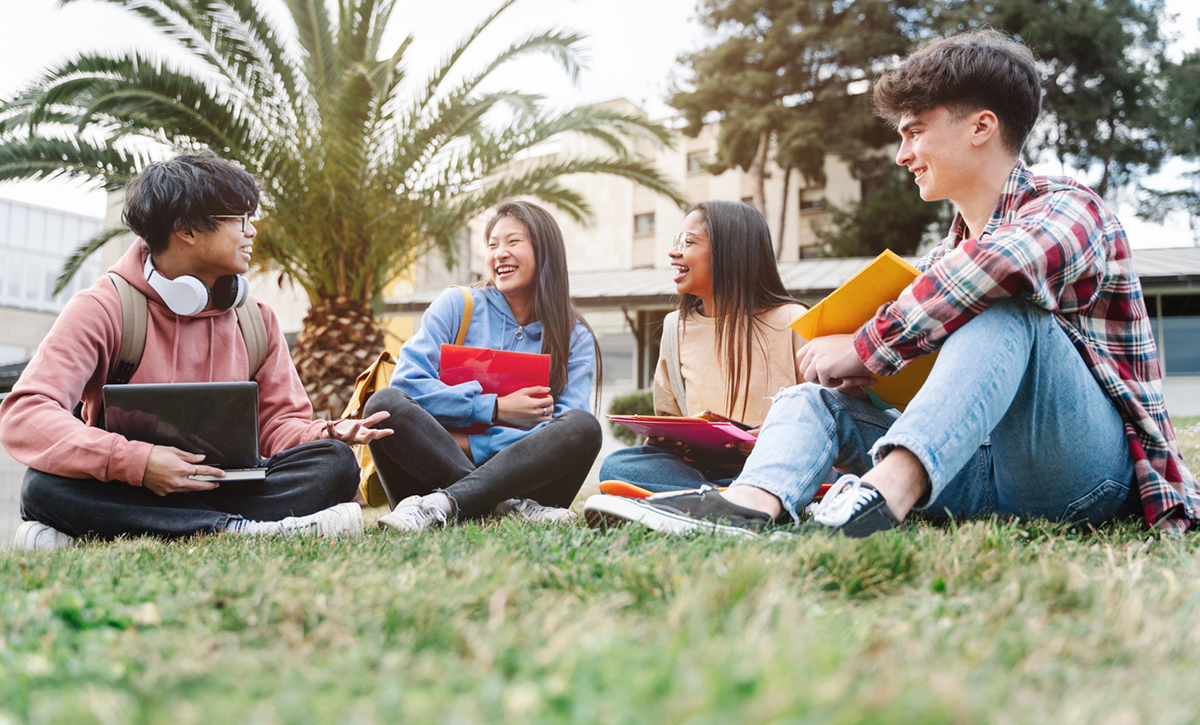 Get stories like these delivered straight to your inbox. Sign up for The 74 Newsletter
As a longtime secondary school educator, I have always looked at my school's college acceptance data as a measure of our success. My colleagues and I certainly agree that high acceptance rates should be celebrated. But these numbers are empty when they are compared with disproportionately low college completion data. According to the National Center for Education Statistics, only 36% of Black male students and 52% of Latino male students completed a bachelor's degree within six years, while white males graduated at a rate of 63%.
Why are students of color and those from low-income families dropping out at higher rates?
Early in my career, I taught at one of the most exclusive private K-12 schools in the country. It wasn't unusual to hear a student talk about a recent trip to Europe or reference private tutors. Most of these students were hardworking kids who were fortunate to have been born into wealth. While many had a certain awareness of their privilege, they were often completely unaware of just how much it afforded them. I wasn't either, until I went to work at a very different school with a completely different population.
When I started at ICEF, a public charter school network in South Central Los Angeles serving mostly low-income students of color, I was immediately struck by the lack of access to the social capital that contributes to success in college and beyond — access to experiences and opportunities that wealthy, upper-middle-class and even middle-class students often take for granted. For example, learning how to network and build a resume from internships and being exposed to different cultures and customs from a travel experience.
These experiences are no guarantee of success in college and beyond, but even before the pandemic, only 30% of the 1.3 million low-income or first-generation college students who enrolled each year graduated and secured a strong first job or entered graduate school. Now, that number is less. A study from the Journal of College Student Retention found that social capital significantly influences graduation rates, student debt level and loan default rates. Having taught at a school where social capital was omnipresent, followed by one where it barely existed, I was able to see just how crucial social capital is and how it helps develop the soft skills that many researchers suggest are the key to success in college and the workplace.
In 2015, I had the opportunity to start a network of public charter schools in New Jersey. I founded College Achieve Public Schools with the mission to see our scholars to and through college. It was clear that fulfilling our mission would take more than just rigorous academics. It required a school community that would introduce students to experiences and opportunities that would help them develop a cultural fluency that will empower them to thrive anywhere.
I'm proud of the work we are doing at CAPS to fulfill this mission: At our Paterson school, scholars are immersed in robotics competitions and podcast production. In Plainfield, our first senior class worked with college essay tutors to help them craft compelling applications; 100% were accepted. And at CAPS Asbury Park, we've partnered with local businesses to offer scholars summer job opportunities such as a management track summer internship at a popular restaurant and leadership roles at the Boys and Girls Club organization. Students also go skiing for six weeks every winter, taking lessons so they can learn a sport they likely wouldn't experience if not for the school.
This summer, we teamed up with Princeton, Harvard, Oxford and other elite universities to offer a residential summer school program, giving scholars early access to college-level courses at the world's leading academic institutions. They learned from tenured professors, explored the campuses and learned that they belong there just as much as any other student. We are also building strong relationships with diverse businesses to develop internships on Wall Street and at top-tier law firms and hospitals.
These activities are foreign to hundreds of thousands of students across the country. Yet these types of opportunities are what build social confidence and a sense of belonging that help students thrive. This is precisely what social capital is all about, and it matters.
We believe that if students from low-income families gain access to the same support and opportunities as their more affluent peers, they will excel. This is reflected not only in strong academic outcomes, but in the enthusiasm from our scholars as they embrace these opportunities. Schools must make building social capital a priority to close the opportunity gap, provide truly equitable outcomes and ensure long-term success in college and beyond. Students cannot get to and through college without it.
Get stories like these delivered straight to your inbox. Sign up for The 74 Newsletter