Educator's View: Barring Discussions of Race from the Classroom Doesn't Protect Students — It Ignores the Reality They Live Every Day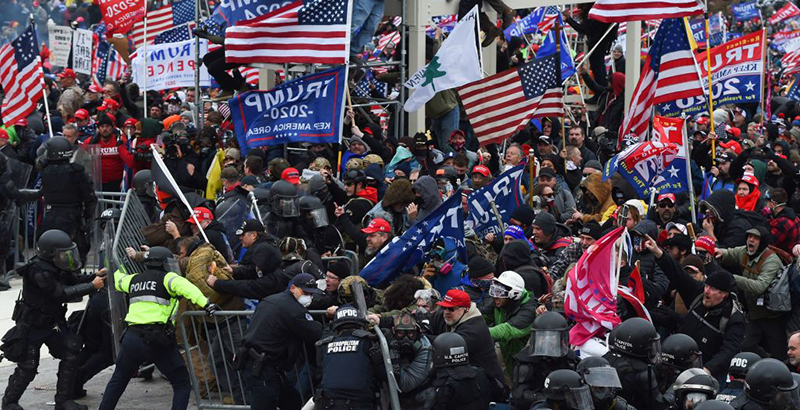 Get stories like these delivered straight to your inbox. Sign up for The 74 Newsletter
This is the second year Dr. Steven Hahn, a Pulitzer Prize-winning author and NYU professor who specializes in the international history of slavery, emancipation and race, has been lecturing at Dream Charter High School. The result of a partnership I formed with him in my role as director of curriculum and instruction, he has taught two courses to our East Harlem high schoolers. The first, which began in January 2021, focused on America's Reconstruction period; the second, which culminated this past January, on the Great Migration from the Southern states to the North. These courses exposed our students to the college-level thinking they'll be engaging in after high school.
But according to some in our nation, these classes shouldn't have happened at all.
Critically conscious curriculums — including lessons that focus on the role of race in American history — have been a hot topic of contention, with everyone from parents to pundits arguing in favor of censoring the ways history and literature are taught in order to protect children. But for many students, barring discussions of race and other sensitive topics from the classroom doesn't "protect" them — it turns a blind eye to the injustices they already experience.
I teach in a network of charter schools where 93% of the students are Black or Hispanic and nearly 9 out of 10 live below the poverty line. There's no way to shield these students from truths about race, class and inequality. But what is possible is to use history to help them understand how we got here and, most importantly, where we can go next.
Take the first days of our partnership with Hahn in early 2021, when we planned for our Reconstruction-focused course to rely on the analysis of primary sources from the post-Civil War era. While those historic documents certainly played a role in the lectures, what we didn't anticipate is that the course would be taught in the wake of the Jan. 6 attack on the U.S. Capitol. That event made the issues of the Reconstruction Era — like unifying a country at odds and securing the rights of African Americans — all the more relevant to our student community in East Harlem.
Indeed, the past two years have reinforced the political relevance of history more than ever before. Hahn, who also teaches an NYU course called History in the Headlines, often tells his students that whoever owns the past owns the present. In many ways, it really is that simple. Our job as educators is to prepare students for the future. If there's a danger to them, present or historical, they have a right, and we have a duty, to help them understand it. After all, teaching kids about complicated or scary topics serves much the same purpose as the college prep that's baked into their schedules every day: Doing so acknowledges the reality of their lives, elevates them as equal partners in their education and prepares them for adulthood in a world that won't always be on their side. It's the only way to do right by them.
​​At Dream, this thinking applies not only to our courses with Hahn, but to the way we teach across the board. There is power in acknowledging and challenging what has occurred in our collective past, and that's why we've crafted a curriculum that asks students to think critically about important social issues, including racism, sexism and economic injustice. We lift up students' voices and ideas on these topics so they see their experiences as a resource in their own learning. Our goal is for students to be trusted as co-teachers and teachers as co-learners. This approach allows them to evaluate what we inherit from the past, can activate empathy and build connections, and gives students a seat at the table in their own history-making.
In Hahn's most recent course, some of the most beautiful moments came when students stayed after class and asked questions — dynamic, unique questions that came from their own experiences and history. It felt like college, although the kids don't know that yet; what they do know is that their voices were heard, and that they can hold their own and engage one-on-one with a Pulitzer Prize-winning professor.
More than anything, it reminded me that history is a gift, one that it is our responsibility to pass down to the younger generations. We don't have to wrap it up for them and tie it with a bow. We just have to trust them with it.
Brandon Taylor is director of curriculum and instruction at Dream Charter High School in New York City.
Get stories like these delivered straight to your inbox. Sign up for The 74 Newsletter