Educators Must Take a Stand Against Racism & Teach Black History All Year Round
Fletcher: The country has gone from seeking to understand racism's harms to re-creating fear, isolation and willful ignorance for political gain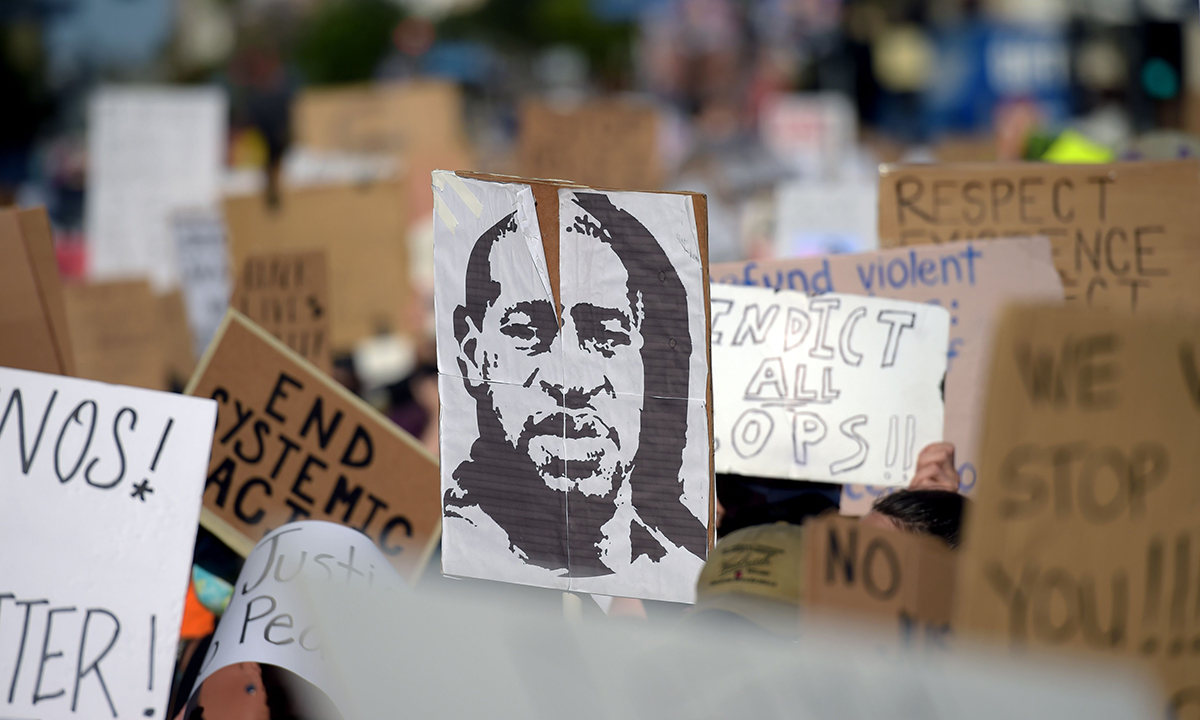 Support The 74's year-end campaign. Make a tax-exempt donation now.
Two years ago, I argued that Black History Month shouldn't end. After all, I wrote, Black history is American history, and the cultural contributions of Black people deserve to be incorporated into everyday lessons.
That was in the aftermath of George Floyd's 2020 murder, when educators and policymakers were pledging to address longstanding racial inequities. Businesses created equity statements, books about race and racism were flying off the shelves and schools couldn't get enough cultural sensitivity training. As a former teacher and district administrator now working with schools and organizations on diversity and equity issues, I felt like the wind was at my back.
How times have changed.
In 2023, at least 36 states — 36! — have adopted or introduced laws or policies that restrict teaching about race and racism. The nation marked Black History Month this year by removing Black books from school libraries, limiting the Black history being taught in classrooms and even by serving watermelon and fried chicken lunches in a school cafeteria.
The country went from seeking to understand to re-creating fear, isolation and willful ignorance.
Some politicians believe they've a winning strategy in using how race and identity are taught as the wedge issue. Just see how Florida Gov. Ron DeSantis recently exploited the College Board's African-American Studies course as a political football.
Educators and their allies must push back. Teachers must not be allowed to feel afraid of teaching Black history, especially when students experience Black culture every single day in mainstream music, fashion and media. As people who believe in public schools and in this country, we cannot allow students to be ignorant of what happened in American history and how that impacts present realities. We cannot reduce Black people's experiences and humanity to a single story of oppression, nor can we dilute Black identity to a history of enslavement, trauma and crime.
Despite the current landscape, I still have hope. At home, parents can talk about the hard stuff and bring relevant news headlines about Black book bans to the dinner table. With tough conversations, parents and educators can help young people recognize the importance of building new perspectives through literature and having multiple viewpoints about some of the world's most vexing issues and how to solve them.
At school, there is still widespread interest among educators in finding ways to incorporate relevant Black experiences into the curriculum, not to stir up shame and blame but to value the ingenuity, beauty and resilience of Black culture. I hear from teachers and principals all the time, and they know that teaching about race — with transparency — is more about cultivating a new vision for the future than it is about staying stuck in the past.
One of schools' most fundamental responsibilities is to respectfully incorporate different cultures into their learning environments. In my years in schools and districts, I emphasized the importance of teachers understanding students' cultural differences, bringing those cultures into the classroom and dissolving any disconnect between home and school so every student felt seen, respected and comfortable.
In my work as a coach, I have helped schools take on this subject and shared my own leadership mistakes as examples of how gimmicky responses to social justice issues can further marginalize students. I have helped districts clarify what a more equitable impact looks like in their district versus what it may look like in others, emphasizing that educators cannot, yet again, apply a one-size-fits-all solution to integrating Black culture into their school systems. I have also partnered with individual school teams to prove that it's possible to increase student enrollment and racial diversity at the same time — and that schools don't need to pretend to be colorblind to do it.
Public schools can put in the work to make their learning environments more welcoming to their students of color. They can engage in ongoing professional development to learn how to recognize their biases, incorporate lessons all year round on race and culture, and hire a more diverse staff. School district leadership can support their teachers' attempts to integrate culturally relevant experiences in their classrooms and prevent the voices of the few from dictating the experiences of the many. Politicians can stop regulating what and how subjects can be taught in schools to the point that teachers are afraid to teach anything.
Two years later, despite — and because of — everything that has happened since, I will say it again: Black History Month ended, and it shouldn't. The old visions that students of color should assimilate into white culture must be left in the past, and Black and Brown communities should experience a new vision, where they can bring their full selves to school.
Even as elected officials turn into fearmongers, educators must stand up for students, band together and insist on teaching the fullness of our country, a country that proudly and persistently includes Black people as foundational to America's greatness — yesterday, today and tomorrow.
Support The 74's year-end campaign. Make a tax-exempt donation now.