Education Through the Pandemic: From Seattle Schools Compensating Families For Special Ed Violations to Boston Reversing Plans for Virtual School, 9 Ways States Are Confronting COVID Slide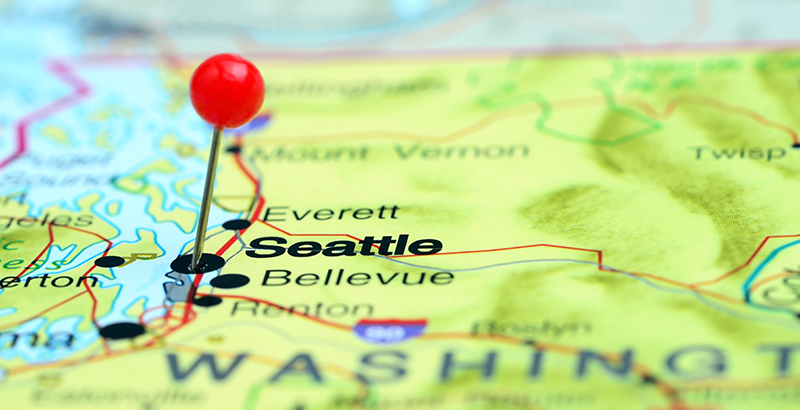 Get essential education news and commentary delivered straight to your inbox. Sign up here for The 74's daily newsletter.
For many schools and districts, the end of last school year brought with it significant questions around enrollment — and whether the numerous factors that fed a nationwide decline in enrollment for schools are likely to continue or abate when schools reopen largely in the fall.
Questions surround topics like homeschooling, which experienced a dramatic rise during the pandemic, and virtual learning, which some parents hope will remain an educational option even as leaders like Education Secretary Miguel Cardona express concern and cautionaround it continuing. Likely complicating the matter further are declines in enrollment rates for the youngest learners that were often many times higher than those of older grade levels.
That means schools are likely to experience a surge in pre-K and kindergarten enrollment that could swell class sizes and raise the need for educators to prioritize focus on foundational skills.
Beyond issues of enrollment and early education, here are nine other updates from across the country about how states and school systems are confronting the challenges posed by the coronavirus emergency — and working to preserve student learning amid the pandemic:
1 Washington — State Tells Seattle Schools to Make Up For Violating Special Education Requirements
The Washington State Department of Education is ordering the Seattle Public Schools to address hundreds of potential cases of delayed special education services that were reported during the pandemic. Schools, in turn, are expected to offer a year of after-school tutoring or, in some cases, reimbursement for health-related expenses as compensation for the violations.
2 Massachusetts – Boston Ditches Plans for Full-Time Virtual School
Boston officials have rescinded their plans to open a virtual school this fall, joining a handful of districts who have canceled online schooling plans as classrooms reopen and virus counts continue to fall. Nine districts across the state say they plan to move forward with plans to prop up full-time virtual platforms, as state rules prevent schools from pursuing hybrid instruction. Some families are protesting the decisions, particularly Black and Latino families, who were almost four times as likely to report they'd opt into a virtual option rather than return their children to an in-person setting.
3 South Carolina — State Turns Off Internet Hotspots for the Summer
The South Carolina Department of Education announced plans to scale down the provision of internet hotspots during the summer — unless they are used for summer school or summer camp purposes. This update follows the state's Office of Regulatory Staff summer 2020 announcement that at least 100,000 households across South Carolina would be able to utilize mobile hotspots for their monthly internet access as COVID forced students online.
4 New York — Districts Eye Big Investments as Federal Dollars Flow Into Schools
In New York, some districts are preparing large investments using millions of dollars in relief funding brought to schools by the American Rescue Plan, even as other districts use the funding to fill widening gaps in budgets. The Niagara and Erie school districts, for example, will receive more than $485 million and are planning to expand hiring and mental health services, fix failing infrastructure, and upgrade technology and internet access before the 2024 spending deadline.
5 Pennsylvania — Districts Warn Federal Funds Won't Close Their Budget Gaps
Numerous Pennsylvania school districts are expressing that the latest wave of federal and state relief funding will not be enough to right ailing budgets. Dan McGarry, superintendent of the Upper Darby School District, says nearly $5 million in relief funding will be used to cover "existing costs" rather than investing in new educators, reading specialists, or counselors.
6 Indiana – Indianapolis Schools to Post Public Tracker of COVID Relief Funds
District leaders in Indianapolis schools plan to publish an online tracker detailing how they're spending $200 million in federal relief funds over the next several years. The tracker represents a commitment to transparency for the district, says Superintendent Aleesia Johnson. "We know folks are paying close attention to how schools are leveraging these dollars. We want to make sure that we are being as transparent as possible," Johnson stated. In addition to being categorized into buckets like instructional support, personal protective equipment, and facilities upgrades, the tracker will be updated quarterly and will be informed by community input.
7 West Virginia – Officials Rollout New COVID-19 Funding Guidance
West Virginia education officials are detailing how schools in the state are expected to spend over $700 million that represent the third wave of federal relief funding. Melanie Purkey, executive director of the West Virginia Department of Education's Office of Federal Programs, said in a recent State Board presentation that, "School systems will be required to spend at least $175 million on learning loss, $7.8 million on summer programs and $7.8 million on after-school programs, leaving $548 million remaining that counties can allocate toward allowable uses." Allowable uses, according to Purkey, are those "projects that prevent, prepare for or respond to COVID-19."
8 New Jersey — Officials Offer Additional Year of Schooling for Students with Disabilities
To address learning loss and gaps in services for special education students stemming from the pandemic, New Jersey Gov. Phil Murphy has signed legislation offering students with disabilities an additional year of education. The state plans to use federal relief funding to pay for the temporary extension in services for as many as 8,000 students. The announcement follows a number of district officials raising concerns around student performance during the pandemic, as mid-year assessment data depict that over a third of students in the state have fallen behind in English language arts and math.
9 Louisiana — State Lawmakers Plan Expansion of Broadband Internet Grants
The state of Louisiana plans to spend more than $180 million on grants to telecommunication companies to expand broadband infrastructure across communities in need. Ville Platte Mayor Jennifer Vidrine said that the lack of internet access "crippled" and in some aspects "paralyzed the city." Officials estimate the grants could bring access to nearly 150,000 households and business, though they estimate the state would need much more investment to entirely close gaps in access.
Support The 74's year-end campaign. Make a tax-exempt donation now.