Education Through the Pandemic: From NJ Schools Innovating With Evening Kindergarten to Colorado's Push to Reconnect With 29,000 Missing Students, 10 Ways States & Educators Are Coping With COVID-19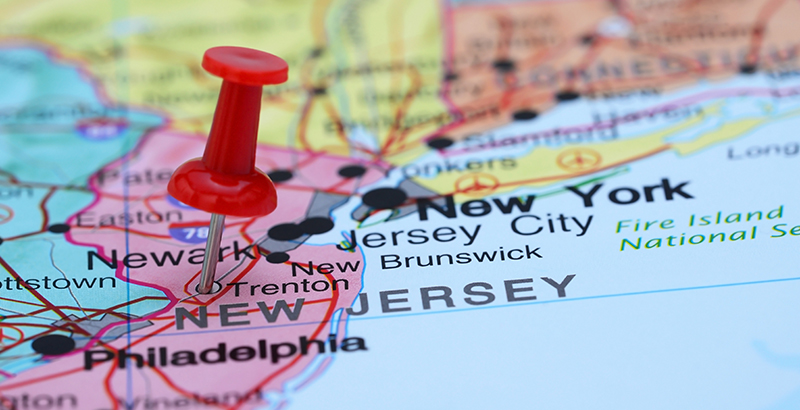 This update on the COVID Slide collects and shares news updates from the district, state, and national levels as all stakeholders continue to work on developing safe, innovative plans to resume schooling and address learning loss. It's an offshoot of the Collaborative for Student Success' COVID Slide Quick Sheet newsletter, which you can sign up for here.
As state and local health officials coordinate a disjointed vaccine distribution, teachers have increasingly been prioritized in individual state plans, though some local officials were quick to warn that full reopening was far off in many towns and cities.
In Idaho, where COVID-19 cases tied to schools have climbed past 5,000, teachers were told they could receive the first dose of the vaccine two weeks earlier than expected and teachers in Colorado were similarly moved up on the state's priority list. Much of the change in the timeline, health care workers say, is a result of lower than anticipated numbers of frontline workers signing up to receive the vaccine.
The news comes as schools continue to play an increasingly large role in the national vaccine conversation and as new public opinion data suggests both high rates of skepticism of the vaccine as well as an overall public desire for the virus to be mitigated before schools reopen fully.
Here are 10 updates from across the country about how states and school systems are confronting the challenges posed by the coronavirus emergency — and working to preserve student learning amid the pandemic:
1. COLORADO – Missing Students Worry Educators, Cast Uncertainty on School Budgets
Colorado saw a sharp 3.3% drop in public-school enrollment last year, with the largest declines occurring in earlier grades and particularly at the kindergarten level, where classrooms saw a striking 9% decline in enrollment. Falling enrollment numbers could result in constrained budgets, as many districts and states allocate education funding based on student population size, among other factors, but officials say they're still grappling with the disturbing idea that there are over 29,000 children who haven't been seen or heard from in months. The enrollment declines continue to be an issue despite early warnings in the state and efforts by district administrators and family liaisons to locate missing students, including by going door-to-door.
2. KENTUCKY – Amid School Reopenings, Coalition Focuses On Trauma-Informed Education
The Foundation for a Healthy Kentucky is a statewide coalition formed this year amid the spread of the COVID-19 pandemic that is focused on addressing the increasing mental health needs of students and families across the state. The coalition is advocating for policies that help support school efforts to identify and meet children's physical, social, and emotional needs, noting that there is more pressure than ever on American teachers — a reality unlikely to change as school buildings everywhere brace for a long-term pandemic recovery. The coalition additionally hopes to encourage the use of new strategies, in addition to policy change, that help the 25% of Kentucky children who have been affected by trauma like domestic violence or physical or sexual abuse.
3. DISTRICT OF COLUMBIA — New Report Shows District Students Are Falling Behind in Math, Reading During Pandemic
A recently published report from EmpowerK12 notes that fewer elementary and middle school students in the District of Columbia are on track to pass standardized exams in math this school year and that literacy among the city's youngest learners has fallen drastically. The report builds upon the growing evidence that distance learning is adversely affecting many public schoolchildren. The results also show that students from low-income families have been most significantly affected by the disruptions to education as a result of the coronavirus pandemic.
4. NEVADA – Education Leaders Say State Has Successfully Closed the 'Digital Divide' Between Families
Nevada officials say they've been able to achieve full access for all students in both rural and urban communities to both internet and devices thanks to Connecting Kids, the state's COVID-19 Task Force, and public-private partnerships. Prior to launching the effort amid the pandemic, the state education department estimated that nearly 25% of Nevada students were lacking a device or stable internet connection, an issue that presented significant challenges as schools transitioned to online learning in March.
5. WASHINGTON – Alarming Increase in Students Who Received Fs During First Half of School Year
Like many across the country, the Walla Walla, Washington, area is seeing an alarming increase in the number of students who were given at least one F in the first half of the school year. In a typical year, 15% of the district's students have one failing grade. This year, it's almost half. Milton-Freewater Superintendent Aaron Duff also noted, "Students who in the past have never had F's, currently have F's. Some kids who are honor students and have never gotten anything close to an F before have not just one, but multiple F's," he said. Duff said that despite new efforts by teachers to provide tutoring and interventions remotely during afternoon hours, many believe the most significant challenges won't be addressed until schools are able to reopen fully.
6. NEW JERSEY – Evening Kindergarten Program Helps Families Meet Pandemic Needs
New Jersey's KIPP Evening Learning Program is offering an optional and free night kindergarten school to accommodate working families with children in kindergarten or first grade. Educators at the school say younger students typically require greater levels of assistance when engaging in online learning and that the night class program will be particularly advantageous for children whose parents work during the day. Students are able to attend evening classes Monday through Friday.
7. OHIO – Cleveland Absenteeism Soars, Heightening Frustration With Virtual Learning
Troubling data shows that the number of students in Cleveland who are skipping class, have fallen off the rolls, or were never enrolled at all is shockingly high – nearly 8,700. The district's overall attendance rate has dropped from 91% last year to 81%, leaving 19% of students absent. The district has made an effort to engage the missing students by calling parents, knocking on doors, contacting other school districts and the state Department of Child and Family Services, and checking social media, but declined to say how successful these efforts have been.
8. TENNESSEE – Nashville Program Helps Schools Identity Missing, Disconnected Students
A program called the "Navigator" has been created to help keep track of students and families who are engaging in distance learning and to identify or prevent students from "falling between the cracks." The Navigator initiative, which has leveraged thousands of educators, cafeteria workers, and even bookkeepers to reach out to families, has revealed that the Nashville school district had nearly 200 homeless students and an additional 1,200 families in unstable housing. District administrator Keri Randolph states that this program represents an opportunity to stay connected with students and families amid the disruption of the pandemic, and that he hopes the effort can serve as a model for other districts struggling to connect with all students.
9. MICHIGAN – Governor Acknowledges State's Role In Identifying Students Missing from School
Preliminary statistics show that Michigan has seen enrollment drop almost 4% this year. Of those 53,000 students, some are being home-schooled while some are kindergarteners who were held back a year — but roughly 13,000 students are still unaccounted for. Gov. Gretchen Whitmer argued the state should be doing more to identify these children saying, "Accounting for every child is an important part of the work that we will have to do — that we must do."
10. UTAH — State's Assistant Superintendent for Student Learning Talks About the Importance of Maintaining State Assessments During Pandemic
Calls for President-elect Joe Biden's administration to stand strong in support of the federal commitment to administer annual state student assessments this spring have intensified. Editorial boards from the New York Times and Washington Post backed assessing students to aid in student recovery, adding their voices to national education and civil rights organizations, business leaders, and state-level officials and advocates. The Collaborative for Student Success recently sat down virtually with one of these officials, Darin Nielsen, assistant superintendent of student learning in Utah, to hear why he views state assessments as important this school year. "Failing to continue measurement of student learning through the most disruptive event to affect education in the last 100 years seems professionally unconscionable," he said. Nielsen's comments come as a growing number of officials and advocates have signaled support for moving forward with testing while decoupling results from the accountability measures required by individual state ESSA plans — and as some of the largest national assessment vendors signal their intention to support states administer tests safely and securely this school year.
Get stories like these delivered straight to your inbox. Sign up for The 74 Newsletter