Education Through the Pandemic: From Nevada Giving Students Mental Health Days to Idaho Surfacing Academic & Emotional Challenges Via Statewide Surveys, 9 Ways States Are Confronting COVID Slide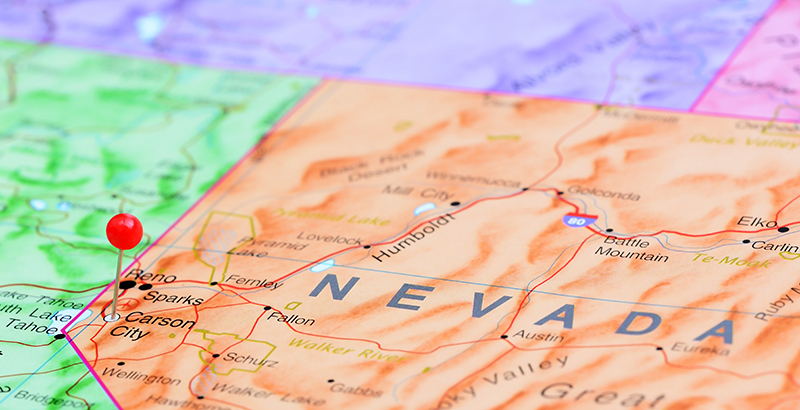 Get essential education news and commentary delivered straight to your inbox. Sign up here for The 74's daily newsletter.
To offer remote learning in the fall or not? Schools are split.
As schools cast their eyes to back-to-school season this fall, many are struggling to answer the question of whether to continue on with robust, expensive virtual learning platforms. Though full-time remote options and mask mandates appear to be exiting stage left as case numbers subside and vaccinations increase, some families are urging schools to maintain some remote learning options.
Proponents of virtual school say some students with learning, social, or health challenges excelled while out of the traditional classroom. Complicating the decisions are new data indicating that white and Black families differ in their desire for continuing remote options, that internet and tech access remain a challenge point for many, and that most schools will face a surge of kindergarten enrollment as parents begin their child's education after delaying a year during the pandemic.
Beyond issues of continued virtual schooling, here are nine other updates from across the country about how states and school systems are confronting the challenges posed by the coronavirus emergency — and working to preserve student learning amid the pandemic:
1 Nevada — New Law Grants Mental Health Days to Students
A newly passed Nevada law would provide students with the opportunity to take time off from school to address mental health concerns if approved by a health professional. Students can be granted up to three days off from school a year. Officials cite record numbers of mental health challenges and youth suicides during the pandemic as cause for bolstering mental health supports across schools.
2 IDAHO – Statewide Student Engagement Survey Finds Emotional, Academic Challenges
Data from the Idaho Department of Education's statewide student engagement survey found that the pandemic caused a higher percentage of students than previous years to be emotionally or academically "disengaged" from school, while still others said they have merged from the pandemic more committed to school. Officials say the pandemic showed a spotlight on where school mental health and well-being supports ought to be strengthened, particularly for students with disabilities, students experiencing homelessness, and students of color. To ease the transition back to classrooms and begin addressing academic and social-emotional concerns, some Idaho districts launched rare full-time summer school programs, but say that such investments will need to continue beyond the summer and next school year.
3 INDIANA – State Awards Grants to Bolster Summer Learning Programs
 In an effort to catch students up after a difficult year, the Indiana Department of Education allocated $122 million in grants to over 100 organizations and schools across the state with summer education programs. Indiana's DOE plans to check-in with the award recipients to gauge students' progress throughout the summer.
4 CALIFORNIA – Schools Move Forward with Fall Remote Learning, Despite Limitations
California officials are grappling with how —and whether — to continue offering remote learning options next fall, as the state's temporary measure to allow remote students to factor into a school's funding is set to expire at the end of June. Though the state maintains rules allowing students to pursue "independent study," critics say additional rules and guidelines are required to ensure that the option does not allow low-performing students to be pushed out or neglected by schools and that independent study programs deliver the same level of opportunities and access.
5 MICHIGAN – Gov. Details Child Care Expansion Plan
This month, Michigan Gov. Gretchen Whitmer pushed details of her $1.4 billion plan for improving and increasing child care access across the state. The proposed plan would deliver pay incentives for child care workers and expand grants for providers serving high-needs areas.
6 NEW YORK – Sec. Cardona Meets with High School Students, Discuss Reopening
In a visit to New York City's Harvey Milk High School, Education Secretary Miguel Cardona discussed a range of topics with students, from school reopening to creating safe spaces for LGBTQ students. After discussing efforts in some states to limit involvement in sports by transgender students, a student at Harvey Milk said, "It felt really nice because our voice has never really been heard in that way before."
7 OHIO – Officials Plan to Direct Some Relief Funding to Prepare for Future Education Disruption
In a report submitted to the Education Department earlier this month, Ohio officials detail their plans to spend over $4.4 billion in aid that the state's schools will receive as part of federal relief legislation. Among the plans to improve mental health resources and test-taking options, Ohio officials also carved out funding to help the state prepare for future disruptions to learning by delivering "off-site learning." Under the plan, district and state officials would also coordinate to address declines in enrollment and to reconnect with students who have become disengaged from schools during the past year.
8 LOUISIANA – Lawmakers Approve Record Education Budget With Raises
Under unanimously passed updates to Louisiana's school funding formula, a state education budget of $3.98 billion will feature a hike in staff pay, including a $800 salary increase for "certificated personnel" and an additional $400 for bus drivers. The passed plan is set to take effect July 1.
9 TEXAS – 'Science of Reading' Approach Empowered Educators, Students During Pandemic
Educators in Texas' San Antonio ISD are sharing that utilizing a "Science of Reading" approach to literacy instruction helped them structure learning much more effectively during the pandemic while driving meaningful improvements in student progress. They are urging fellow teachers to shift from the "balanced literacy" approach that has been declining in favor in recent years, while saying that the pandemic presents an opportunity to evolve instructional systems. "People, I believe," one teacher stated," will move into what's best for our students."
This update on pandemic recovery in education collects and shares news updates from the district, state, and national levels as all stakeholders continue to work on developing safe, innovative plans to resume schooling and address learning loss. It's an offshoot of the Collaborative for Student Success' QuickSheet newsletter, which you can sign up for here. 
Support The 74's year-end campaign. Make a tax-exempt donation now.