Education Through the Pandemic: From Georgia Teachers Looking to Confront Learning Loss Despite Lack of Student Data to Colorado Offering Free Online Tutoring, 9 Ways States Are Confronting COVID-19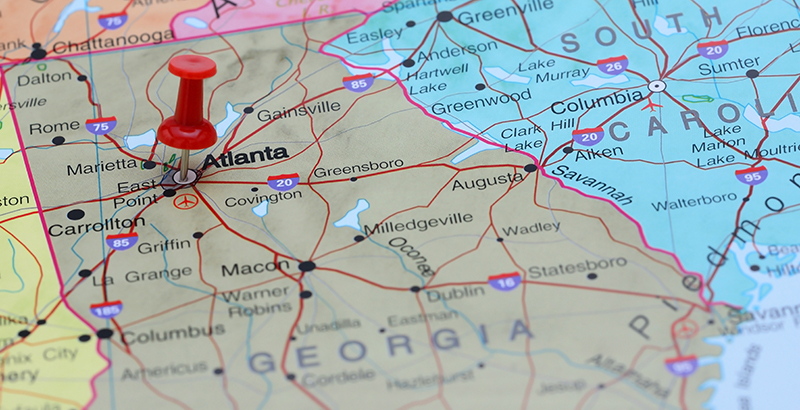 This update on the COVID Slide collects and shares news updates from the district, state, and national levels as all stakeholders continue to work on developing safe, innovative plans to resume schooling and address learning loss. It's an offshoot of the Collaborative for Student Success' COVID Slide Quick Sheet newsletter, which you can sign up for here.
School and district officials are wading deeply into the process of deciding how to spend billions of new federal education dollars included in the latest COVID-19 relief bill, the American Rescue Plan. Plans are emerging across the nation to tackle problems that emerged during the pandemic — and those that existed long before the virus.
Most schools are looking at a familiar set of problems as they strategize investments, including sanitization, infrastructure, and technology issues that need to be resolved to reopen classrooms. However, some are going beyond simply returning students to class and are working to identify ways that the federal stimulus can drive long term change, advance equity, and improve entire systems.
The push for bolder action as schools emerge from the pandemic is being driven in part by advocates, who say the disruption of a year of school closures and the influx of funding provide a unique opportunity to seek lasting change. Still, uncertainty persists even as waves of funding keep landing, as schools must balance an increase in federal dollars with widespread staffing shortages, unpredictable enrollment trends, and high levels of need for academic, social, and mental health interventions for students and families.
Here are nine updates from across the country about how states and school systems are confronting the challenges posed by the coronavirus emergency — and working to preserve student learning amid the pandemic:
1 GEORGIA — Educators Grapple With Challenge of How to Tackle Learning Loss Amid Lack of Data
School leaders across Georgia are contemplating how best to address the dearth of instructional time lost during the pandemic as schools begin to reopen doors just a few short months before summer break — which the Georgia Recorder's Ross Williams calls a "major source of learning loss even in normal years." Efforts to make up for lost learning are complicated by the fact that annual assessments were canceled last year, say some educators, meaning the extent of learning loss trends for specific schools or communities is difficult to gauge and lawmakers are left with little information to guide pandemic relief dollars and new investments intended to help schools recover.
2 KENTUCKY – Teachers Await Local Testing Data to Gauge Extent of Learning Loss
State education officials have stated that assessing students' academic needs this spring is critical to understanding the pandemic's impact on learning. Henderson County Superintendent Bob Lawson noted that scores from the fall 2020 MAP testing, or Measures of Academic Progress, did not show significant changes from scores in the last five years, suggesting learning gaps may not be as large as anticipated. In light of this, Lawson notes educators are anxious to see if spring MAP testing will also show a minimal effect on scores from years past or if they will see education gaps similar to those observed in other states.
3 COLORADO – Khan Academy Founder Brings Free Tutoring Platform to Colorado Students
As Colorado teachers and educators work to address the learning loss associated with the pandemic and prolonged online learning, Schoolhouse.world has partnered with the Colorado Education Initiative to offer free tutoring services in the state. Schoolhouse.world was launched by Sal Khan, the founder of Khan Academy, in early 2020 in response to the increased need for online education. Currently, tutoring is limited by age and subject, though the service says plans exist to continue expanding to meet high levels of need.
4 LOUISIANA – State Agency Urges Schools to Expand Summer Learning
The Louisiana Department of Education is encouraging school systems to offer new and potentially more effective versions of summer learning programs as state and federal relief dollars find their way to school budgets. State guidance on summer learning urges schools to consider a range of expanded summer opportunities, which could include small-group tutoring, field trips, arts education, library visits, and other well-being supports. "We're pleased systems are considering our guidance utilizing their pandemic funding to rethink summer school. Families deserve the choice of full-day, enriching activities with high-quality educators," said State Superintendent Cade Brumley.
5 NATIONAL — As Pandemic Upends Teaching, Fewer Students Want to Pursue It
As the nation sets its sights on exiting the pandemic and charting a course to a new normal, the long-term implications of a year of education disruption are being fleshed out. The New York Times specifically explores how the pandemic has sent the number of students pursuing teaching plummeting — a trend unlikely to be reversed by simply reopening schools. Education Week, in a different focus, is contemplating the long-term consequences on schools of rising mental health needs and declining college attendance, while Diverse Education calls attention to the issue of food insecurity that has only grown more serious while schools were shuttered. Across all issues, however, impacts on students fall heavily along lines of race, income and class, and ability status — as shown by coverage of a new report from the Civil Rights Project by K12 Dive. Echoing the concerns of many education and advocacy organizations, the report recommends that the most vulnerable students be prioritized in reopening plans, as efforts to support students with the greatest needs tend to benefit the entire school community.
6 NEW YORK – Expansion of Early Childhood Programs Brings Assistance to NYC Families
The New York City Department of Education has announced the expansion of its 3-K early childhood program to all of the city's 32 districts – bringing assistance to thousands of working families who had been finding it increasingly difficult to find quality childcare and education opportunities for young children. Estimates suggest that families could save up to $10,000 a year, a significant amount for families in a city upturned by the pandemic. The program change will cost an estimated $300 million and will expand access to 40,000 toddlers. Jennifer March, the executive director of the nonprofit Citizens Committee for Children of New Work, said that in part, "the 3-K initiative will play an impactful role in providing more families with access to high quality early education that shapes children's social, emotional growth and kindergarten readiness in profoundly positive ways."
7 TEXAS – Quarter of a Million Students Likely to Finish School Year Online Across State
Roughly 250,000 students in 18 districts in Texas will learn from home for the final grading period of the 2020-21 school year, according to coverage by the Houston Chronicle. Among reopening trends, survey data suggests that Black and Hispanic parents are more likely to report that they intend to keep students home despite options for in-person learning, citing continuing vaccination efforts, relaxed precautions, and high levels of community spread in some places as reasons for caution and concern. David DeMatthews, an associate professor of education leadership and policy at the University of Texas at Austin, noted that emerging evidence collected during the pandemic shows that Black and Hispanic communities have been disproportionately affected by the pandemic, which could contribute to families of color being more reluctant to send their students back to school.
8 MISSOURI – Lawmaker Proposes Weakening School Vaccine Requirements Amid Pandemic
State Representative Suzie Pollock is proposing that all children enrolled in daycares, K-12 public schools, or public higher education schools not be required to get vaccinated against certain illnesses if they have a "conscientious belief" against the immunizations. This change would apply to vaccinations against polio, rubella, rubeola, mumps, tetanus, whooping cough, diphtheria, and hepatitis B. If passed, the bill would allow up to 120,000 K-12 private, parochial, and parish school students to attend school regardless of vaccination status. Linda Neumann, a representative of the Missouri Association of School Nurses, says that the bill would weaken health policy in the state, saying, "Children in – it doesn't matter what their setting is – whether it's public, private, or parochial, they all deserve to live healthier and be free of communicable diseases. We have seen what's happened with COVID-19 and what can happen with a communicable disease."
9 DISTRICT OF COLUMBIA – Summer Program to Pay Teens to Combat Learning Loss
The District of Columbia plans to pay thousands of high school students to take classes this summer in an effort to address pandemic learning loss. Students who elect to join the "earn-and-learn" program will spend half the day on academics and half on acquiring job experience, for which they will be compensated starting at $6.25 an hour. This will offer students who need the extra class time an opportunity to simultaneously earn money – which educators hope could engage students who have become disconnected from school systems during the pandemic or who have chosen to work to assist their families.
Get stories like these delivered straight to your inbox. Sign up for The 74 Newsletter