Educating Through COVID: From 'Saturday Accelerators' Aiding Learning Recovery in Indiana to Soaring Student Absenteeism in Florida, 13 Ways States Are Confronting the Crisis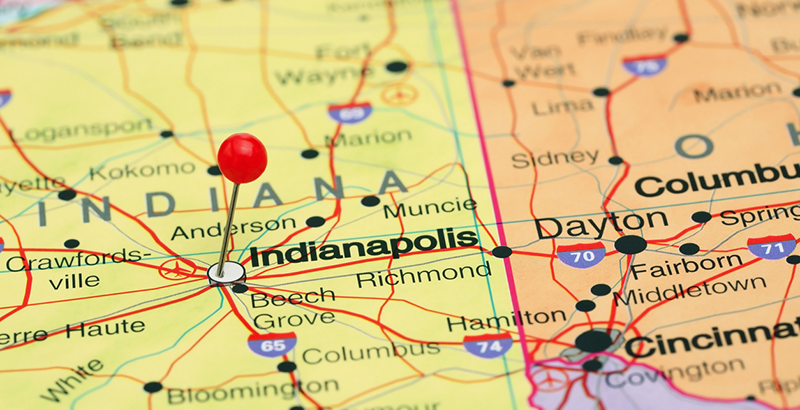 No paywall. No pop-up ads.
"We know what works, and I believe even with omicron, our default should be in-person learning for all students across the country," Education Secretary Miguel Cardona said last week on "Face the Nation." The striking surge in COVID-19 cases over the holiday season has led to renewed impasses between schools, educators, and parents about the safety of in-person learning. In cities like Chicago, some educators cite discomfort with returning to schools amid case surges while officials simultaneously struggle with worsening staff shortages. Acknowledging the concerns, Cardona pointed to "better tools than we had in the past to get it done," as well as billions remaining for schools to implement COVID-19 tracking and precautions.
Aside from omicron, Biden administration officials let states and schools know this month that accountability systems typically used to identify and support low-performing schools are expected to be restarted after multiple years of pauses, disruptions, and case-by-case exemptions from federal requirements due to the COVID-19 pandemic. While officials expect states to begin unthawing their K-12 accountability systems, recent guidance offers states and districts flexibility in amending the criteria used to track school performance, a compromise that some say is the department's acknowledgement of continued uncertainty and disruption as COVID cases surge.
Looking beyond accountability measures and the Education Department, here are 12 other updates from across the country about how states and school systems are confronting the challenges posed by COVID-19 and its variants — and working to preserve student learning amid the pandemic:
INDIANA – Saturday 'Accelerator' Programming Hopes to Serve as Model for Learning Recovery
Schools in South Bend, Indiana, are spearheading a "Saturday Accelerator" that offers classes, tutoring, and various supports to students working to catch up from pandemic disruption. The weekend program staff say they have experienced success with a data-driven approach to identifying where students should focus extended learning and that they hope the program can serve as a model for schools across Indiana.
NORTH CAROLINA – Learning Hubs Provide Academic Recovery for Network of NC Schools
Teachers and families are reporting success from a network of school hubs created during the pandemic to help offer students extended learning time, a place to seek school supports, and increasingly, a venue for teachers to support one another. The hubs were supported by grants from prominent philanthropic foundations and in some counties in the states, have been integral in helping students transition back to the school environment after much disruption.
CALIFORNIA – Statewide School Reopening Hinging on Testing Policies
In an overview of post-holiday school reopening procedures across California, the New York Times describes how many districts — enrolling millions of students collectively — are relying on intensive testing protocols for students and staff to keep buildings open after the state maintained some of the most severe restrictions in the nation during much of the pandemic. The new year update on school health and safety policies comes after Los Angeles officials decided to postpone the nation's first student vaccine mandate to the fall of 2022.
FLORIDA – Schools See Sharp Absence Rate As School Open After Holiday, Amid Omicron Surge
Districts across Florida reported thousands of student and staff absences as schools resumed following the holiday break, with over 10% of the instructional staff in Miami Dade County absent. Some district officials pointed to limited testing and masking protocols to keep virus numbers down in schools, while Gov. Ron DeSantis held firm in the state's ban on mask mandates and discouragement of other precautions.
MONTANA – Funding for Student Mental Health Services Expiring, Prompting Lawmaker Response
Federal funding for a mental health program in Montana has run out, though lawmakers say they're working to identify a new funding structure to keep services flowing to students. The Comprehensive School and Community Treatment program typically requires schools to cover one third of the cost of services — a cost that leaders say can't be shouldered by schools recovering from the pandemic.
KANSAS – Relief-Funded Program Aims to Provide Education Resources Directly to Families
Lawmakers in Kansas approved a new program that would use roughly $50 million in federal COVID-19 relief to specifically support low-income families and students secure learning materials and supports, from technology to tutoring services. The aid would be "first-come, first-serve," according to an education department spokeswoman, and roughly 180,000 students could be eligible to apply.
ARIZONA – Gov. Ducey Announces Private School Vouchers for Students in Remote Public Schools
Gov. Ducey announced a new state program last week that would provide private school vouchers to students if their public schools closed due to the surge in omicron cases and hospitalizations, a move the Republican governor described as "preemptive action" to keep kids in classrooms. Roughly $10 million in relief funds would be directed to the voucher system, with parents able to receive up to $7,000 per year for tuition and education costs.
ILLINOIS – Concerns Over Bus Company Layoffs Sparks Calls for Relief Funding Transparency
Concerns are being raised about "good faith" payments made by Chicago Public Schools to nine transportation companies that laid off workers throughout the pandemic, despite having received aid targeted to preventing layoffs. The city's inspector general's office alerted the district to that discrepancy, resulting in repayment, but officials say the issue highlights the need for transparency in school districts in how pandemic-related funds are spent.
COLORADO — Teachers Union Warns Increasing Numbers of Educators At Risk of Leaving Profession
Pandemic teaching conditions are pushing more and more Colorado educators to consider leaving the profession, say a number of teacher organizations and unions in the state. A recent report from the Colorado Education Association says 67% of their members report considering leaving the classroom due to "overwhelming workload and low pay."
MICHIGAN – State Moves Forward With Mental Health Staffing Initiative
Michigan is moving forward with recruiting over 550 mental health professionals to service schools across the state. The $240 million investment in mental health access for students is a piece of Gov. Gretchen Whitmer's COVID relief plan and comes after Michigan ranked second worst in the U.S. in terms of student access to counselors.
TEXAS – Gov. Abbott Directs Next Round of Federal Aid to Education, Including Expanding Charters
The latest round of federal aid directed to education in Texas will total nearly $123 million and include grants to families of students receiving special education services, charter school grants, and loan forgiveness and financial aid to frontline health workers.
VIRGINIA – $12 Million in Federal Funds Dedicated to Teacher Recruitment, Retainment Efforts
Virginia education officials announced that roughly $12 million of the state's federal K-12 relief aid would be distributed in grants for teacher recruitment and retention, with a primary goal of diversifying the recruitment of teaching candidates and helping aspiring educators navigate licensure.
This update on pandemic recovery in education collects and shares news updates from the district, state, and national levels as all stakeholders continue to work on developing safe, innovative plans to resume schooling and address learning loss. It's an offshoot of the Collaborative for Student Success' QuickSheet newsletter, which you can sign up for here.
Get stories like these delivered straight to your inbox. Sign up for The 74 Newsletter