Educating Through COVID: From Connecticut Turning to Saturday Academies as Key Learning Recovery Tool to a Boost for Microschools in Idaho, 12 Ways States Are Confronting the Crisis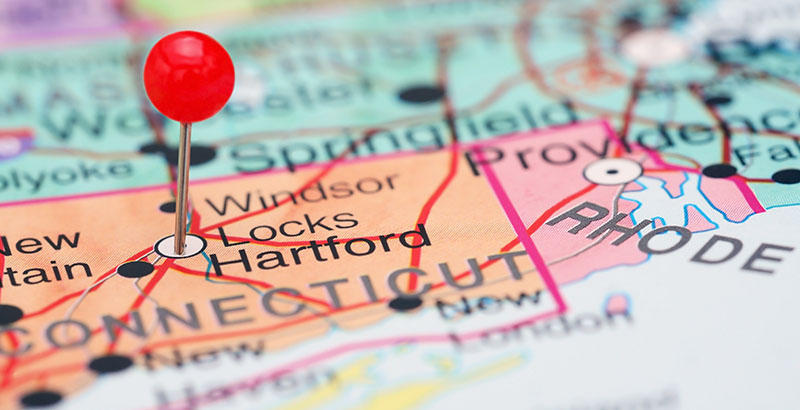 Get stories like these delivered straight to your inbox. Sign up for The 74 Newsletter
State education officials are pushing the federal Department of Education to clarify expectations for state school accountability systems that have been largely halted by two years of pandemic disruption and cancelled state summative tests. 
"In some cases, we simply don't have the data to calculate accountability scores using normal business rules," said a Georgia Department of Education spokesperson. "That will necessitate some adjustments." The comments — and coverage by The 74's Linda Jacobson — come after state officials met with Secretary Miguel Cardona during a meeting hosted by the Council of Chief State School Officers on topics of accountability and pandemic recovery.
Elsewhere, attention being paid to the distribution and use of billions of dollars in federal school aid is increasing among state and federal lawmakers, education advocates and experts, and groups representing philanthropies, parents, and teachers. In a recent congressional hearing on the use and tracking of funds, Cindy Marten, the Education Department's deputy secretary, said the department had approved 46 state spending plans, while some members of Congress and of both parties urged more robust transparency and reporting for how the money is spent. 
"Spending 400% more on K through 12 schools than they normally receive from the Department of Education in one year should warrant transparency and accountability at the very least," said Rep. Burgess Owens, R-Utah. Meanwhile, some states and districts — like Indiana and Baltimore — are taking matters into their own hands by calling for transparency in spending or even moving forward on local plans to more closely monitor the trails of funds.
Looking beyond issues of accountability and relief funds, here are ten other updates from across the country about how states and school systems are confronting the challenges posed by COVID-19 and its variants — and working to preserve student learning amid the pandemic:

CONNECTICUT — Saturday Academies Compose One Tool for Hartford's Learning Recovery
Multiple school buildings in Hartford, Connecticut, will be open and accessible on Saturdays as part of a new program aimed at offering learning acceleration opportunities to students who may have fallen behind during the pandemic. Local leaders hope the "Saturday Academies" will serve more than 800 students and offer a range of supports, from academic to physical and emotional. The program is estimated to cost $1.5 million, will be paid for by federal relief aid, and will run for the next three years.
IDAHO — 'Microschooling' May Have Gotten Quiet Boost From State Education Legislation
Duncan Robb — "a Boise resident, former policy advisor at the Idaho State Department of Education, and new dad of a future Idaho student" — details how microschools, commonly called "learning pods," might continue to grow and improve in the Gem State due to legislation approved by the legislature earlier this year. Building on evidence that parents who opt for micro-schooling options may be much more welcoming of state and federal assistance, Robb writes "the inside-the-system innovation classroom approach may be just the thing that allows parents to explore a new option for their child without taking on all the responsibility of the public school system."
TENNESSEE — State Launches Expansive, $200 Million Tutoring Initiative, Building on Bold Recovery Plan
More than 150,000 students across 79 Tennessee districts are poised to receive "frequent, in-person, small-group tutoring" after the state announced an expansive, $200 million tutoring effort. Specific forms of tutoring have "consistently proven to accelerate achievement as quickly as possible" for all students regardless of their demographics, age, or whether they are from rural, suburban or urban areas, said Penny Schwinn, the state's education commissioner. Districts can offer the bolstered tutoring program during or outside of the school day, prompting some districts to begin renewed recruitment efforts for already hard-to-come-by teaching talent. The campaign is just the latest of Tennessee's education recovery actions, accompanied by another recent announcement of a state dashboard that will allow families to find specific information about their schools and districts.
MARYLAND – State Officials Look for 'Off Ramps' for School Mask Mandates
"It is time to think about off ramps," said Maryland's Superintendent of Schools Mohammed Choudhury in response to a State School Board vote that would leave in place current masking policies through Feb. 15, but would develop conditions for schools to create optional mask policies in the future. The vote follows similar actions in some other states, like Massachusetts, where some counties with high child vaccination rates and low rates of community spread have been allowed to ease up on mask requirements. 
NEVADA – Two New State Programs Aim At Statewide Teaching Shortage
State lawmakers are hoping that two new policy programs will make a dent in the teacher shortage that is impacting districts across Nevada, as well as much of the nation. The two initiatives — one aimed at supporting aspiring educators prepare for and pass teacher licensing exams and another to provide scholarships to teaching candidates enrolled in programs in the state — represent one core of the state's immediate plan to leverage federal relief dollars for school recovery. It's important "we provide every support possible to our pre-service educators" and it's a key state priority to "grow Nevada's educator workforce with effective and diverse educators," said a statement from the state announcing the programs.
CALIFORNIA – Multiple Reports Recommend Tweaks to State's Local Funding Formula
Multiple reports released by nonprofit and education-focused research organizations in California are calling for the state to reconsider its "Local Control Funding Formula," which the groups say has been successful in empowering local district budget processes and investments but has not done enough to close concerning achievement gaps for students with disabilities, English Learners, and low-income or homeless students. Some of the researchers suggest "revisions" to the formula that could mean small changes in some percentage allocations, but they flag that even small changes will likely face a steep hill to approval in the legislature.
LOUISIANA – State School Report Cards and Student Test Scores Follow National Downward Trend
The combined impacts of the COVID-19 pandemic and devastating hurricanes and storms can be seen on new school performance reports, say state leaders of school reports cards showing early 75% of schools dropping in performance last school year. The school reports coincided with precipitous declines in statewide LEAP assessment scores, as well as widespread declines in school attendance and enrollment.
WEST VIRGINIA – New Charter Board Approves First Two Statewide Virtual Charters
The West Virginia Professional Charter School Board recently approved the West Virginia Virtual Academy and the Virtual Preparatory Academy of West Virginia, two schools that mark the first online charter schools to be offered in the state. The state-level board of the decision is also new, created by legislation passed in 2019. The two virtual academies will enroll students for the 2022-23 school year for grades K-12.
WISCONSIN – Governor Evers Adds $110 Million to String of Education Investments 
Gov. Tony Evers recently announced an additional, one-time investment of $110 million in the state's K-12 public schools, saying that along with record amounts of federal education funds, there exists an opportunity to make a significant dent in the longtime needs of schools. The funds, to be doled out to individual districts and schools over the next three years, will be aimed at addressing some of the challenges schools continue to face across the nation, despite record funding – including teacher and staff shortages, infrastructure challenges, and declines in academic performance and achievement.
TEXAS – Local Partnerships Aim to Spark Growth in Career Pathways Programs
A partnership between the University of North Texas Health Science Center, community organizations, and schools in Tarrant County, Texas is hoping to expand career pathways programs that expose students to long-term career possibilities while still in K-12. Proponents say such programs have already led students to successful pathways in healthcare, finance, and graduate schools across Texas and that implementing programs across schools help increase the representation of communities of color in science, engineering, and mathematics pathways in particular.
This update on pandemic recovery in education collects and shares news updates from the district, state, and national levels as all stakeholders continue to work on developing safe, innovative plans to resume schooling and address learning loss. It's an offshoot of the Collaborative for Student Success' QuickSheet newsletter, which you can sign up for here.
Get stories like these delivered straight to your inbox. Sign up for The 74 Newsletter