Education a Low Priority? College Costs Overshadow Equitable K-12 Classrooms in Democratic Debate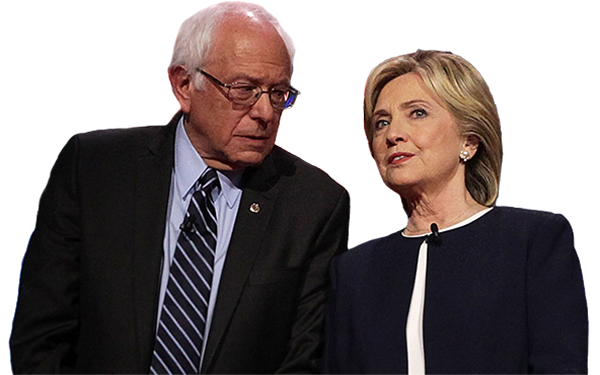 Discussion of education issues was slim and scarce again at Wednesday's Democratic presidential debate, with only two brief mentions of education as a civil rights issue and a solitary question devoted to higher education.
However, the two frontrunners, Vermont Sen. Bernie Sanders and former Secretary of State Hillary Clinton, did address education more broadly in regards to other questions throughout the evening.
In his opening statement, Sanders
took a page from outgoing Education Secretary Arne Duncan
and called for reforming prisons and putting that money into schools. "It seems to me that instead of building more jails and providing more incarceration, maybe, just maybe, we should be putting money into education and jobs for our kids," he said.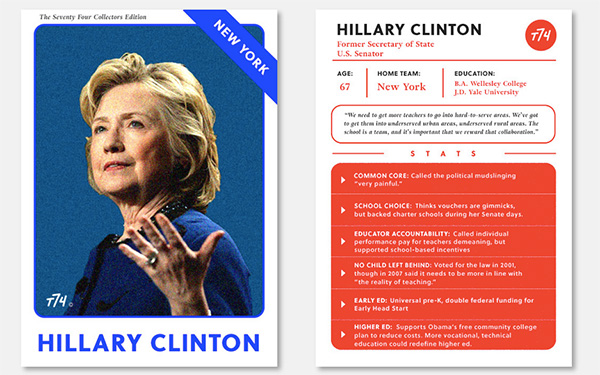 When Clinton was asked about the Black Lives Matter movement, she said that the debate must go beyond the issues of police tactics and mass incarceration if all children will have the chance to reach their God-given potential. "That is really hard to do if you don't have early childhood education, if you don't have schools that are able to meet the needs of the people," she said.
On the higher education issue, all the candidates agree that college is too expensive, and Clinton and Sanders offer plans that would provide two years of free community college. Sanders, however, would extend that offer more broadly and offer free tuition at all public schools for any student. Clinton would implement a sliding scale based on income so that no student graduates with debt to pay tuition costs.
A college degree today is the equivalent of a high school diploma 50 or 100 years ago, Sanders said. At the time, we as a nation said that high school should be free, and "I think we have to say that is true for everyone who goes to college," he said.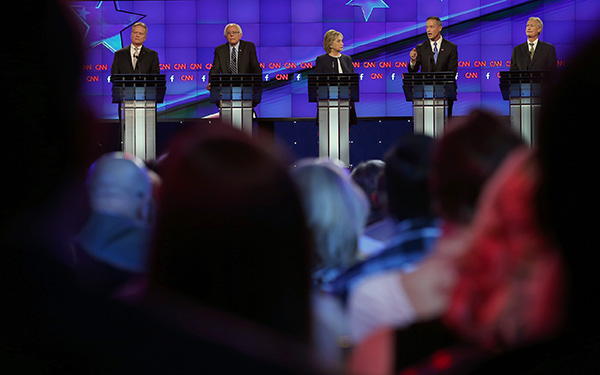 CNN moderators asked Sanders about criticism that his broader plan would allow the very wealthy — specifically, the children of Donald Trump — to attend college for free.
Sanders has proposed paying for his plan by taxing investment firms, hedge funds and other Wall Street-types. Trump and the wealthy like him will pay "a hell of a lot more in taxes" under his plan than they'd pay in tuition, Sanders said.
For his part, Sanders took a shot at Clinton's New College Compact, part of which would require students to work 10 hours per week.
Clinton, who said she worked through college and law school, said she called her plan a compact because everyone has a responsibility to help: "I think it's important for everyone to have some part in getting this accomplished."
The candidates also briefly discussed the issue of providing in-state tuition to undocumented immigrants; Clinton said her plan would allow any state that wants to make it available to do so.
Former Maryland Gov. Martin O'Malley touted the fact that his state began offering in-state tuition to undocumented residents during his tenure.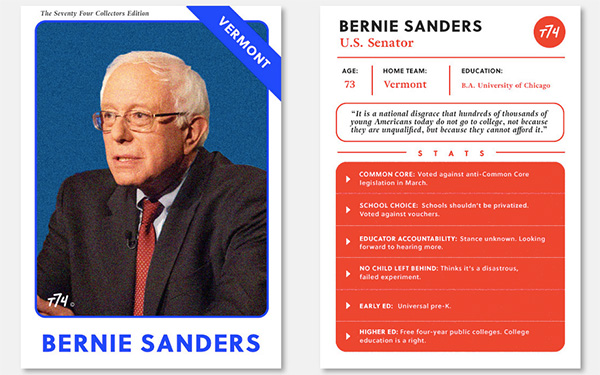 "A lot of the xenophobes, the immigrant haters…tried to mischaracterize it as free tuition for illegal immigrants. But we took our case to the people" and it passed with 58 percent of the vote in a state referendum, O'Malley said. "The more our children learn, the more they will earn," regardless of their immigration status, he said.
All five Democratic candidates — Sanders, Clinton and O'Malley, plus former Virginia Sen. Jim Webb and former Rhode Island Gov. Lincoln Chafee — were invited to attend a substantive discussion of K-12 education issues in Iowa hosted by The 74 and The Des Moines Register but declined,
reportedly due to pressure from teachers' unions
.
Get stories like these delivered straight to your inbox. Sign up for The 74 Newsletter