Ed. Dept. Should Remedy Underreporting of Seclusion and Restraint Data, Government Watchdog Warns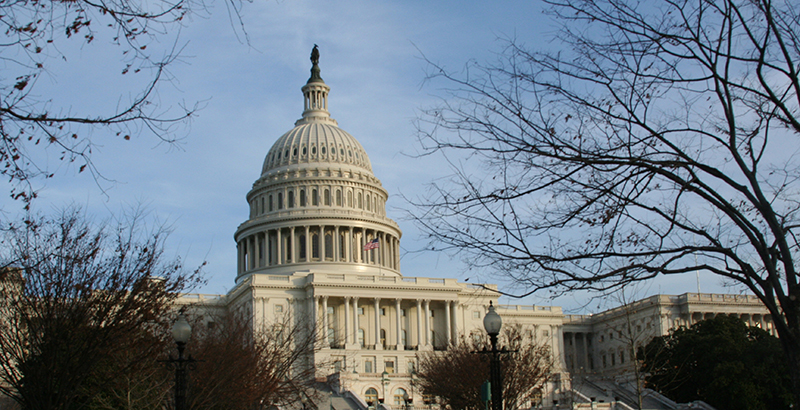 The Education Department should take immediate action to remedy underreporting of seclusion and restraint in federal civil rights data, a government watchdog said in a report released Tuesday.
Seventy percent of districts reported no incidences of seclusion and restraint in the 2015-16 Civil Rights Data Collection, but an analysis indicates that it likely didn't capture all data, the nonpartisan Government Accountability Office wrote to members of Congress.
The agency studied large districts that educate more than 100,000 students each. According to department figures, each should have had at least one incidence of seclusion or restraint. Of the 30 districts that met that description, 10 reported zero incidents in the last data collection. But only one of those 10, the district that covers Hawaii, actually had no incidents. The rest couldn't report the data, so they should have left the response blank and explained why, according to GAO. An additional data veracity check that's already part of the reporting system for those districts didn't catch the errors.
The figures remained uncorrected in public reports. That disparity in big districts means there's likely problems elsewhere across the country, according to GAO.
"It is important that Education immediately take steps to address underreporting. Failure to do so will result in data that continues to provide an incomplete picture of the prevalence of restraint and seclusion, leaving [the Office for Civil Rights] unable to reliably use a key tool in carrying out its enforcement of civil rights laws," Jacqueline Nowicki, director of GAO's education, workforce and income security division, wrote in a letter to lawmakers.
Students with disabilities, boys, and students of color are far more likely to experience seclusion and restraint than their peers, and advocates have worked to reduce the use of the practices in schools.
Advocates said they were not surprised by the findings.
"We knew that there were incidents of restraint and seclusion happening even though there were zero reported," said Denise Marshall, executive director of the Council of Parent Attorneys and Advocates.
The Education Department in January launched an initiative to combat "inappropriate" uses of seclusion and restraint, so it should be focused on getting accurate data, said Deborah Ziegler, director of policy and advocacy at the Council for Exceptional Children.
"If you're going to help states and locals address this problem, you've got to have clear evidence that there is a problem," she said.
GAO recommended that the Education Department take several steps to remedy inaccuracies as it collects 2017-18 data that will be reported next year, including clarifying when districts should report zero instances versus leaving a part of the report blank to indicate a lack of data, and following up with districts that indicate zero incidents.
The department agreed with most of the recommendations but said it isn't feasible to go back and change past collections once they've been publicly reported, as GAO suggested.
Congressional Democrats from both chambers urged the department to follow GAO's recommendations, and two House Democrats said the report shows that federal legislation on seclusion and restraint is needed.
"Today's report is also further evidence that the state patchwork of restraint and seclusion standards is failing to protect students and educators. Congress must establish a nationwide minimum safety standard that gives educators, school districts, and states the tools and training to use more effective, evidence-based strategies that improve school climate," Reps. Bobby Scott and Don Beyer said in a release.
Scott, the chairman of the House Education and Labor Committee, called a hearing earlier this year on seclusion and restraint and argued for federal legislation, which he and Beyer have introduced in the past. They've said legislation will be reintroduced shortly for consideration in this Congress.
Republicans at the hearing agreed that schools should limit the use of seclusion and restraint but were skeptical that congressional intervention is necessary, limiting the chances of a bill ultimately becoming law.
Get stories like these delivered straight to your inbox. Sign up for The 74 Newsletter