Dems, GOP Agree Seclusion & Restraint Is Poor Practice but Differ on Need for New Federal Limits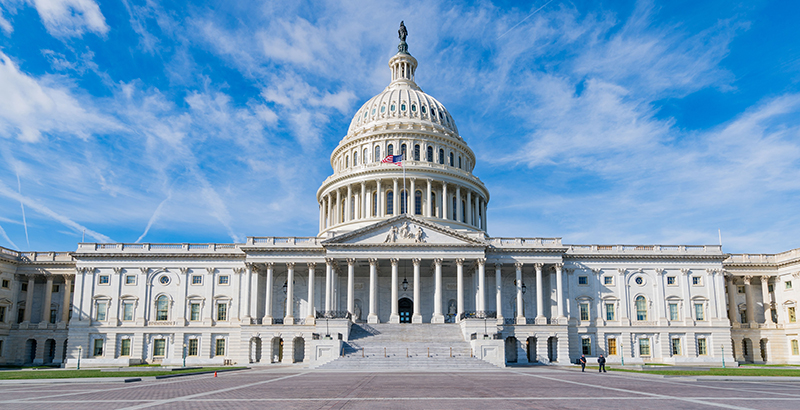 Republican members of a House Education and Labor subcommittee questioned the need for a bill to limit seclusion and restraint in public schools, legislation that has been a top priority for the new Democratic majority on the committee.
"We are certainly united in the opinion that improper seclusion and restraint practices shouldn't have a place in education moving forward," Rep. Rick Allen, Republican of Georgia, said at a Wednesday hearing. "Our good intentions do not change the fact that the policy details matter … We should be very careful in assuming we can draft additional legislation to deal with this issue."
The legislation at issue is a long-standing bill sponsored by Democrats, the Keeping All Students Safe Act, which would prohibit the use of seclusion and permit physical restraint only when necessary to prevent injury to the student or others. Democrats have introduced the bill in each of the past five sessions of Congress. It passed the House in 2010 but not the Senate.
Rep. Don Beyer, Democrat of Virginia, who has sponsored the legislation in the past, said the bill will be re-introduced shortly.
Other Republican representatives emphasized the importance of parental involvement, teacher training, and collaboration with school officials.
"As much as we may want to fix this problem from Washington," it really is the parents who are best situated to work with school officials to avoid the practice, said Rep. Van Taylor, Republican of Texas.
Research has shown that students with disabilities, boys, and children of color are disproportionately likely to face seclusion and restraint in the classroom. The Education Department last month said it will review state and district practices to see if they violate federal law, particularly special education laws.
Democrats and Republicans offered differing assessments of current state policies on the issue.
Democrats said that at least 11 states had no policy; Republicans said 44 states have policies and another three have guidance.
The Government Accountability Office is currently researching the prevalence of seclusion and restraint across the country, including challenges schools and districts face in reporting accurate information, why data might be misreported, and the general awareness and relevance of existing federal guidance on the practices, Jacqueline Nowicki, director of education, workforce and income security at the GAO, said at the hearing.
"I know that the patchwork of state standards have failed to address seclusion and restraint," said Rep. Jahana Hayes, a Democrat from Connecticut and the 2016 National Teacher of the Year.
Democrats, meanwhile, said that federal legislation wasn't stepping on state legislators' toes.
"I don't see this as a conflict … This is really the federal, state, and local governments working hand in hand on trying to find a more progressive way of addressing the children that are in our collective care," said Rep. Joseph Morelle, Democrat of New York.
Get stories like these delivered straight to your inbox. Sign up for The 74 Newsletter