Districts Face Special Ed 'Staffing Crisis' as Congress Delays Proposed Biden Budget Hikes a Second Time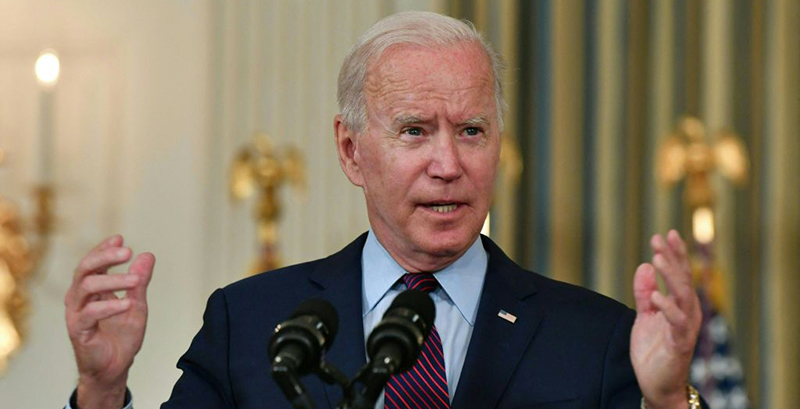 Get stories like these delivered straight to your inbox. Sign up for The 74 Newsletter
Updated December 3
The Senate on Thursday passed a continuing resolution that averts a government shutdown, but keeps funding at the same level as last school year. The bill passed 69 to 28. The resolution passed in the House 221 to 212 earlier in the day.
The Senate now has until Feb. 18 to finalize appropriations for the remainder of fiscal year 2022. "This is not a substitute for doing our work," said Democratic Sen. Patrick Leahy of Vermont.
Every year, the Twin Falls School District in Idaho hires about 125 paraprofessionals to help ease the workload on teachers of students with disabilities.
And every year, Kindel Mason, the district's director of student support services, watches about a quarter of those staff members leave for Ore-Ida, Chobani or even fast food joints, where they can make more than the $10.99 an hour he's offering. An increase in federal funding for special education, he said, would allow him to hike pay and benefits "so I don't have to train staff for the same position every year."
As part of the fiscal year 2022 budget, President Joe Biden proposed a $2.6 billion increase in funding for the Individuals with Disabilities Education Act, or IDEA, which would be the single largest, one-year funding increase ever for the law and bring the total to $15.5 billion. The increase would follow the $2.5 billion for special education included in the March federal relief bill.
But with Congress likely to delay a decision on the federal budget a second time, the chances grow slimmer that districts will see that significant increase for students with disabilities.
As in September, Congress is racing to once again avoid a government shutdown. Late Thursday, the House is expected to pass a second continuing resolution, which would last until mid-February. Then it would go to the Senate Friday, where some Republicans are threatening to hold it up over Biden's workplace vaccine and testing mandates. The question is whether Democrats and Republicans can reach a compromise on annual appropriations in two and a half months. If not, action on the federal budget could get pushed into the spring when the administration will already be working on proposals for fiscal year 2023.
Advocates and school leaders say the pandemic's impact on students with disabilities — many of whom did not receive mandated services during remote learning — only heightens the need for more resources. And now that most students are back in class, many schools are scrambling to fill positions due to labor shortages. Biden has said his funding proposal would be a "significant first step" toward fully funding IDEA, meaning that the federal government would pick up 40 percent of the costs of services. But in the law's 46-year history, Congress has never come close to that level regardless of which party has had control.
"After the past year and a half, if we can't put this on our agenda I don't know when we can," said David Flink, CEO of Eye to Eye, a nonprofit that pairs high school and college students as mentors with middle schoolers who have learning disabilities.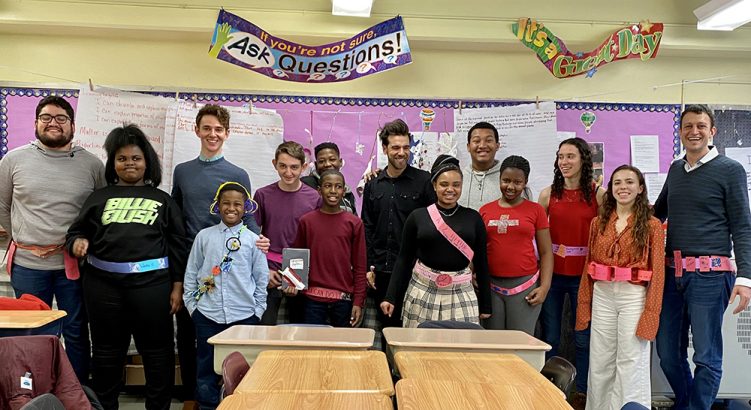 'Broken the bank'
A sizable increase in federal funding would address the multiple challenges that have strained district budgets in recent years, said John Eisenberg, executive director of the National Association of State Directors of Special Education.
In addition to shortages of special educators, and professionals such as speech, occupational and behavioral therapists, there is a growing population of students with complex needs. Since 2000, autism prevalence rates have almost tripled, according to the Centers for Disease Control and Prevention.
"The rise of autism in many of our states has broken the bank," Eisenberg said, adding that districts use local funds to make up the gap and have even asked county and city governments to raise taxes.
Some students, like those with dyslexia, need specialized instruction, Eisenberg added. "People who are fluent in those techniques are not cheap."
Mason, who held a job fair this week in Twin Falls to help fill over 20 open positions for paraprofessionals — and has been using relief funds to offer $1,000 bonuses if they stay all year — said the word shortage doesn't aptly describe the situation.
"I think we've been in an actual special education staffing crisis," he said. "I'm really worried about next year. How do we provide services to kids if we can't get people?"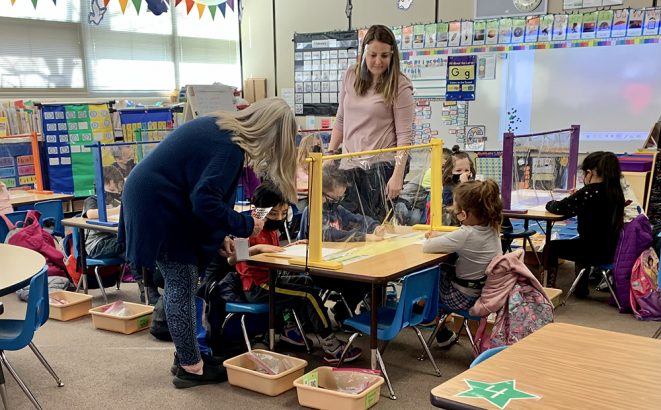 Not enough teachers want to go into the field, he said, and those already working in special education say they often lack support to do their jobs well. In a 2019 survey, conducted by the Council for Exceptional Children, a sample of more than 1,450 special educators identified smaller classes or caseloads and less paperwork among the resources they needed most.
District leaders are now seeing the impact of the disruption in services. Tobin Novasio, superintendent of the Lockwood School District in Montana, outside Billings, said some students missed out on early intervention before kindergarten and now qualify for special education services for behavioral issues and other needs.
At the district's primary school, which serves pre-K through second grade, "we don't have one kid that's had one year of normal school," he said.
According to a 2020 survey from The Education Trust, an advocacy group, 15 states saw a decline in early intervention service rates for Black children, those in low-income homes or those whose parents are not proficient in English. These services can address developmental delays and prevent students from needing special education in K-12.
'Its fair share'
In Washington, meanwhile, a special ed funding increase is still possible this year, but is "highly unlikely to be at the levels proposed by House or Senate Democrats," said Sean Worley, a senior policy associate at EductionCounsel, a consulting firm advising districts on policy and legal issues.
Notably, a boost in funding for special education was one of the few issues Democrats and Republicans seemed to agree on during budget hearings earlier this year.
When U.S. Secretary of Education Miguel Cardona testified in May before a House Appropriations subcommittee, ranking Republican Rep. Tom Cole of Oklahoma said while the proposed 41 percent increase in funding for the Department of Education would "leave the next generation saddled with the highest national debt our nation has ever seen," he was pleased to see the recommended increase for special education.
"We know the federal government has not upheld its fair share of responsibility for ensuring that education is provided for students with disabilities," he said.
Republicans also expressed concern that school closures interfered with services for students. GOP leaders said in March that they were "particularly disappointed" that the Biden administration wasn't "forcefully recommending" that schools open.
Over the more than four decades since IDEA passed, there has been an "annual grind to eek out" incremental increases through the appropriations process, said Noelle Ellerson Ng, associate executive director for advocacy and governance at AASA, the School Superintendents Association. Those increases usually receive bipartisan support, but they haven't kept up with inflation and increasing enrollment in special education, she added.
Democrats in both chambers reintroduced the IDEA Full Funding Act in November, which would require Congress to increase funding each year until it reaches the 40 percent level.
Republicans haven't signed on to that legislation. The last time full funding got GOP support was in 2019, when Kansas Sen. Pat Roberts supported the legislation before he retired.
Federal funding now covers less than 16 percent of districts' special education expenses, with the government's share reaching its highest point at 18 percent in 2005, Ng said.
For parents, full funding "would mean that school districts would truly offer all the services and supports that a child needs instead of trying to put a cap on hours or diverse programs available to that child," said Lisa Mosko, who leads the special education task force for Speak UP, a Los Angeles parent advocacy organization. "It would also have a cascading effect to general education because special ed programs in districts often dip into the general ed budget to cover costs."
With schools now trying to address a backlog of evaluations and services for students, some states aren't waiting for Congress to act on Biden's funding proposal. New Jersey's budget this year includes $125 million in additional funds for special education. California increased its budget for special education by $656 million and set aside $550 million in one-time funds to resolve disputes between districts and families who say their children didn't receive necessary services during school closures.
Mosko, with Speak UP, sees problems with the alternative dispute resolution fund.
"Scores of districts around the state got behind this effort because of the messaging 'spend money on kids, not lawyers' sounds so compelling. The reality is that it hurts kids whose parents can't afford a lawyer," she said. Fully funding the special education law, she said, "would mean less … spent on legal fees because fewer families would have to litigate to access what IDEA guarantees."
Get stories like these delivered straight to your inbox. Sign up for The 74 Newsletter