Despite Startling Achievement Gaps, San Francisco Board Rejects Bid to Bring KIPP School to Poor Neighborhood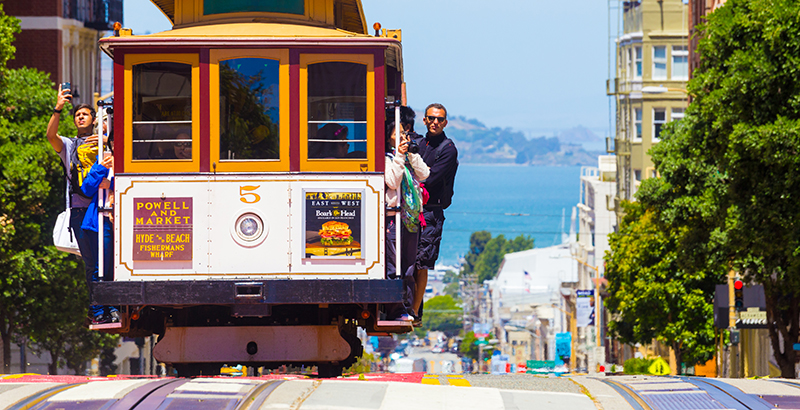 The push to expand the KIPP network in San Francisco was at least momentarily halted last week after the city's Board of Education turned down its proposal for a new elementary school in Bayview–Hunters Point, traditionally one of the city's poorest and most heavily African-American areas.
In finding that KIPP was "demonstrably unlikely" to succeed, the board faulted provisions related to teacher training, safety, and discipline. It noted that KIPP's other San Francisco schools have higher suspension rates than the district average.
The board did vote in favor of renewing the charter for KIPP San Francisco College Preparatory, one of the city's highest-scoring high schools.
KIPP officials said they will file an appeal with the State Board of Education and still hope the proposed new school will open in the fall of 2018.
"I absolutely do not believe the findings were sufficient to deny our charter under California charter law," said Beth Sutkus Thompson, chief executive of the KIPP Bay Area network, which includes 12 schools dotting the East Bay and San Francisco. She said the "financial situation of the district," its efforts to slow attrition out of city schools, and the system's "constantly shifting dynamics" make opening new charters difficult.
"We're not here to criticize the district," Thompson said. "We want to work alongside them." She said 150 parents had organized in support of a new school.

Combined, nearly half of public school students in San Francisco are white (14 percent) or Asian (35 percent), populations that traditionally score well on standardized tests. City scores reflect eye-popping achievement gaps: Sixty-four percent of low-income Asian students met standards in English, compared with 22 percent of low-income Latino students and 14 percent of low-income black students.
In math, 79 percent of non-low-income Asian students and 76 percent of non-low-income white students met standards, compared with 33 percent of their Latino peers and 21 percent of their black peers.
"San Francisco has always been a progressive city, but our numbers, as far as education, do not mirror that," Geraldine Anderson, a parent activist, told The 74.
Calls to the district weren't returned.
KIPP operates more than 200 schools across the country. It is widely considered one of the most successful charter organizations; its Bay Area schools — including the three in San Francisco — have won numerous state and national awards.
KIPP worked with the school board to address its criticism and was open to further adjustments, Thompson said, but maintained that the organization "stuck by our petition and track record."
November has been a difficult month for the Bay Area network. Two weeks before the San Francisco decision, a petition for a new high school in San Jose was denied by the county school board.
Get stories like these delivered straight to your inbox. Sign up for The 74 Newsletter