Despite 'Crisis,' States and Districts Slow to Spend $1B in Mental Health Funds
A month after ED Secretary Miguel Cardona called the sluggish pace 'unacceptable,' only one state has distributed money from the post-Uvalde law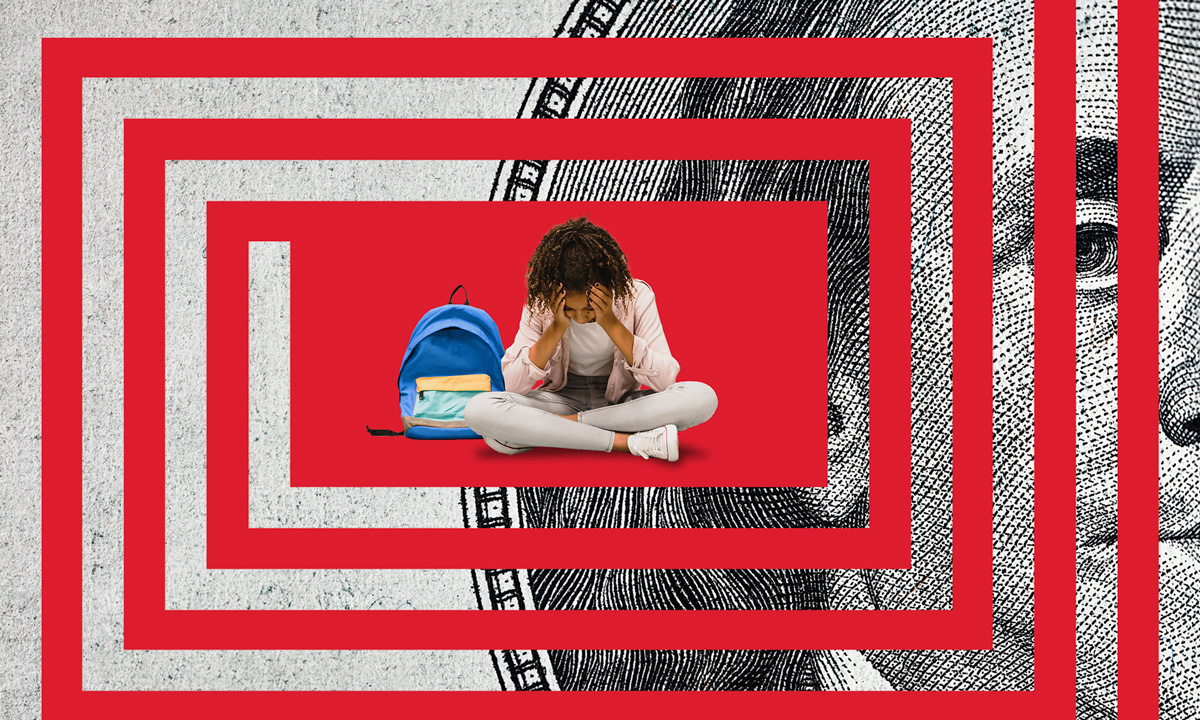 Get stories like these delivered straight to your inbox. Sign up for The 74 Newsletter
Like many state leaders this year, Wisconsin Gov. Tony Evers used his January State of the State address to call for expanding student mental health services.
"We cannot overstate the profound impact that the past few years have had on our kids," he said.
But his state is among 40 that haven't begun to distribute their share of nearly $1 billion in federal funding for school safety and mental health services approved last year as part of a bipartisan gun safety law. President Joe Biden signed the legislation in the aftermath of the Uvalde, Texas, school shooting that left 19 students and two adults dead.
Education Secretary Miguel Cardona pressed state chiefs last month on why most of them hadn't even launched competitions for districts to apply for funds, calling it "unacceptable" during a "mental health crisis."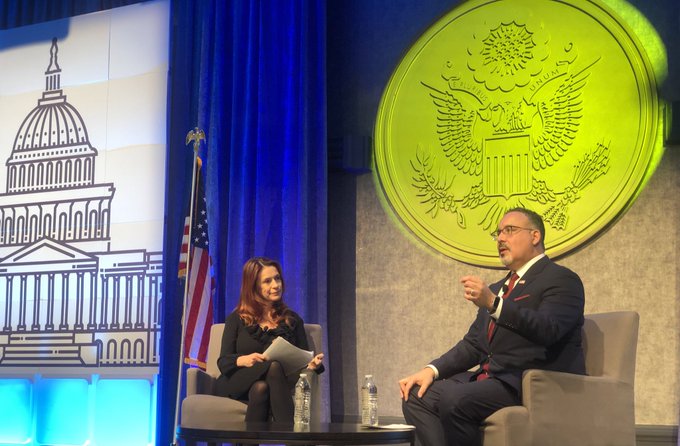 Parents who saw the pandemic's impact on their children's well-being agree.
"We have to address the real trauma," said Ericka Thompson, an Atlanta-area parent. She said it's important for students to have access to therapists — not just guidance counselors — especially at the high school level.
After months of remote learning, her oldest son, a senior at Westlake High School, said he was feeling apathetic and had "zero drive to do anything." She found him a private therapist who recently finished his master's degree. Her ninth grader Matthew said it's "baffling" that their school doesn't have therapists because teens face more "real-world pressure" than younger students.
State leaders attribute the delay to their offices and district staff still trying to get billions of pandemic relief funds out the door with fast-approaching spending deadlines.
"They are working hard to invest historic amounts of federal funds effectively in a short amount of time," said Marc Seigel, a spokesman for the Oregon Department of Education, which received $8.2 million from the safety program, known as Strong Connections. The state is one of 23, plus the District of Columbia, that plans to open up an application period this spring. "We want to ensure that the timing of these grant dollars [comes] at a time where districts can meaningfully direct the funding."
Another 10 states are now accepting or reviewing applications for the program, and 17 haven't said when they plan to open up for applications.
Only one — Oklahoma — has already distributed the money. Former state Superintendent Joy Hofmeister, who recently lost her race for governor to incumbent Republican Kevin Stitt, prioritized the expansion of mental health services before she left office because she wanted to "ensure that this didn't get lost" when she left office.
The federal government awarded the funds, including $11.7 million to Oklahoma, on Sept. 15, 2022. By November, the state's application was open and districts had about six weeks to apply. Thirty-eight districts, out of over 120 that applied, received funding, Hofmeister said.
The new grants will allow districts to keep funding positions for counselors and other mental health professionals that they hired with federal relief funds.
Even though most students have been back in the classroom for almost two full school years, educators say many are still relearning social skills that got neglected during the pandemic.
"It's amazing how many of these kids don't know how to address you in the hallway," said Virginia DeLong, a counselor at Norwich Technical High School in Connecticut. "They are at a loss."
Because many students at her school go straight into the workforce after graduation, DeLong spends a lot of her time teaching them skills such as how to prepare for an interview or follow-up on an application. For individual needs, the school has a therapist who meets with students three days a week.
"It's great, but it's not enough," she said. "Honestly, we could have that five days a week and add another person."
'A drop in the ocean'
In addition to the $1 billion grant to states, which districts can use for efforts like anti-bullying programs and staff training, districts competed for an additional $500 million over five years directly from the Education Department to add mental health professionals. Another $500 million is available to expand university training programs.
The Guilford County Schools in North Carolina has so far received $2.9 million of the $14 million it was awarded, which Superintendent Whitney Oakley said will allow the district to add more counselors, social workers and psychologists.
"It's kind of like a drop in the ocean," said Oakley. "We just have so much work to do."
In November, she met with at least 100 students for a safety "summit," and again last month for a similar discussion on mental health. She said they told her they want someone they can talk to if they're "having a panic attack" and that they "want mental health to be part of the fabric of public education."
She attributed last year's 30% chronic absenteeism rate among students in part to psychological issues.
"It doesn't matter how strong an instructional program is, or how great the teacher, if students don't come," she said.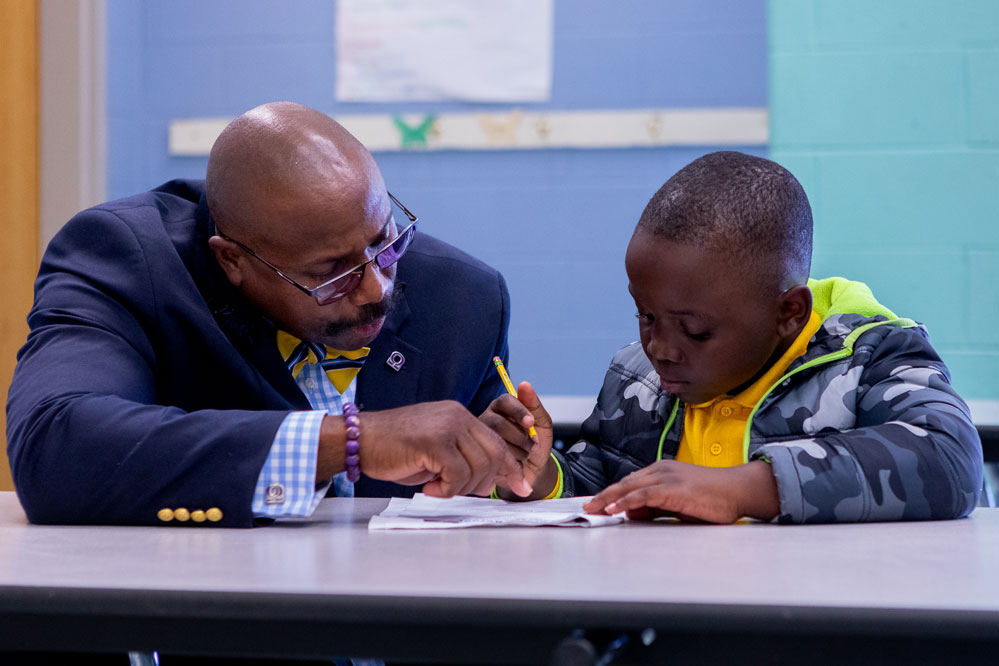 The district, she said, plans to add 16 full-time clinicians. And building off its experience recruiting tutors from local universities, the district will hire graduate students preparing to work in school mental health to provide additional services.
Medicaid guidance
Cardona said recently that he wants the funds for mental health "drawn down quicker."
But Kayla Tawa, youth policy analyst at the left-leaning Center for Law and Social Policy, said there's a reason some states might be taking their time. That's because they're waiting for instructions from Washington on how to bill Medicaid for mental health services for low-income students who qualify. That would free up grant dollars for other programs that benefit all students. Guidance on that provision in the law is expected this spring.
"Advocates have been asking for this for a long time," she said. "For schools that have high low-income populations, it's very worthwhile for them."
But some mental health providers and advocates would like to see a more direct, permanent solution that relieves districts from having to patch together multiple sources of funding.
"This is a defining education and public health issue," said Duncan Young, CEO of New Jersey-based Effective School Solutions. The company works in nine states to provide psychological services to schools with students at-risk of being placed in a mental health facility.
He pointed to a new $100 million proposal from Pennsylvania Gov. Josh Shapiro for school-based mental health services as one example of the sustainable approach school officials want.
"Grants — both state and federal — have expiration dates," he said. "Unfortunately, for the mental health challenges that our young people are experiencing, we don't see an expiration date."
Get stories like these delivered straight to your inbox. Sign up for The 74 Newsletter