Deep Cuts — Our 7 Most Shared Education Longreads of 2018: Rethinking Integration, Revitalizing Rural Classrooms, the School Security Industry Boom & More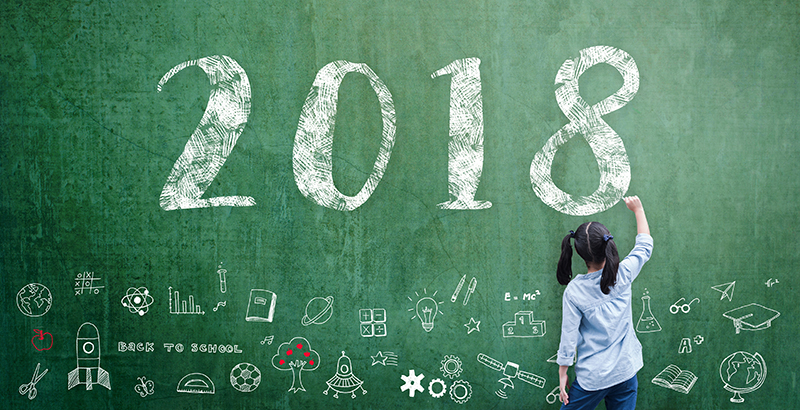 This is the latest roundup in our "Best Of" series, spotlighting top highlights from this year's coverage as well as the most popular articles we've published each month. See more of the standouts from across 2018 right here.
There are few things as precious as our time. And it's been fascinating to look back through our 2018 headlines, to see where readers dove the deepest this year.
As our newsroom has expanded this year, our commitment to enterprise reporting, investigative reporting, and thoughtful longreads has remained at the center of our editorial efforts. In fact, during the first couple months of 2019, we'll be rolling out more new tools and layouts to make The 74's longread experience even more engaging. We'll be interested to hear what you think.
Rolling back through our archive, our analytics, and our social feeds, here were our seven most-shared longreads of the year: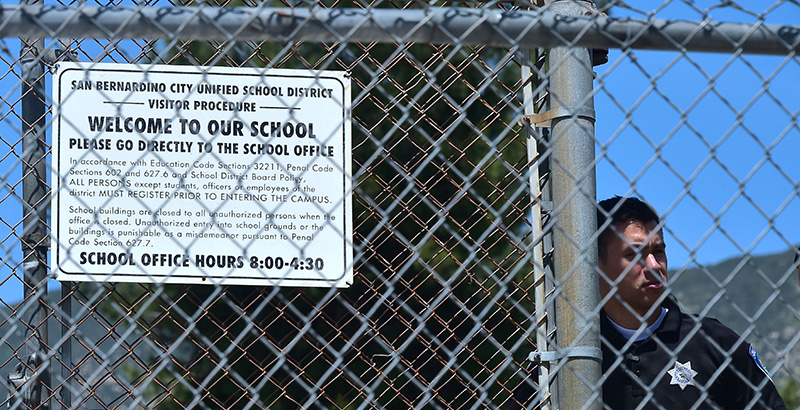 Inside the $3 Billion School Security Industry: Companies Market Sophisticated Technology to 'Harden' Campuses, but Will It Make Us Safe?
School Safety: In an underground meeting room attached to the U.S. Capitol, security company executives and government officials discussed the dire need to "harden" America's schools before another student is killed. It's a conversation that's played out across the country following recent mass school shootings in Florida and Texas: By buying sophisticated security equipment, educators can prevent violence, or at least mitigate bloodshed, on their campuses.
In the two decades since the mass school shooting at Columbine High School in Colorado, school security has become a growth industry, reaching nearly $3 billion this year. With every tragedy, security companies boost their marketing efforts with a simple message: Your school could be next. The industry and advocacy groups lobby lawmakers to increase school security funding and to develop guidelines outlining surveillance requirements — including advocating for the STOP School Violence Act, which pumps millions of federal dollars into school security efforts. Amid an environment of heightened fear among school leaders and parents, critics argue that these security companies have an ulterior motive: profit. And although most schools have security equipment, like surveillance cameras, research into the effectiveness of this technology is surprisingly scarce. Are America's students any safer? Read Mark Keierleber's investigation.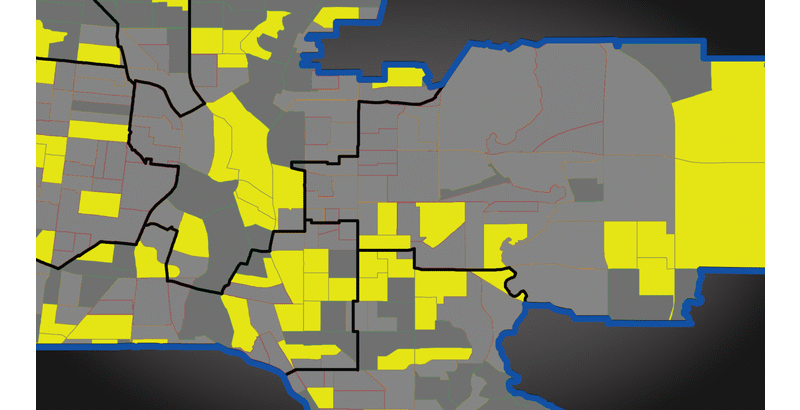 Texas, 78207: America's Most Radical School Integration Experiment
Integration: In San Antonio, the nation's most economically segregated city, a new approach to diversifying classrooms to address poverty, trauma, and parental choice is working. Over several months this year, national correspondent Beth Hawkins has been tracking the groundbreaking integration efforts of the 78207, the zip code located on the west side of San Antonio, Texas. It is the poorest neighborhood in America's most economically segregated city: 91 percent of students in the San Antonio Independent School District are Latino, 6 percent are black, and 93 percent qualify for free or reduced-price lunch. As Beth reports, into this divided landscape three years ago came a new schools chief, Pedro Martinez, with a mandate to break down the centuries-old economic isolation that has its heart in the 78207. In response, Martinez launched one of America's most innovative and data-informed school integration experiments.
He started with a novel approach that yielded eye-popping information: Using family income data, he created a map showing the depth of poverty on each city block and in every school in the district — a color-coded street guide comprising granular details unheard of in education. And then he started integrating schools, not by race, but by income, factoring in a spectrum of additional elements, such as parents' education levels and homelessness. To achieve the kind of integration he was looking for, he would first have to better understand the gradations of poverty in every one of his schools and what kinds of supports those student populations require, and then find a way to woo affluent families from other parts of the city to disrupt these concentrations of unmet need. Martinez's strategy: Open new "schools of choice" with sought-after curricular models, like Montessori and dual language, and set aside a share of seats for students from more prosperous neighboring school districts, who would then sit next to a mix of students from San Antonio ISD. Read Beth's immersive profile of the San Antonio experiment.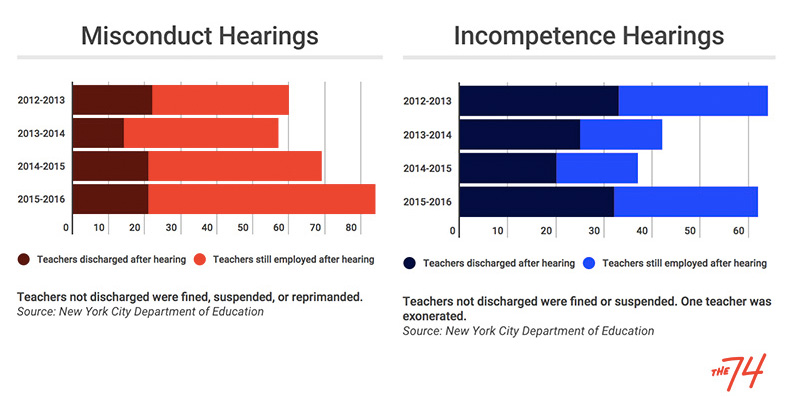 Investigation: New Records Reveal What It Takes to Be One of the 75 NYC Teachers Fired for Misconduct or Incompetence Between 2015 and 2016
Investigation: What does it take for New York City teachers to be fired for misconduct? The process for removing tenured teachers from NYC classroom has been characterized by critics as overly difficult, time-consuming and prohibitively expensive. Supporters say it properly reflects the due process rights to which teachers are entitled by law, a process that protects them against false accusations and the threat of retaliation. What the records show is that in a pool of some 58,000 tenured New York City educators, very few ever reach the stage where an independent arbitrator hears testimony and weighs evidence of alleged misconduct or incompetence. As David Cantor found thanks to a long-delayed Freedom of Information Law request, the total suggests to critics that many who are unfit have been allowed to remain in classrooms, while others see confirmation that relatively few teachers deserve to be fired. During the period between 2015 and 2016 for which The 74 sought disciplinary records, the city brought charges against 154 tenured educators, 74 for alleged misconduct, 80 for incompetence. Of those, 75 were terminated, 23 for misconduct, 52 for incompetence. Those who weren't fired were typically suspended or fined; a few received written reprimands, one principal was demoted for a year, and a single teacher was exonerated.
The 74 also requested — and the DOE provided — aggregate data on how teachers were disciplined between the 2012-13 and 2015-16 school years. Those numbers open up a wider universe of troubled teachers while underscoring the rarity of the hearing process. The DOE brought 1,550 cases of either alleged misconduct or incompetence, with the vast majority — 976 — settled before a hearing was held. Of those settlements, 469 involved retirement or resignation. From those charges, 270 hearings were conducted on the misconduct allegations, resulting in 78 teachers being fired. On the incompetence charges, 205 hearings took place, ending with 110 educators being dismissed. Read David Cantor's complete breakdown of the discipline records, as well as the other pieces in his 4-part series focusing on teacher incompetence and state licensure laws, among other issues.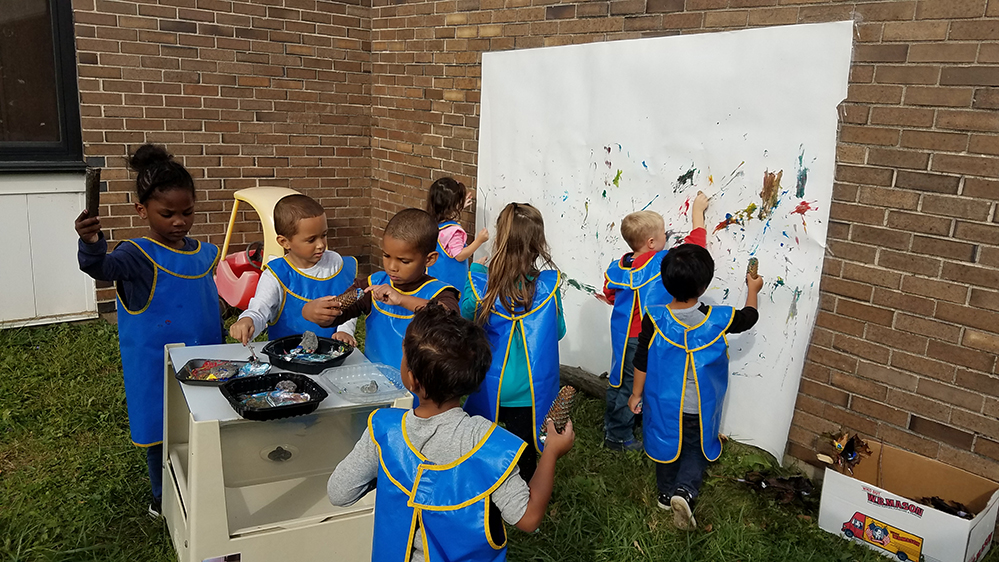 A New Push for Play-Based Learning: Why Districts Say It's Leading to More Engaged Students, Collaborative Classmates … and Better Grades
Early Education: After New York State rolled out new standards that called for "active, joyful engagement" in its early-learner classrooms, the Watertown City School District introduced a play-based curriculum that it will expand through third grade. Researchers have known for a while that playtime shouldn't stop when children enter the classroom. In fact, it's critical to the cognitive development of elementary-age students by building better thinkers, collaborators, and creators. And child-directed learning has been shown to deliver significant academic gains, according to a study of three preschool programs in Washington, D.C.
Students who had been in a formal, traditional academic environment during preschool earned lower grades after several years of schooling than their peers who had been in preschools where active, child-initiated learning was more common, the study found. While play-based learning can still be a tough sell as schools face the pressures of standards and teacher training, Kate reports on why some district leaders and researchers are hopeful that the pendulum is finally making its way back toward play for a school's youngest learners. Read the full feature.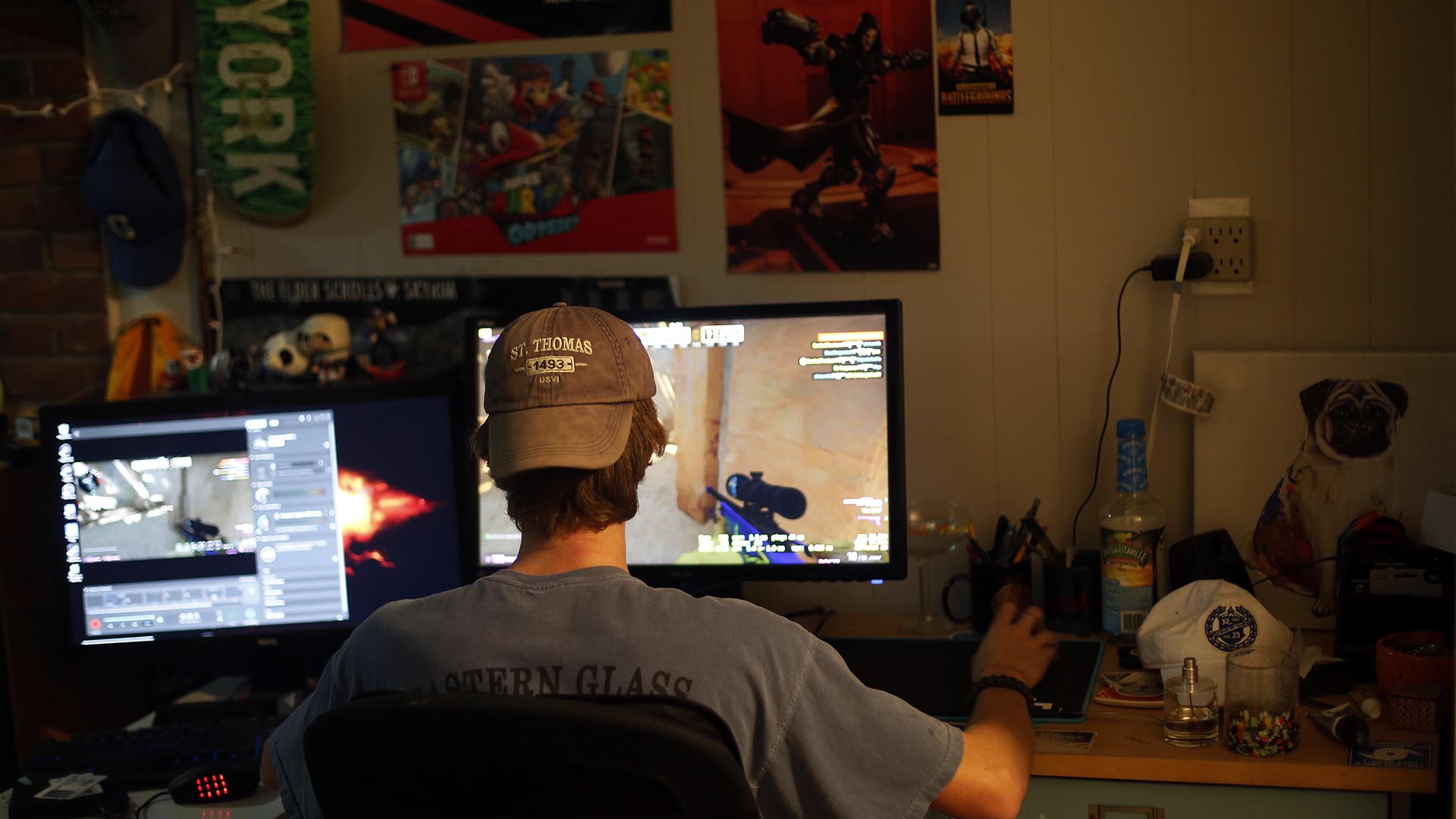 A Toy Gun, a Snapchat Post, an Arrest: How an Online Mishap Raises Questions About Student Rights in the Era of School Shooting Anxiety
Student Rights: It was just weeks after the mass school shooting in Parkland, Florida, when school security showed up outside Zach Cassidento's Connecticut classroom. They escorted him to the principal's office, where he was suspended and arrested. Then, police searched his home. In his cluttered bedroom, they found the gun that Zach had photographed and posted on Snapchat before leaving for school that day. Though the gun was a toy, a student had seen the post, taken it as a threat and reported it — landing Zach squarely in the middle of a debate over security, social media and students' rights.
In recent years, schools have increasingly turned to students' online posts to identify threats of violence — and with good reason, since shooters often broadcast their plans before they attack. But Zach's story illustrates the challenges schools face in identifying true threats in a digital realm that offers unparalleled access to students' thoughts and ideas, but where intentions are frequently unclear. Read Mark Keierleber's deep dive.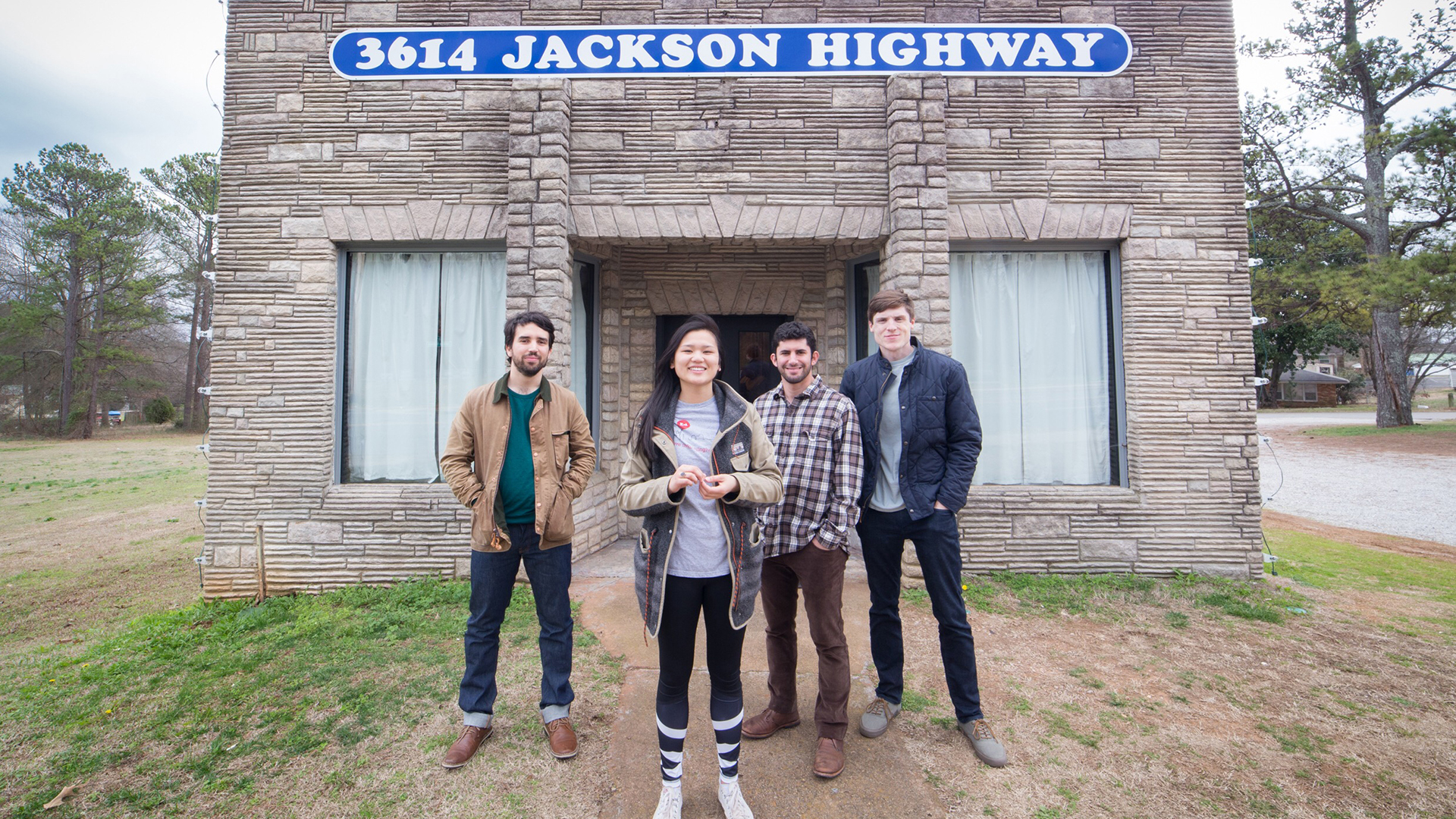 Rural Educators Look to Stem the Urban Bleed: Can Middle America Schools Keep Their Young, Skilled Graduates Employed — and Local?
Rural Education: Rural America is losing its young people, particularly millennials, who are leaving their small communities in droves for more urban areas — in the process, depriving them of the educated and skilled workforce they need. But as a result, innovative rural schools and colleges are getting creative about crafting career pipelines and job opportunities for students as early as junior year of high school, keeping them not only employed, but local.
From high school career academies in Nebraska to corporate-community college partnerships in Alabama, employers and educators are offering the next generation of American workers an alternative to moving away. Yet only time will tell if they are able to stop the bleeding and reseed Middle America. Read Arielle Dreher's snapshot.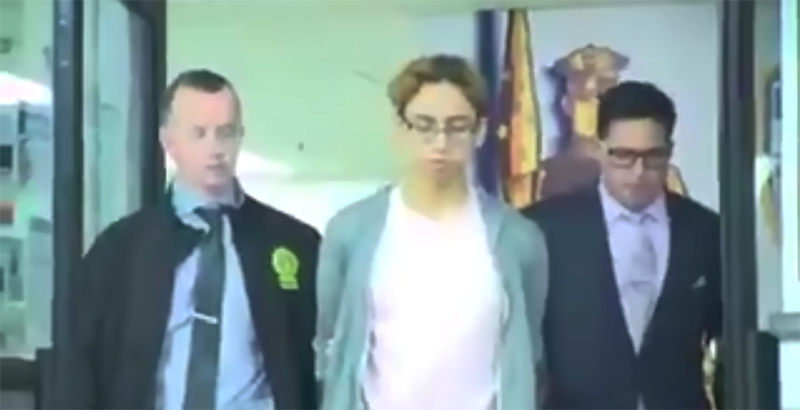 Exclusive: In NYC School Where a Teenager Was Killed, Students & Educators Say Lax Discipline Led to Bullying, Chaos, and Death
Student Discipline: When 15-year-old Matthew McCree was stabbed to death at the Urban Assembly School for Wildlife Conservation in September 2017, it was the first killing in a New York City school in decades. The incident initially received substantial media coverage, focusing particularly on homophobia and unaddressed bullying at the Bronx school. Abel Cedeno, 18, facing manslaughter charges in the case, said he was tormented and threatened because of his sexuality.
But those close to McCree say there is more to the story. Eight of his teachers and six of his friends spoke to 74 contributor Max Eden, who has become well known nationally as a critic of restorative justice discipline practices. Those inside UA Wildlife told Eden that after edicts came down to reduce suspensions and weak leadership was put in charge of the once-thriving school, "meaningful consequences for misbehavior were eliminated, alternative approaches failed, and administrators responded to a rising tide of disorder and violence by sweeping the evidence under the rug." If school leaders had "prioritized student safety over statistics, McCree's teachers believe, he would still be alive. And they fear that the dynamics that destroyed UA Wildlife are playing out across New York City." Read Eden's startling investigation.
Go Deeper: See more features in our 'Best Of' series right here. Get the latest features, profiles and investigations delivered straight to your inbox by signing up for The 74 Newsletter.
Get stories like these delivered straight to your inbox. Sign up for The 74 Newsletter