Chan Zuckerberg Initiative Names Sandra Liu Huang New Head of Education; Champion of Personalized Learning & Interdisciplinary Collaboration Will Succeed Jim Shelton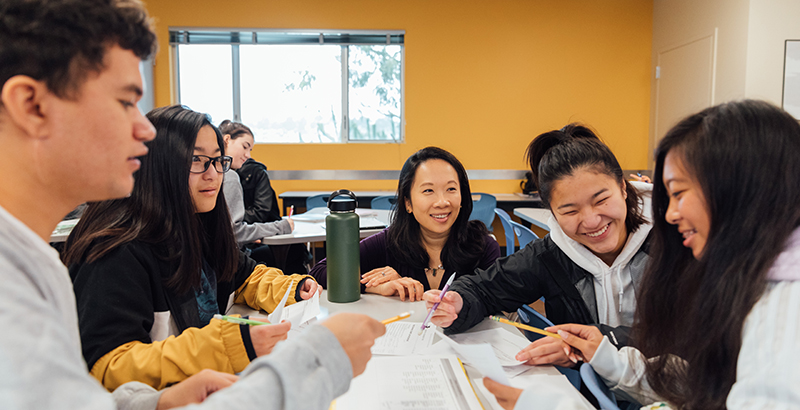 The Chan Zuckerberg Initiative today announced Sandra Liu Huang as the new head of its education efforts, a position that affords her enormous influence over the development of strategies and technologies that will facilitate everything from personalized learning for students to teachers' exposure to evidence-based strategies and broader research into "whole child" development.
Liu Huang joined the three-year-old philanthropy in 2017 as its head of product and technology, where she oversaw the CZI education technology team's partnership with the Summit Learning Program, which created a technology platform schools can use for free to enable students to work at their own pace and on topics that pique their interest.
"At CZI, we're all about collaboration across disciplines — including how we can point the promise of technology toward solving the toughest challenges in education today," said CZI co-founder Priscilla Chan. "With her deep background in managing complex, interdisciplinary teams and building tools and products that help people learn, Sandra Liu Huang is the ideal leader to carry forward our vision for what's possible in education."
A pediatrician, Chan is married to the initiative's other co-founder, Facebook CEO Mark Zuckerberg. The initiative was launched when Chan and Zuckerberg, celebrating the birth of their first child, announced a plan to give 99 percent of their wealth to their philanthropy, which uses technology, research, and grantmaking to support projects across education, justice and opportunity, and science.
Liu Huang takes over from CZI's founding head of education, former deputy secretary of the U.S. Department of Education Jim Shelton, who left in August to move back to his family's home in Washington, D.C. Before joining CZI, Stanford University grad Liu Huang worked at Google, Facebook, and the online learning platform Quora.
In her new post, Liu Huang oversees a multidisciplinary team of 100, who bring different skills and backgrounds to the immensely complicated task of figuring out how to help teachers and others create individual road maps for students to achieve their full potential.
"They're going to have to integrate knowledge from a whole range of disciplines," said Todd Rose, a professor at the Harvard Graduate School of Education and the author of two noted books on individualization. "It's undeniable that different disciplines have different languages, different standards for what evidence is."
Facilitating that cross-pollination on a topic as complicated as education requires a rare skill set, he added: "I would take that and an intellectual humility and a willingness to listen to other people any day over deep expertise in any particular subject matter."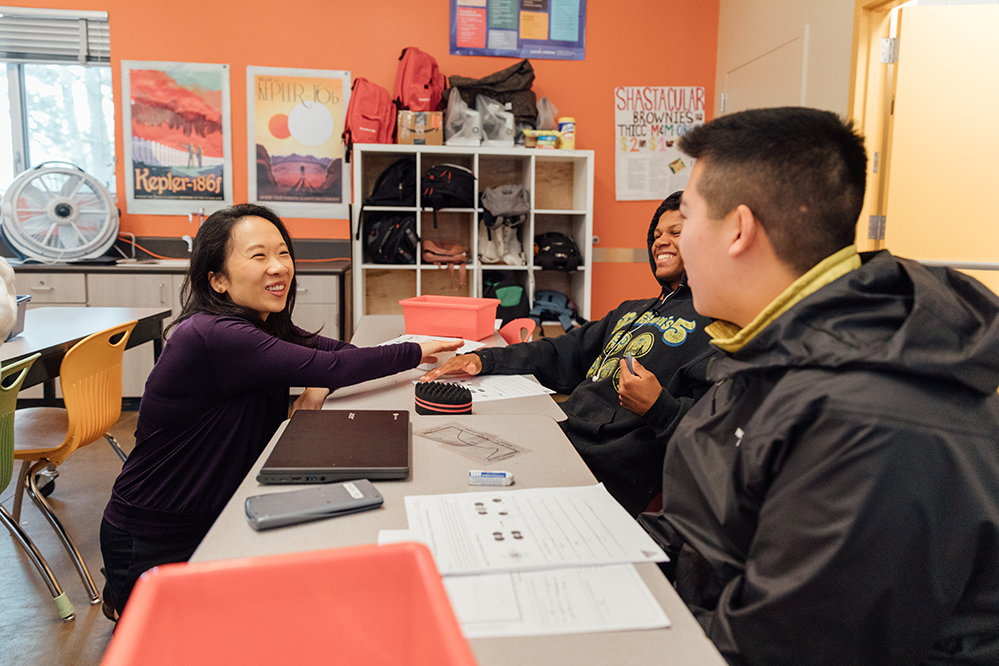 In an interview with The 74, Liu Huang traced the start of her interest in education to her father's experience growing up in Taiwan. Liu Huang's grandparents asked a local teacher, "Grandpa Liu," to take him in.
"He ended up being given to a family friend who didn't have kids of his own to raise," she said, recalling the educator who altered her family's trajectory by raising their ninth child.
Liu became her father's last name, and thus the Liu in Liu Huang.
After emigrating to the United States, her father earned a Ph.D. in mechanical engineering. But as educated as the family was, Liu Huang said her parents depended on her because she spoke more English.
"I actually had agency," she said. "I took care of my parents."
Her CZI role is a perfect fit, she said, in that it spurs her to combine her interests in technology, education, and bridging cultures.
Because CZI has a limited liability corporation, nonprofit foundations, and a 501(c)(4), it discloses much but not all of its spending. Last fall as part of a drive for transparency, CZI told the education news site Chalkbeat that it had spent some $308 million on education since 2016. Grantees disclosed include Chicago's LEAP Innovations, Teach for America, the College Board, and Chicago Public Schools. CZI also makes "impact investments," which are all public.
Possibly the best known of its partnerships is the Summit Learning Program, an online platform first developed in the highly successful Summit Public Schools, where students use its dashboard and other features to manage courses of study that are personalized to their needs and interests. The platform, which schools can use for free, has proven popular.
Over the past three years, the number of schools served has grown from 19 to more than 380, and results are promising. In one Texas district, for example, over the past two years the seventh-graders who were the furthest behind their peers made a 17 percent gain on the state math assessment and a 20 percent gain in reading.
The Summit Learning Program was recently spun off from Summit Public Schools, which are run by CEO Diane Tavenner, who applauded the news that Liu Huang would take on a greater role.
"She brings a deep appreciation for the interdisciplinary nature of education, as well as empathy for the needs of teachers, families, and students," Tavenner said. "CZI is a long-term partner on the Summit Learning Program, and I look forward to Sandra's leadership as we work to support educators in bringing personalized learning to their classrooms."
Go Deeper: See more coverage from our 'Personalized Learning' series
Support The 74's year-end campaign. Make a tax-exempt donation now.