COVID & Schools Roundup: Idaho Families Can Tap Learning Loss Grants to Help Kids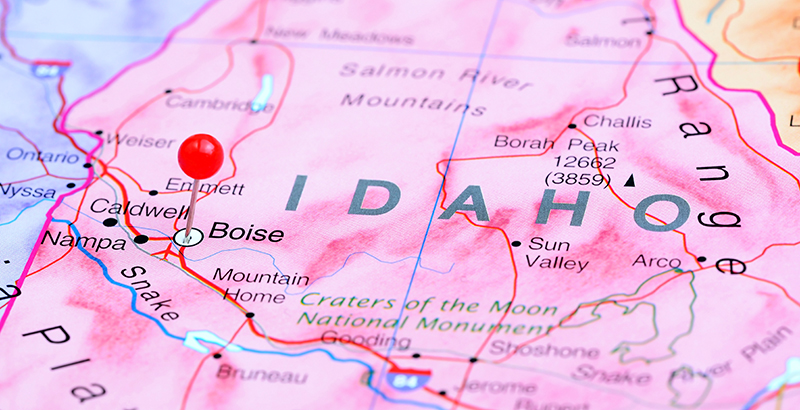 No paywall. No pop-up ads.
A new study finds that "remote instruction had very disparate impacts in high-poverty and low-poverty schools" and that, most likely, schools and districts will need to allocate a much larger share of their federal relief funds to combat lost learning than the 20% federally required.
"I'm most concerned the catch-up plans that districts are working on are just nowhere near the magnitude to make up for these losses," says Harvard researcher Thomas Kane about the study findings, which he co-authored with researchers from National Bureau of Economic Research. Kane urges districts to target funding specifically to proven, evidence-based strategies like high-dosage, low-ratio tutoring and extended instructional time.

Elsewhere, several new surveys of teachers across the nation are providing insight into how America's educators are viewing prominent K-12 issues as schools largely emerge from the daily challenges posed by COVID-19. One survey conducted by the Government Accountability Office (GAO) revealed just how much teachers struggled to stem the tide of learning loss experienced by students as classrooms shuttered and instruction moved online. Of the GAO survey respondents, over 60% of teachers said students struggled more than in previous years and even more saw social and emotional challenges become heightened obstacles to learning during the pandemic. Another survey of nearly 30,000 educators, conducted by Educators for Excellence and sponsored by assessment maker NWEA, provided insights into teacher thinking around assessments and curriculum and their role in pandemic learning recovery. Notably, 75% of teachers of color said statewide annual summative assessments were needed to understand and propel student learning, while large majorities of respondents said they had little ability to inform curriculum decisions.
Looking beyond relief funds and teacher surveys, here are 11 other updates from across the country about how states and school systems are confronting the challenges posed by COVID-19 and its variants — and working to preserve student progress amid the pandemic:

IDAHO — Learning-Loss Grants Now Available to Parents at Certain Income Levels: Idaho families making less than $60,000 a year can apply for up to $1,000 per student or up to $3,000 per household as part of a new grant program established by the Idaho State Board of Education and aimed at combatting pandemic-era learning loss. Families can use the sums on qualifying education expenses, including technology, services, and materials. A form is available for families to complete on the state board's site, though the official registration window will open later this summer.
DISTRICT OF COLUMBIA – Online Learning to Shrink or Go Away in D.C.-Area Schools Next Year: Some D.C.-area schools are on their way to completely opting out of offering online learning. Others are planning to offer limited options. School leaders are arguing that students fare poorly in an online environment, an assertion supported by an abundance of data that emerged from the pandemic. Many districts, like Fairfax County Public Schools, are offering virtual options for students whose health would be significantly compromised by returning in-person. While other districts, like Arlington Public Schools, had difficulty with its online learning offerings due to staffing shortages and will be declining to offer any form of virtual instruction.
HAWAII – Schools Are Struggling to Hire Special Education Teachers. Hawaii May have Found a Fix: In an effort to recruit and retain special education teachers, the Aloha State has increased special education teachers' pay by $10,000 per year. "It's definitely having a great impact on getting people to remain in special education, and also it's attracting folks to go into special education." said Osa Tui, the president of the Hawaii State Teachers Association. This pay increase has caused the percentage of special education vacant positions and staff without appropriate licenses to be cut in half. Reflecting on the practice, financial expert Chad Aldeman of the Edunomics Lab at Georgetown University questions why other districts around the country aren't following suit. "If districts start thinking about the amount of money it would cost to recruit and replace the teacher who leaves, then it might start to change the calculation," Aldeman explains. "It can make sense financially."
WISCONSIN — Despite Fears, Teacher Retirements Were Down Last Year: Amid nationwide concerns about growing teacher shortages and fears of an impending wave of teacher retirements, Wisconsin teacher retirements dropped 17% last school year from the year before. And though some education officials were breathing lighter after the news, others pointed to additional factors that could disrupt the supply of teaching staff. The Badger State has more projected teacher openings than students in its teacher preparation programs who could fill them, for example, and the supply of substitute teachers, while generally stronger than in many other states, has been strained in larger districts like Madison. "It takes special people to decide in this moment that they want to become an educator," said one retired educator. "I'm really fearful what that looks like in 20 years — 20 years from now, are we going to be able to find teachers at all?"

SOUTH CAROLINA — After-School Programs Doubling Down on ESSER Funds: State officials announced late last month an infusion of over $14 million into after-school and summer learning programs across the state. In a press release, the state Department of Education said it would partner with the South Carolina Afterschool Alliance to disperse the funding to "evidence-based programs in underserved areas." Recipients of the grants include the organizations Wings for Kids, Communities in Schools, Kids on Point, Yes I Can After School Program and the Youth Empowerment Services (YES) Beyond Measure Mentoring Program.
TENNESSEE — DOE, UT System Launch Grow Your Own Center to Bolster Teacher Pipeline: The Tennessee Department of Education will be dedicating $20 million in education funding to establish a Grow Your Own Center alongside the University of Tennessee system to coordinate and support the state's 65 and growing "Grow Your Own" teacher training programs in districts. Such programs, centered on empowering and equipping school support staff and students to become qualified teachers, has proven immensely successful in several Tennessee districts, with some even set to completely eliminate teacher vacancies that were once at a crisis level. "We have to remove the barriers that prevent great people from becoming great teachers," said Tennessee Commissioner Penny Schwinn. "The apprenticeships supported by Tennessee's Grow Your Own Center give future teachers "exceptional preparation at no cost [to them]."
Today, @UT_President and @TNedu launched the Tennessee Grow Your Own Center! This $20M investment creates a permanent technical assistance provider to support districts and states to design, launch and implement teacher apprenticeship and endorsement programs. @USDOL @usdoegov pic.twitter.com/m5QSWk5SNy

— Penny Schwinn (@SchwinnTeach) May 16, 2022
ALABAMA – More Than Half of First-Time Teachers in State Leave Within Three Years: According to a new report by the Alabama Commission on the Evaluation of Services, more than half of first-time teachers in the state leave within three years. The report focused on two big issues: support for new teachers and declining employment of certified teachers. Although Alabama is pouring funds into replacing teachers with increased pay, researchers say that isn't enough. With a growing workload and less quality professional development and collegial support, teachers are feeling unappreciated for their efforts. "There's kind of an alarming trend that despite the fact that many states are raising compensation, they're trying to change policy, they're trying to do what they feel like they can do to stop or to reverse the teacher shortage trend," said Megan Boren, a project manager at the Southern Regional Education Board. "It's not quite working yet. The numbers are still getting worse each year."

COLORADO — Gov. Jared Polis Signs Universal Pre-K Bill Into Law: Colorado Gov. Jared Polis signed a bill into law that aims to make universal pre-K a reality for all residents. Under it, recipients will receive 10 hours of free preschool education per week by fall of 2023. The new law is estimated to save families with young children around $4,000 per year in pre-K costs. The effort will be administered by the Department of Early Childhood, a newly-created entity.

NEW JERSEY – Inside New Jersey's 'Zillow for Finding Schools': How a New Effort in Newark Aims to Empower Families By Putting More Education Information at Parents' Fingertips: A new mobile-friendly online tool is providing Newark families with easy access to detailed school data and registration information for all 185 schools in the city. The tool, My School Newark, was developed by the New Jersey Children's Foundation and represents the first such effort in the region to aggregate K-12 school information so that parents can make informed decisions about enrollment, applications, and school performance.
MAINE — State Approves $2 Million in Funding to Expand Climate Education in Maine Schools: Lawmakers in Maine approved a $2 million pilot program aimed at providing educators with climate science education after more than 100 students, families, and teachers testified in support of it. The professional development could provide greater access to quality climate science instruction in schools, say supporters.
COLORADO — Gov. Jared Polis Signs Universal Pre-K Bill Into Law: Gov. Jared Polis signed a bill into law that aims to make universal pre-K a reality for all residents. Under it, recipients will receive 10 hours of free preschool education per week by fall of 2023. The new law is estimated to save families with young children around $4,000 per year in pre-K costs. The effort will be administered by the Department of Early Childhood, a newly-created entity.
CONNECTICUT — Early Childhood Education Gets $150 Million Investment from State: A $150 million investment in early childhood education was recently passed as part of Connecticut's state-level budget, a move that child care providers in the state say could transform early education offerings and help address growing issues around teacher recruitment, mental health programming, and bolster supports for families. "We would not be here today without all of the advocacy that was done prior. Child care providers raised up their voices saying that we need help — we are thankful that the cries did not go unheard by our legislators and our governor's office," New Haven parent Steven Cousin told Connecticut Public Radio.
Get stories like these delivered straight to your inbox. Sign up for The 74 Newsletter