COVID & School Recovery: Idaho Turns to Afterschool Programs to Aid With Learning Recovery, Mental Health
Cross-country updates on how states & schools are confronting challenges posed by COVID-19 and its variants — and working to preserve student progress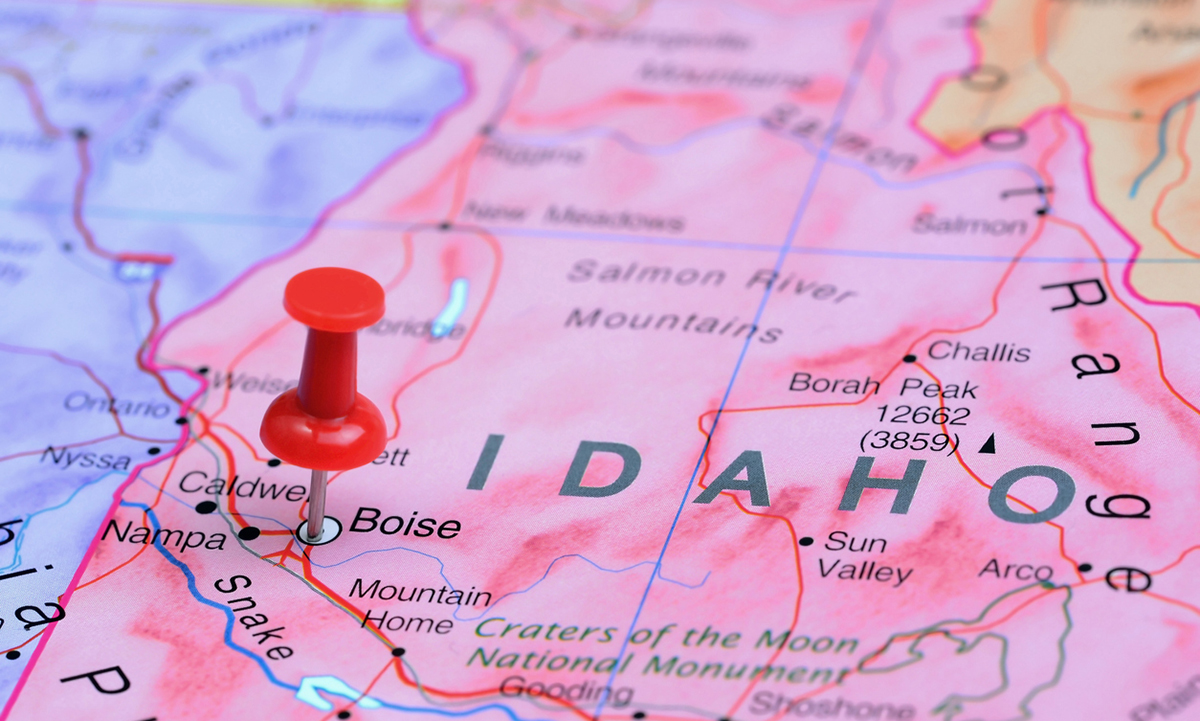 Support The 74's year-end campaign. Make a tax-exempt donation now.
The Education Department has released updated guidance on the spending of $13.2 billion in K-12 relief funding included as part of the Coronavirus Aid, Relief, and Economic Security (CARES) Act passed in early 2020. As K-12 Dive reports, the department granted districts and states 120 additional days to spend funds past the Sept. 30 deadline.
The department also said districts could apply for as much as 14 months of extra time to allocate the resources.
The guidance comes as large groups of state and district superintendents and other education officials are publicly pushing federal officials for clarification on spending deadlines for the nearly $190 billion in total relief aid distributed to schools during the pandemic.
As for where funds have already been allocated, K-12 Dive reports on a new analysis of state and district K-12 recovery spending by the team at the Georgetown University think tank FutureEd which captures a trend of robust investment in literacy training and development for educators amid widening achievement gaps and flagging reading abilities for students just learning to read.
Phyllis Jordan, associate director at FutureEd, says that the federal infusion of unprecedented amounts of resources into America's schools during the pandemic has led to an increase in phonics-based instruction that is evidence-based and aligned to the "Science of Reading." Jordan points to states like North Carolina, Tennessee, and Utah as examples of statewide investments and programming driving improvements in literacy instruction.
Looking beyond relief funds, here are eight other updates from across the country about how states and school systems are confronting the challenges posed by COVID-19 and its variants — and working to preserve student progress amid the pandemic:
IDAHO — After-School Programs Help Break Down Learning Barriers
A group of Idaho education leaders met to discuss the role of after-school programs in breaking down barriers to student success at a conference held on the Fort Hall Reservation in Eastern Idaho. The group raised a multitude of factors compounding to make progress more difficult for students, including pandemic-era learning loss, increased rates of suicides and suicide ideation, and poor access to nutrition or housing. Many of the officials gathered to underscore their belief that after-school programs could be key to breaking down such challenges. "One of the areas we have a real need to serve in our community is providing our kids opportunities they wouldn't normally get, like dance, taekwondo, art, or music," said American Falls School District Superintendent Randy Jensen.
COLORADO – New Federal Grant will Bolster Family Engagement in Colorado Schools
A new federal grant program seeks to deepen school engagement of parents in eight states, including Colorado, where officials in the Alamosa School District say the $4.7 million grant is helping them build ways for parents to influence school policies and governance, prop up family literacy programs, and explicitly train parents on working alongside their school boards. Still left to implement are plans to create a parent liaison unit at every school and expand a relatively new home visit program, says one official from Alamosa schools.
NEW JERSEY — Information Literacy Curriculum Bill Clears Assembly Panel
New Jersey's General Assembly will soon consider a bill that would create a set of standards for student "information literacy," a move that, if passed, would require schools to strengthen the development of student critical thinking and research skills. Proponents of the bill say such skills are essential in the digital era, as misinformation and manipulation rapidly increase online, and as more and more people, especially younger generations, increasingly get their news from prominent social media platforms.
OREGON – Oregon Students Show Steep Decline in Achievement Post-COVID
Oregon schools are seeing steep declines in student achievement post pandemic. Oregon Department of Education Director Colt Gill acknowledged the role the pandemic played in disrupting schools and student learning, but said he wasn't "second-guessing" decisions that state officials made over the past two years. Instead of lamenting on the decisions made to prioritize student and educator health, Gill said he's focused on efforts to accelerate learning, with an eye toward the content students need to learn in a given academic year, so they can be successful the following year.
MARYLAND – New Baltimore Teacher Certification Program Helping with Staff Concerns
A new teaching certification program in Baltimore is seeking to address longstanding challenges and barriers with the city's 20-year-old Teaching Residency. Established in partnership with nonprofit TNTP, the Black Educator Excellence Cohort provides financial assistance to aspiring Black educators and aims to attract more diverse teaching candidates in the city's teaching force. Lawrence Brooks, who is Black, said she wished the cohort had existed when she went through the program. "Opportunities like this are important because they can help ensure students eventually have teachers who look like them," she said.
TEXAS – Fort Worth ISD Invests Federal Funds to Boost Family Engagement
After experiencing an uptick in chronic student absenteeism, Fort Worth Independent School District used federal relief dollars to hire 100 family engagement specialists to strengthen the relationship between its schools and families. Monica Ordaz, Caesar Chavez Elementary School principal, sings the praises of their family engagement specialist, Sara Olivo. According to Ordaz, Olivo has been a huge benefit to the school by taking extra responsibilities off other support staff and engaging with families in a way they couldn't before. School leaders say they are worried they may not be able to sustain these positions and continue to meet the needs of their families once the federal funds are gone.
NEW YORK – New York City's Apprenticeship Boom for High School Students
New York City high schools are set to expand their "Modern Apprentice" program to increase students' opportunities to learn skills and gain real world experience in business without financial barriers. "(This) is about getting our students out to the professional world to explore their interests and invest in themselves, their futures, their families, and ultimately in their communities," said New York City Chancellor David Banks. The Modern Apprentice program is part of CareerWise, a three-year apprentice model created in Colorado based on job training in Switzerland, where apprenticeships are common in most fields. Although students are not guaranteed jobs after the three years, it is possible they could stay with the company or utilize their new skills and experience to secure another job or attend school.
TENNESSEE — High School Grad Rate Show Rebounds to Pre-Pandemic Level
Encouraging numbers show Tennessee schools appearing to be successfully recovering from pandemic disruptions as graduation rates have returned to pre-pandemic levels. In a statement, Education Commissioner Penny Schwinn credited educators and families for positioning this year's nearly 65,000 high school graduates to "achieve their dreams and goals." With the state's goal of increasing its students' chances of employment and higher income earning, education leaders believe this is a step in the right direction to get its students to pursue post-secondary credentials or degrees.
This update on pandemic recovery in education collects and shares news updates from the district, state, and national levels as all stakeholders continue to work on developing safe, innovative plans to resume schooling and address learning loss. It's an offshoot of the Collaborative for Student Success' QuickSheet newsletter, which you can sign up for here.
Support The 74's year-end campaign. Make a tax-exempt donation now.