New York City's Apprenticeship Boom for High School Students
Wall Street CEOs and city officials set ambitious goal to give thousands more teens a head start on careers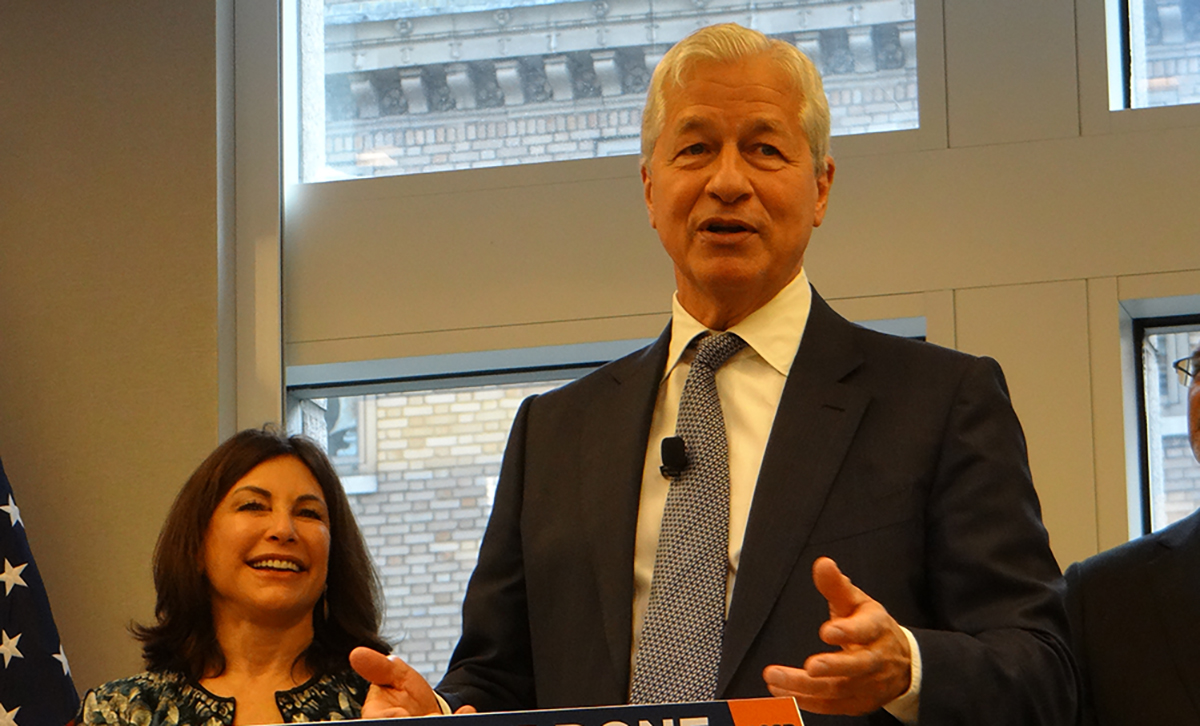 Support The 74's year-end campaign. Make a tax-exempt donation now.
Thousands of New York City high school students will soon be able to test drive business careers while still in school under a plan from a group of Wall Street firms and the city's Department of Education.
The plan to expand the city's "Modern Apprentice" program – from about 500 students to 4,500 in five years — was launched last month with the CEOs of JPMorgan Chase and the information technology firm Accenture.
Apprentices would make $15 to $25 an hour for part time work over the three years of the program.
"(This) is about getting our students out to the professional world to explore their interests and invest in themselves, their futures, their families, and ultimately in their communities," said New York City Chancellor David Banks.
New York joins a growing national movement to add more internships and apprenticeships for young people, both to help their job training and fill open positions as Baby Boomers retire and people shift careers after the Covid pandemic. The number of youth apprenticeships nationwide more than doubled between 2010 and 2020, before taking a dip during the pandemic. There is now a national push to recover and expand them further.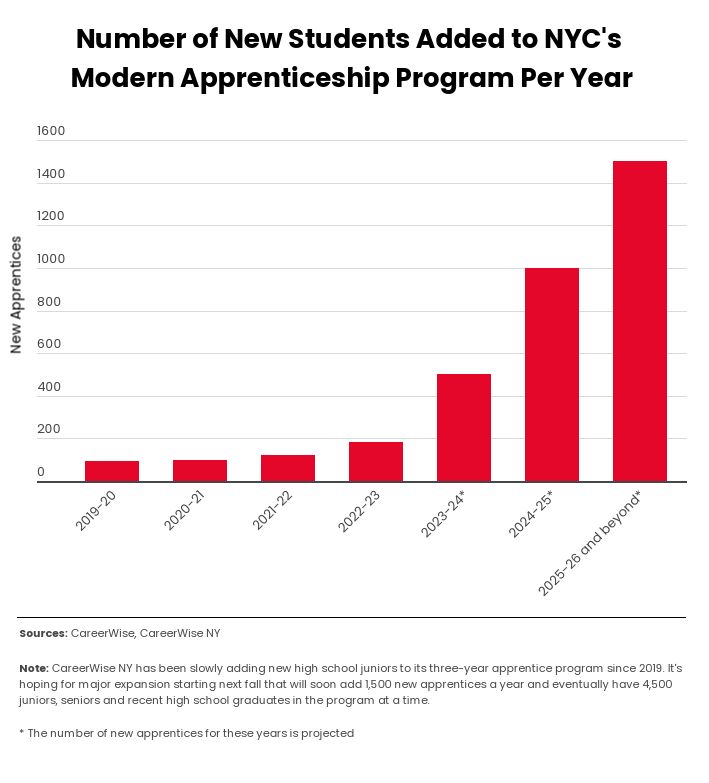 Apprenticeships also offer an alternative pathway to middle class careers without forcing students to go to college and take on loan debt.
JPMorgan CEO Jamie Dimon, who will more than double the apprentices at his company from 21 to 50 next year, said it is critical for companies and the city to give students a head start on meaningful careers.
"We need to do this," said Dimon. "This…creates opportunity. And maybe among all these folks there's an Albert Einstein and Barack Obama.. we're gonna miss it if we don't do it. So it's critical."
The New York program is part of CareerWise, a three year apprentice model created in Colorado based on job training in Switzerland, where apprenticeships are common in most fields. CareerWise apprentices start in 11th grade, as is typical in Europe, and work part time in fields like manufacturing, business operations, information technology through graduation and a year after.
CareerWise NY Executive Director Barbara Chang, who has led the first years of the apprentice program, said her staff will soon start training teachers at 60 city high schools to teach career exploration and readiness classes. Ninth graders will start having those lessons in the spring of 2023, with additional classes for 10th graders in 2024.
"In ninth grade, it'll be more career exploration and, and an understanding of what jobs and careers are available in the city," she said. "So they'll be taking site visits, they'll be learning about themselves and what they're passionate about. And so it's more of an exploration type of curriculum. In 10th grade, it's about readiness, getting ready to show up at a workplace."
Banks said training matters to businesses and to having students succeed.
"Many of our businesses are willing to take students, but they weren't suitable to show up having some level of business protocol and understanding what it takes to be successful in the space," Banks said. "Those are the kinds of things that are happening and continuing to be honed and developed even more. This is just the beginning, the opening salvo if you will, in this work around career-connected learning."
The expansion would give New York one of the largest programs in the U.S., though organizers' grand dream — placing 5% of the city's high schoolers in apprenticeships to be on par with Europe – could take decades to achieve.
Accenture CEO Julie Sweet said she started an apprentice program in her company even before the Modern Apprentice program started in New York. Her company, which started with five apprentices in Chicago in 2016, now has 2,000, she said. She plans to hire 30 in New York next fall.
"This program coming together is about a proven methodology to help our young people find new careers," she said. "It has been tested, and it works."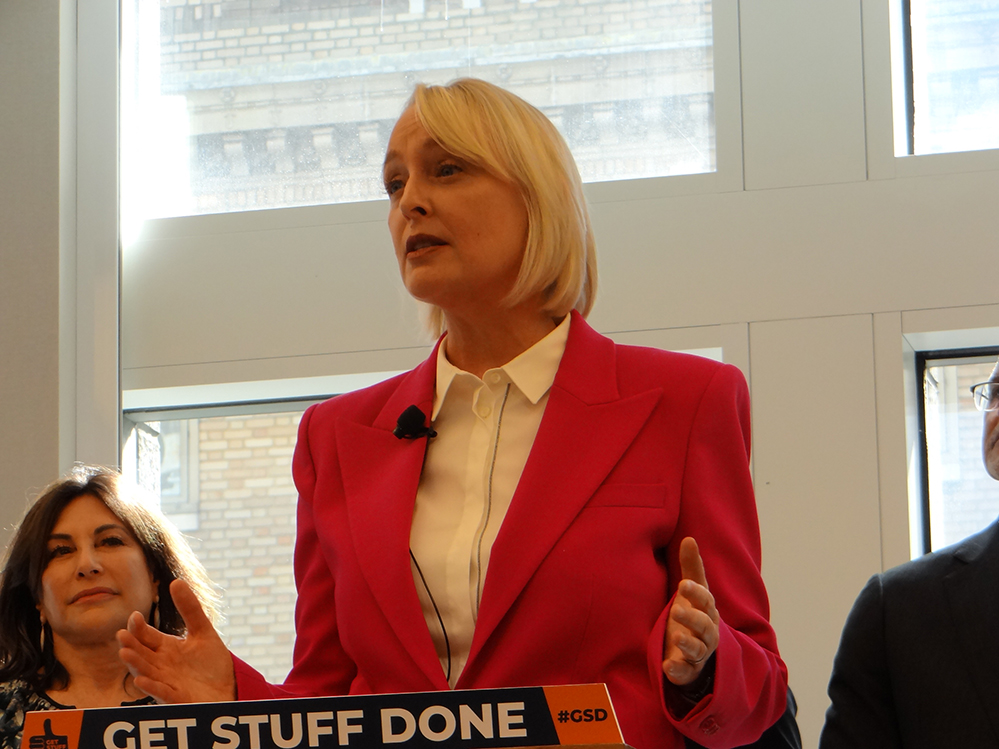 Sweet also said businesses should not look at adding apprentices as just a charity project. They add value and help businesses attract young talent.
"I hope all of the businesses who are listening or watching will be inspired to hire," she said. "And I hope that the policymakers, the foundations, the educational institutions will be inspired to continue to invest and make it possible that…all companies, medium, small and large, can provide the opportunity to change the course of the lives of these young men and women."
Mayor Eric Adams said the city will contribute $33 million to youth job preparation efforts that include the apprenticeships, but staff declined to say exactly how much would go to them.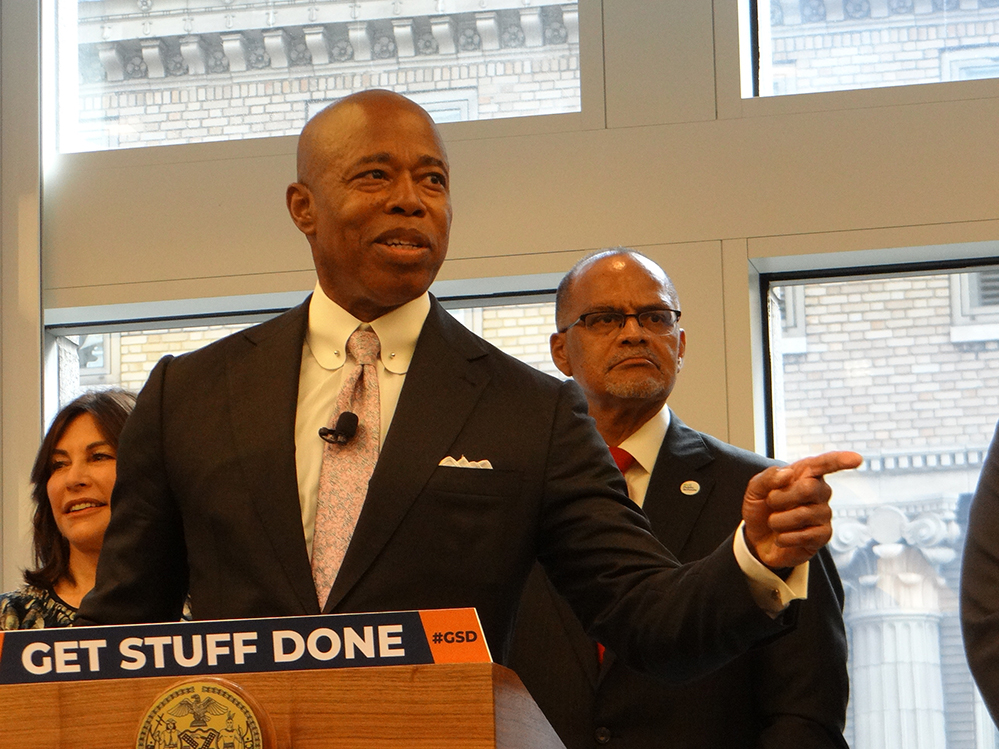 In New York, where participating companies also include Amazon, Citi, Mastercard and Bank of America, students are paid between $15 an hour — the city's minimum wage — and $25 for the hours they work. Companies also contribute $4,000 a year to training each apprentice, which can cover technical certifications, career-specific training or college tuition.
At the end of the three years, they are not guaranteed a job, so they might stay with the company, go to college, get another job, or negotiate a way to work while attending college.
Emily Carpio, a graduate of University Heights High School in the Bronx, in her third year of her apprenticeship, works in advertising for Amazon while starting studies in data analytics at the City University of New York.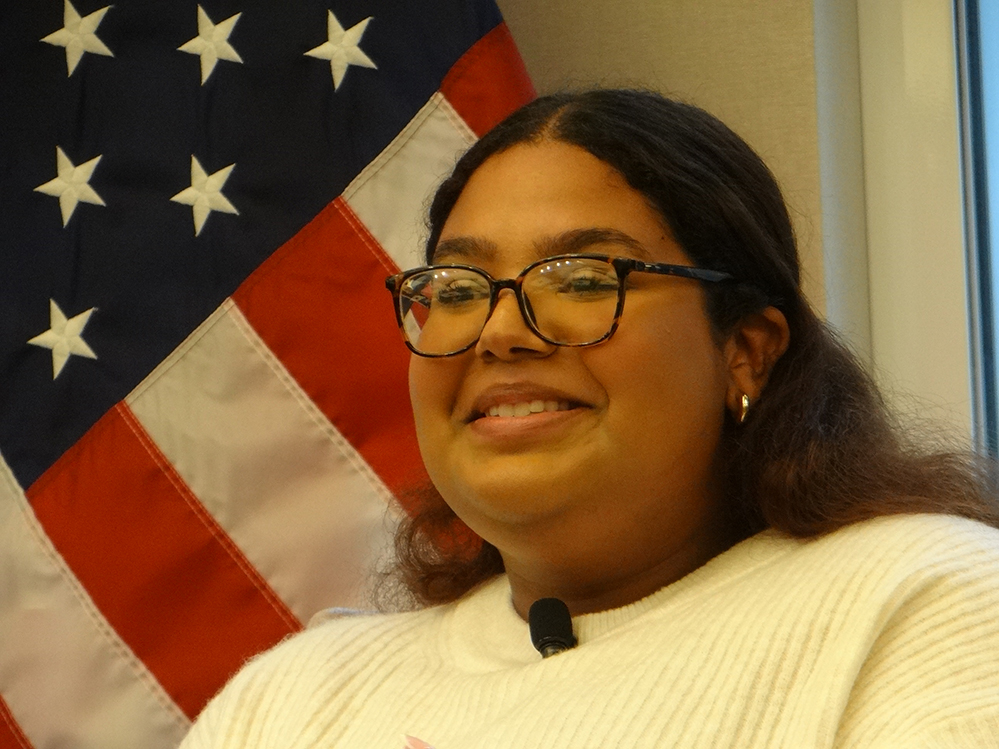 "I've always known I wanted to pursue something in business, but business is such a broad term," she said. Doing analytical work on advertising feedback and results hooked her. "It's really helped me kind of narrow down what..I want to do."
Dimon is watching how the program affects students.
"You should judge us," he said. "Judge us on the outcome, not the money spent, not the time spent, (but) how many kids graduate…and get a job either among our companies or elsewhere, making $40, 45, 50, 60,000 dollars a year? How many go on to community college? How many graduate there?
"We're going to measure and report," Dimon said. " We may fall short. But it's not going to be for lack of trying."
This story was reported with support from the Spencer education reporting fellowship at Columbia University.
Support The 74's year-end campaign. Make a tax-exempt donation now.