COVID Learning Recovery: Many Students Still Lag Behind, But Parents Aren't Aware
A weekly roundup of headlines about how the pandemic is shaping schools and education policy, vetted by AEI Visiting Fellow John Bailey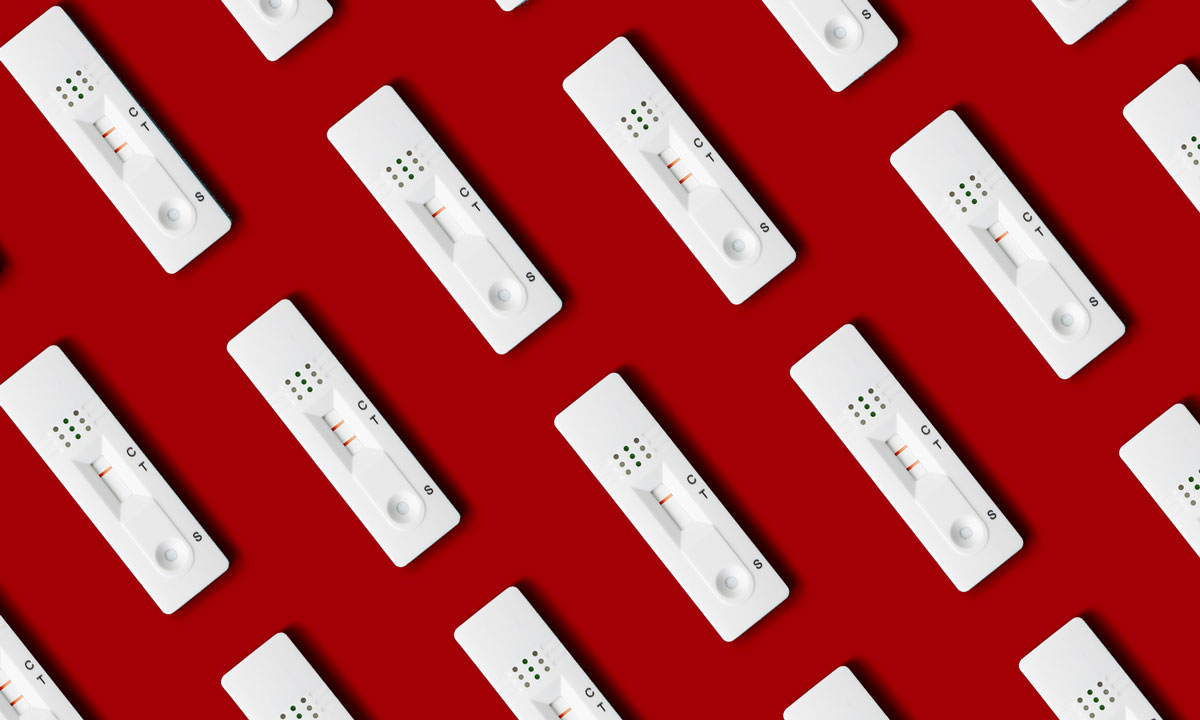 Get stories like these delivered straight to your inbox. Sign up for The 74 Newsletter
This is our biweekly briefing on the pandemic, vetted by John Bailey. See the full archive.
This Week's Top Story
Many Kids Are Struggling in School. Do Their Parents Know?
" 'Parents can't solve a problem that they don't know they have,' said Cindi Williams, co-founder of Learning Heroes."
"Evena Joseph was unaware how much her 10-year-old son was struggling in school. She found out only with help from somebody who knows the Boston school system better than she does."
"The progress report for Tamela Ensrud's second-grade son in Nashville shows mostly As and a B in English, but she noticed her son was having trouble with reading. She asked to discuss her son's reading test scores at a fall parent-teacher conference but was only shown samples of her son's work and told, 'Your son is doing well.' "
"Opportunities to catch up are plentiful in some places, thanks to federal COVID aid, but won't last forever. It will take better communication with parents to help students get the support they need, experts say."

Getty Images

The Big Three

Three Years Since the Pandemic Wrecked Attendance, Kids Still Aren't Showing Up To School

"Before the pandemic, about 8 million U.S. students were considered chronically absent, according to the research group Attendance Works. That's when a student misses 10% or more of the school year. By spring 2022, that number had doubled to around 16 million."
"In a survey of 21 school districts in rural, suburban and urban areas, NPR found most districts … still had heightened levels of chronic absenteeism."
Los Angeles Unified Superintendent Alberto Carvalho "describes the same attendance challenges NPR heard from multiple districts around the country: a youth mental health crisis, heightened fear around health concerns, transportation difficulties and poverty and homelessness, which can make it difficult for students to keep a routine around going to school."

Tutoring Help Reaches Few Students Despite Nationwide Push

"Even as schools wield billions of dollars in federal COVID relief, only a small fraction of students have received school tutoring, according to a survey of the nation's largest districts by Chalkbeat and The Associated Press."
"In eight of 12 school systems that provided data, less than 10% of students received any type of district tutoring this fall."
"The startlingly low tutoring figures point to several problems. Some parents said they didn't know tutoring was available or didn't think their children needed it. Some school systems have struggled to hire tutors. Other school systems said the small tutoring programs were intentional, part of an effort to focus on students with the greatest needs."

Getty Images

26% of Parents Lied about Child's COVID Status

"25.9% said they had lied about their child's COVID-19 status or failed to adhere to at least one of seven recommended behaviors meant to curtail viral transmission."
"The most common untruth was not telling someone who was going to spend time with their child that they knew or suspected the child had COVID-19, and the most common adherence failure was allowing their child to break quarantine rules. A total of 19.4% of parents didn't have their child tested for COVID-19 when they suspected infection."
"Just over half of parents who lied (52.4%) said they exposed others to their ill child because they wanted to exercise their parental autonomy, while others said their child didn't feel very sick (47.6%), they didn't want to miss a fun event to stay home (44.4%) or they didn't want their child to miss school (42.9%)."

Federal Updates

National Center for Education Statistics: Launches challenge to test artificial intelligence scoring for the Nation's Report Card

This data challenge invites members of the AI community to develop predictive models for scoring open-ended NAEP mathematics assessment items.
The total prize purse for the challenge will be $100,000. The application deadline is April 17, 2023.

National Telecommunications and Information Administration: Is seeking public comment on the design and implementation of two components of the Digital Equity Act of 2021: the $1.44 billion State Digital Equity Capacity Grant Program and the $1.25 billion Digital Equity Competitive Grant Program.

White House: The Office of Science and Technology Policy will host a series of virtual listening sessions to inform the development of the 2023-28 Federal STEM Strategic Plan. Learn more and register. (If you would like to provide information in addition to or in lieu of your participation in the listening session, you may send a brief message to stemstrategy@ostp.eop.gov.)

COVID-19 Research

U.S. Agencies Debunk Florida Surgeon General's Vaccine Claims

The Food and Drug Administration and CDC sent a letter to Florida's surgeon general, warning him that his claims about COVID-19 vaccine risks are harmful to the public.
"The claim that the increase of [Vaccine Adverse Event Reporting System] reports of life-threatening conditions reported from Florida and elsewhere represents an increase of risk caused by the COVID-19 vaccines is incorrect, misleading and could be harmful to the American public."

"People who tended to report lower trust in public health agencies like the Centers for Disease Control and Prevention during the pandemic believed those agencies' health recommendations were politically influenced and inconsistent, according to a study published Monday in Health Affairs."

City and State News

Illinois: "In Chicago, overall attendance remains just as low as last year, district officials cautioned principals during a recent meeting, though the district said in a statement the rate ticked up above last year's February rate, to about 88%."

Missouri: Students did worse across the board on the latest round of standardized testing, with 112 districts and charter schools scoring low enough to be classified as provisionally accredited.

Oregon: As Portland Public Schools prepares to close its Online Learning Academy at the end of the school year, parents, staff and students are taking their concerns straight to the school board.

Virginia: Gov. Glenn Youngkin announced that some families would soon be able to apply for grants to use on tutoring for K-12 students.

Viewpoints and Analyses

More Americans Are Skipping College

"What first looked like a pandemic blip has turned into a crisis. Nationwide, undergraduate college enrollment dropped 8% from 2019 to 2022, with declines even after returning to in-person classes, according to data from the National Student Clearinghouse. The slide in the college-going rate since 2018 is the steepest on record, according to the U.S. Bureau of Labor Statistics."
"At worst, it could signal a new generation with little faith in the value of a college degree. At minimum, it appears those who passed on college during the pandemic are opting out for good."
"Fewer college graduates could worsen labor shortages in fields from health care to information technology. For those who forgo college, it usually means lower lifetime earnings — 75% less compared with those who get bachelor's degrees."

Done Right, Tutoring Can Greatly Boost Student Learning. How Do We Get There?

"I worry that policymakers will pretend high-dosage tutoring is happening at scale and then, when student outcomes do not measurably improve, declare that it hasn't worked. "
"Early evidence suggests there are multiple ways to effectively deliver tutoring — not just the frequent, in-person, one-to-one or small group models that have been tested in the past. We have grantees using in-person instruction, remote delivery of person-to-person tutoring, artificial intelligence-enabled programs with human facilitation and additional hybrid models."
"States can remove barriers and issue specific guidance on grant and funding opportunities. They can offer models and waivers for implementing tutoring during the school day. And they can set expectations for accountability and reporting student progress."

K–12 Teachers Are Quitting. What Would Make Them Stay?

"McKinsey surveyed more than 1,800 U.S. educators, school leaders and school mental health professionals at the end of the 2021-22 school year."
"Approximately one-third of respondents said they planned to leave their role before the next school year began."
"Teachers who are thinking of leaving cite compensation, unreasonable expectations and an inability to protect their well-being as their top motivators … while those who plan to stay cite meaningful work, quality colleagues and compensation."
"Though our research shows that compensation is a top driver of both attrition and retention, school districts typically do not have much leeway to alter salary ranges. States and districts are exploring different models of addressing compensation concerns."
"Districts and state education systems could also consider tailoring bonuses to teacher segments that are particularly prone to attrition."

…And on a Lighter Note

A prophet for what was to come: The sixth anniversary of Robert Kelly's iconic BBC appearance.

Dogs Ask: What's this sorcery?

For even more COVID policy and education news, subscribe to John Bailey's daily briefing via Substack.

Disclosure: John Bailey is an adviser to the Walton Family Foundation, which provides financial support to The 74.
Get stories like these delivered straight to your inbox. Sign up for The 74 Newsletter