Educating Amid COVID: From New Mexico's Push to Extend the Academic Year to Indiana Educators Warnings Kids May Need Half a Decade to Recover, 8 Ways States Are Confronting the Pandemic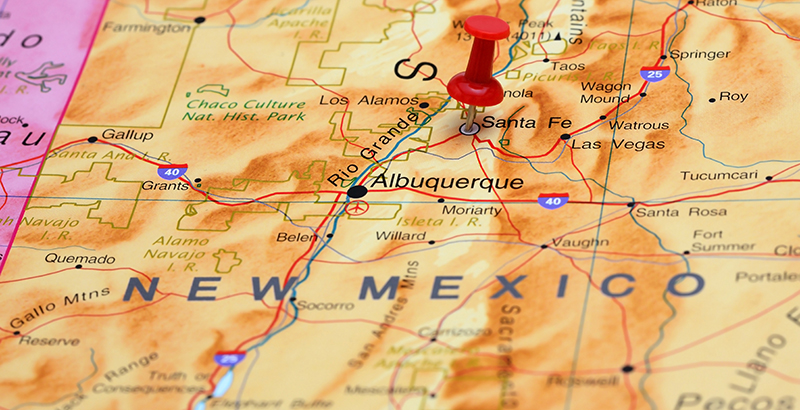 Get stories like these delivered straight to your inbox. Sign up for The 74 Newsletter
Last month, 15 civil rights, business, and education advocacy organizations sent a letter to Education Secretary Miguel Cardona urging the department to share its plans for how states will be expected to administer statewide, summative assessments and to use the results to guide pandemic recovery and address unfinished learning.
Civil rights groups ask Biden administration to commit to K-12 testing. https://t.co/IvvV5k9YdG

— U.S. News & World Report (@usnews) August 21, 2021
"The letter includes recommendations for productive ways to discuss the future of assessments, including recognizing the need for aligned and comparable data at the state level, affirming that assessment data should be a tool for improvement – not a penalty, and publicly promoting the belief that assessments should be designed to benefit all students by advancing racial equity and the achievement of underserved students," writes Jim Cowen, the executive director of the Collaborative for Student Success, in a Forbes piece discussing the coalition's actions.
Beyond issues of assessments, student data and school improvement, here are seven other updates from across the country about how states and school systems are confronting the challenges posed by the pandemic and the Delta variant — and working to preserve student learning amid the pandemic:
NEW MEXICO — Educators and Lawmakers Raise Concerns on Extended Learning Time
New Mexico lawmakers raised concerns about the length of the school year for many of the state's public schools, saying that only 20% of schools required a minimum of 180 instructional days in 2018, prior to the pandemic. A court ruling in the same year focused education officials' attention on extending the school year, bolstering before and after school programs, and building out summer offerings, though educators say little progress has been made while many of the resources set aside to supplement learning time go untouched.
State lawmakers expressed concern Tuesday about a large number of public schools that aren't participating in programs extending classroom time to help improve outcomes for students and address the ruling in the landmark Yazzie/Martinez education lawsuit.https://t.co/8p6HBotrFJ

— Santa Fe New Mexican (@thenewmexican) August 25, 2021
NEW YORK — NYC to Require Vaccines for All Education Staff
New York City mayor Bill De Blasio announced that "teachers, principals, custodians, and workers in the department's central office" are required to receive at least one dose of the COVID-19 vaccine by Sept. 27 — without having the alternative to opt in for weekly testing. The decision comes as De Blasio faces pressure for not offering a virtual learning options for the city's 1 million students and as Hochul announced she would seek to put in place a statewide masking mandate. Across the Hudson, New Jersey Gov. Philip D. Murphy announced that all public, private and parochial schools employees in the state must be fully vaccinated by Oct. 18 or be tested for COVID-19 at least once per week.
CALIFORNIA — Some Schools to Mandate Vaccines for Students
Culver City Unified, a district outside of Los Angeles, became the first district to require "all eligible students and staff attending in-person school" to receive COVID-19 vaccinations. Superintendent Quoc Tran shared in an email to parents that students will need to show proof of vaccination by Nov. 19. Students who do not receive proper COVID vaccinations by Nov. 19 will be asked to take part in schooling remotely, via the state's "independent study" policies. Dorit Reiss, a vaccine policy expert and professor of law at University of California, Hastings, warned, "They're taking a legal risk here … I would be surprised if there's no lawsuit."
NEVADA — After-School Programs Limit Services Due to Staffing Shortages
A critical after-school program provided by the City of Las Vegas is experiencing staffing shortages, causing cuts in services available for families and children. The Safekey program is offered at over 80 schools and community centers across the city and, due to staff shortages, some have been unable to open up ahead of the return to classrooms. One parent, Damaris Mendoza, told the Las Vegas Review Journal that she was only able to sign her son up for one day of the after-school program, leaving her searching for much more expensive, private childcare options.
Clark County Safekey, the program for K-5 students in the Las Vegas area, is looking to fill several positions for the new school year. https://t.co/EgEaTErR1l

— KSNV News 3 Las Vegas (@News3LV) August 16, 2021
INDIANA — Lawmakers Confront Learning Loss in Student-Focused Presentation
Indiana education officials told state lawmakers this week that some students might require as many as five years to recover unfinished learning and academic regression caused by the disruption of the COVID-19 pandemic. Officials cited sharp declines in math and English language arts performance for students across the state. Indiana Education Secretary Katie Jenner said that addressing the concerns would require "a multi-faceted approach to get students caught up, involving families, governments and community groups, in addition to teachers." Officials discussed how to target millions of dollars in available grants to programs meeting student needs and driving learning acceleration.
PENNSYLVANIA — State Offers Weekly COVID-19 Testing to Schools
The state will provide "voluntary" COVID-19 testing for staff and students in K-12 schools as part of its reopening plans this school year. School districts will have to "opt-in" for the voluntary tests, while parents will have to provide approval for student testing. Pennsylvania's program will be available to both public and private schools, excluding Philadelphia – which has already propped up its own testing plan. Mark DiRocco, executive director of the Pennsylvania Association of School Administrators, praised the program, saying he believes it will help schools maintain in person learning and minimize the spread of the rampant delta variant.
IDAHO — Expected Decline Seen in Student Progress, Officials Plan to Use Data for Recovery
As more states release the results from their statewide, summative assessments this spring, a national trend of declining English and math skills during the pandemic appears to be continuing in the Gem State. Idaho education officials say scores on the state's ISAT exam represented a 1% decline across the board in English language arts and a nearly 5% decline in math performance. "We expected an impact, and now we can use these results to move forward to rebuild academic performance," said Idaho Superintendent Sherri Ybarra in a news release. The newspaper reports that in the spring of 2021, nearly 163,000 students in grades 3-8, as well as high school sophomores, took the exam. Because of the pandemic, the last time all students took the test was in 2019. Participation rates are an important factor when considering test scores.
"We expected an impact, and now we can use these results to move forward to rebuild academic performance," says @IdahoSDE Sherri Ybarra on decreased test scores in the state. More: https://t.co/SwoDqIgau0

— Christine M. T. Pitts, PhD (@cmtpitts) August 23, 2021
Get stories like these delivered straight to your inbox. Sign up for The 74 Newsletter