Community Connections Engage Students, Build Life Skills & Create Social Capital
National nonprofit and local makerspace link Las Cruces, NM, schools with scientists, entrepreneurs & artists — & offer $500 grants for class projects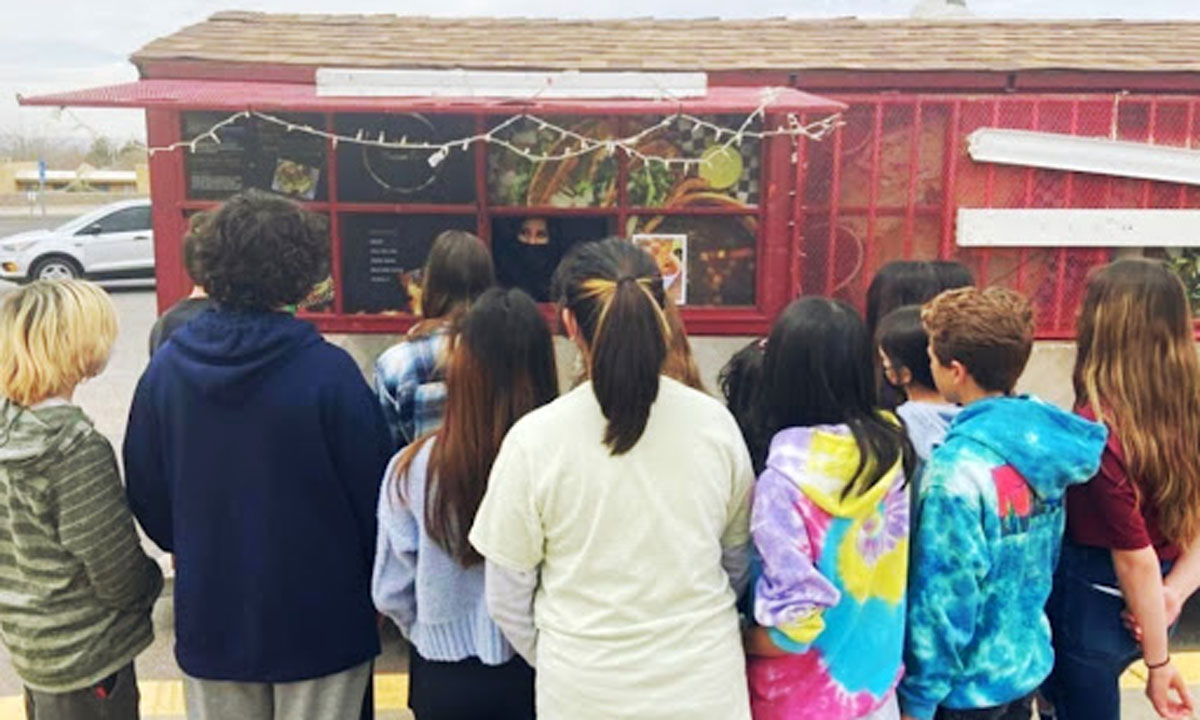 Get stories like these delivered straight to your inbox. Sign up for The 74 Newsletter
Even prior to COVID-19, student engagement in New Mexico was in a crisis state. In Las Cruces, a city of 110,000 on the Rio Grande, just above the U.S.-Mexico border — as in many places around the country — students did not view school as relevant to their lives, communities and career goals. They had passions, but many, particularly lower-income students, didn't have equitable access to social capital. This means a network of community members who could help make learning relevant to their lives and aspirations, and assist them in translating their interests into real-world projects and future career paths.
Social capital is a critical predictor of educational attainment, academic achievement, health, happiness and economic success, regardless of a student's socioeconomic background.
Adding to students' disengagement: Schools often focus on the skills and knowledge needed to navigate a chosen path, but rarely on who. Who do you want to be when you grow up, and who can help you along that path?
To address these questions, the nonprofit CommunityShare launched an online platform that taps the wisdom, skills and experiences of community members nationwide in collaboration with students and educators through real-world learning experiences. Through these opportunities, students become more engaged in school and their neighborhood, develop awareness of career pathways and expand their access to caring adults who share their backgrounds and encourage their interests.
Cruces Creatives, a local nonprofit makerspace that supports learning by sharing tools and resources, started partnering with CommunityShare in 2019 to cultivate these connections. Through this collaboration, Las Cruces entrepreneurs, scientists, engineers and artists built bridges between communities and classrooms, and expanded the types of projects that students could accomplish.
Cruces Creatives used CommunityShare's platform — sort of a human library — to post online profiles reflecting the skills and life experiences that its diverse network of makers, academics, parents and business professionals could share with students. Teachers posted project requests, and the platform matched them with partners to serve as mentors, guest speakers, project collaborators and content advisers. With funding from many generous foundations, Cruces Creatives and CommunityShare Las Cruces were able to support classroom projects with mini-grants of up to $500.
In one example, a Sierra Middle School social studies teacher turned her curriculum into a multi-faceted, engaging, real-world cultural experience by connecting to food truck owner Liz Corrales. Through a mini-grant, Corrales brought her food truck to the school. Students created business models, put together a menu and then ate birria tacos while Corrales, a Latina and part-time stay-at-home mom, described how her business literally feeds her community.
Through a vermicomposting project, a sixth-grader at Lynn Middle School learned that his love for worms can lead to careers. His gardening class had collaborated since 2021 with Dr. Emily Creegan, an environmental restoration specialist at Johns Hopkins University, to test composting systems and identify the best option for their school. Supported by Creegan and a program mini-grant, students researched how reducing, reusing and recycling can help the environment, while directly putting their hands on the project, smelling nutrient-rich compost and laughing as they handled wriggly worms deemed either "cute" or "disgusting." Students built sorting systems, delegated responsibilities, calculated measurements for compost bins, mastered hand tools and played in the soil and sun, all for a project that ultimately launched a schoolwide composting system.
As of spring 2023, CommunityShare projects have brought these and similar projects to over 5,000 students in the Las Cruces Public Schools, supported by 240 teachers and 160 community partners. Consistent with academic research showing the positive correlation between classroom and community engagement, teachers reported through platform-generated evaluations that students are more engaged when they participate in a CommunityShare project. They also reported that the projects help students practice critical thinking, problem solving and teamwork 95% of the time; build social-emotional skills 95% of the time; and better understand real-world applications of academic skills 93% of the time.
All communities are full of amazing people with unique gifts and wisdom to share, and everyone has something to offer: the parent who started a food truck and mentors students in entrepreneurship; the grandmother sharing her lived history of her local neighborhood; the virologist teaching how math can save lives; the glass blower artist demonstrating the artistic interplay of physics, chemistry and creativity; the grad student sharing the realities of navigating college. We invite communities to connect with the human library and start reimagining communities as classrooms, to ensure all students have the resources and caring humans in their lives to help them realize their full potential.
Get stories like these delivered straight to your inbox. Sign up for The 74 Newsletter