Commentary: We Can't Ignore How Much Charter Schools Cost — Because Our Students Are the Ones Paying the Price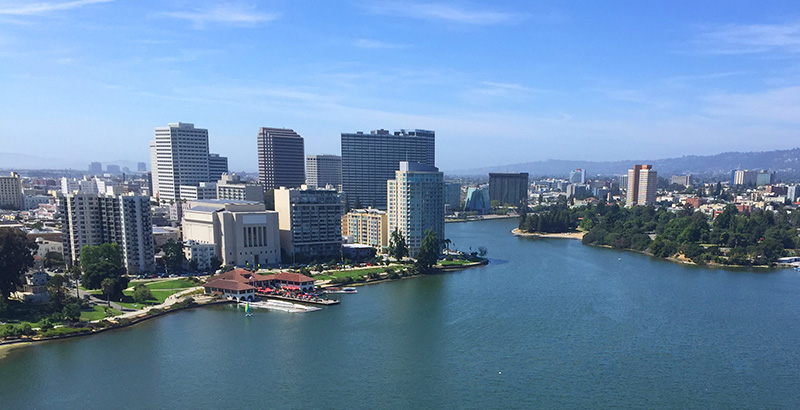 Last week, In the Public Interest published a report I wrote measuring the fiscal impact of charter schools on students in California's neighborhood public schools. Although it's a first-of-its-kind analysis, the report's findings are consistent with those of similar studies performed by others in Nashville, Philadelphia, North Carolina, and rural Pennsylvania. The bottom line: Privately managed charter schools come with a cost to public school districts.
Yet, a critique by Center on Reinventing Public Education Director Robin Lake, published by The 74, sidesteps those findings, ignoring the report's substance and failing to identify even a single inaccurate number in a 38-page report with 88 footnotes and a 10-page methodological appendix.
Breaking Point: The Cost of Charter Schools for Public School Districts measures the fiscal impact of charter schools in three California school districts and represents the culmination of nearly a year of painstaking research during which I worked closely with staff in each district. What we found isn't surprising, but it's certainly daunting: Charter schools cost students in Oakland Unified School District more than $57 million per year; in San Diego Unified School District, $66 million; and in San Jose's East Side Union High School District, $19 million.
People of good faith can differ about the exact magnitude of these costs, arguing that the real number is somewhat higher or lower. But no one can in good faith argue that the cost is zero.
To be entirely clear, as the report states repeatedly: The cost of charter schools is not the only source of fiscal hardship for districts, but it is a significant one. Most importantly, it's one that until now has gone unmeasured and unaccounted for in policy discussions.
Here's how it works: When a student leaves a neighborhood school for a charter school, the host district loses a pro-rated share of total education funding. While some costs are saved by educating fewer students, these savings do not equal the lost revenue. Individual schools that lose small numbers of students still need to keep the electricity on, pay their principal and front office staff, maintain special education services, clean the building, and pay for other important needs.
Even when thousands of students attend charter schools — as is the case in some large urban districts — districts cannot close schools in mathematical lockstep with revenue losses, because they must maintain a network that allows most children to access nearby schools, avoid crossing through unsafe areas, and other complex considerations. They must also maintain sufficient capacity to anticipate future enrollment trends (including those due to charter school closures) and serve students with the greatest needs, including the highest-need special education students, students from families in the deepest poverty, and English learners.
Per-pupil funding is a misleading concept because the amount of money represented by the per-pupil share of funds covers much more than the direct cost of educating that particular student. When a student leaves a school, the revenue lost is greater than the costs saved. The difference — the net fiscal impact — has to be cut from services that serve the students in neighborhood schools, such as libraries, special education, art and music classes, field trips, and reading tutors. In East Side, for example, this impact means $831 less per student annually in potential services due to the unchecked expansion of charter schools.
There are a variety of responses to these facts. State lawmakers might decide that it's important for charter schools to continue to grow at their historic rate but that this growth shouldn't be paid for by reducing services for neighborhood public school students, and therefore the legislature might hold schools and districts harmless with additional funding. But to suggest that these costs be ignored — or that elected officials continue to be prohibited from taking them into account — is to act in bad faith toward students.
Ultimately, Lake's critique seems to boil down to one thing: She wants Californians to continue to pretend that the cost of charter school expansion is zero, and she wants elected officials to be prohibited from taking real costs into account when making decisions about charter expansion. This, unfortunately, is disingenuous about the facts and a great disservice to students who don't deserve the cuts they are suffering.
Gordon Lafer is a political scientist and professor at the University of Oregon.
Get stories like these delivered straight to your inbox. Sign up for The 74 Newsletter