Commentary: Up to 20 Percent of High School Students Plan to Go to College but Don't Show Up. How Parents, Counselors, and Schools Can Help Stop Summer Melt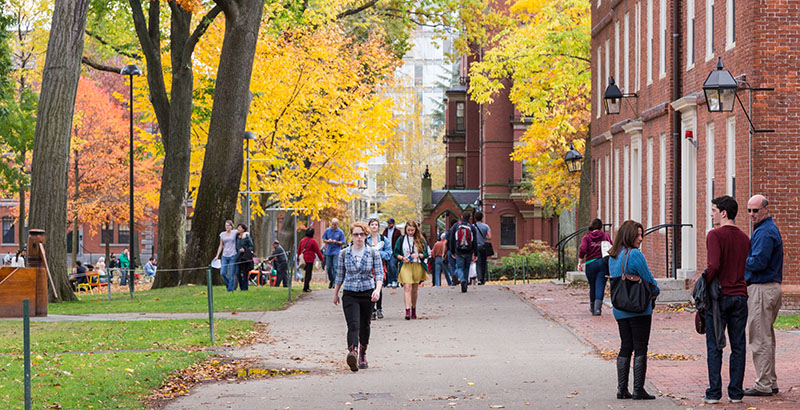 I've seen it countless times: A high school senior dreams of going to college, gets good grades, takes and retakes the SATs, solicits letters of recommendations, writes and rewrites essays, fills out the FAFSA, gets accepted — but then, during the summer, one small thing goes wrong. It could be something as simple as not submitting final transcripts or test scores. But the offer of acceptance is rescinded.
In the phenomenon known as summer melt, as many as 20 percent of students who are accepted to college and fully plan to attend don't start classes in the fall — because either the student fails to complete a required task over the summer and loses his or her spot, or simply doesn't show up on campus. The number is estimated to double for low-income students, who are especially vulnerable because they lack the essential support that their wealthier peers have. They often attend underresourced high schools where college counselors may have caseloads of up to 900 students.
Even if caseloads are reasonable, many counselors don't work during the summer, when a myriad of tasks need to be completed: submitting final transcripts, taking placement tests, signing up for housing, verifying financial aid information, and logging into their institution's online portal to register for orientation and complete other tasks. Often, parents can't help either. Many juggle multiple jobs and are not native English speakers, and some don't know how to use a computer. For the most part, they haven't attended college themselves and can't navigate the complicated registration system.
As executive director of CAP, a program that helps more than 500 students graduate college as quickly and with as little debt as possible, I've learned that the challenges to summer melt are varied but not unbeatable. Here's how to address a few of the obstacles.
For high school counselors, students, and parents
To reduce summer melt, high school counselors can support students during the summer, even if they won't be on campus, with a to-do list. For example, in the spring, counselors can compile a generic checklist of what their students will need to do over the summer. Students can then decide what applies to them and note the dates when items are due at their particular campuses. Having students put reminders in their mobile phones can make a significant difference in their ability to complete tasks that enable them to attend college in the fall.
Counselors can also create text messages during the school year that are delivered during the summer. These messages can remind students about key activities, such as logging into their student portals and checking their email accounts. Scheduling automated mass reminders to nudge students to complete important tasks helps prevent missed deadlines. If parents are educated on how to help, they can be key partners in making sure all loose ends get tied up.
There's also an opportunity for counselors to support students in building key skills such as organization, time management, and motivation. Students must know where to find things, how to keep track of deadlines, and how to meet these deadlines. Having and using a planner is an important tool for college success. Students also must have a clear sense of why they are going to college, so they can use that dream, vision, or reason to motivate them to persist. Psychologically, if a student doesn't buy into going to and finishing college, it's not going to work, no matter what the support system is.
The role of colleges
To address summer melt, colleges must invest in developing resources to support low-income students. Georgia State, for example, has created a chatbot called Pounce (named after the university's mascot) to answer students' enrollment questions via text. In its first year, Pounce reduced summer melt by 22 percent, which translated into 324 students showing up on campus in the fall. More institutions need to create and implement programs like this.
Other schools are crowdsourcing advice for low-income students. The University of Michigan has created a Google doc titled "Being Not-Rich," which aggregates advice from students and faculty on navigating campus life — everything from housing to employment to mentors to social life. This trend is spreading, with a similar guide now available at the University of Texas at Austin.
Another helpful resource is summer programming. Summer programs — which help students meet staff, make friends, get to know the campus, and cultivate a sense of belonging — help mitigate the feeling of being overwhelmed. Some students resist attending because they want to enjoy their vacation without doing schoolwork. However, summer programs can help students identify helpful resources and forge bonds with peers and staff members who will serve as a support system. It's important to create campus connections — students finding people who motivate them and help them feel like they belong — early on.
A larger societal issue
College was originally designed for the elite. After the G.I. Bill passed in 1944, more people from different races and classes started attending college. As such, college for everyone is a relatively new phenomenon, and the system still needs to adapt to support all types of students. The current college system does not lend itself to supporting first-generation-student success. There are too many obstacles to navigate alone. But the system must adapt, because low-income and first-generation students belong and have a right to be on campus.
A college degree can change the life trajectory of every student who earns one. College graduates have longer life expectancies, higher rates of career fulfillment, greater earning potential, and more choices in life. Let's not let that melt away over the summer.
Melissa Fries is executive director of CAP, a California-based nonprofit that supports more than 500 low-income students in achieving their college degrees as quickly and with as little debt as possible.
Support The 74's year-end campaign. Make a tax-exempt donation now.