Chain of Schools: The Bitcoin, Blockchain Revolution Comes to Campus — but Are Colleges Ready?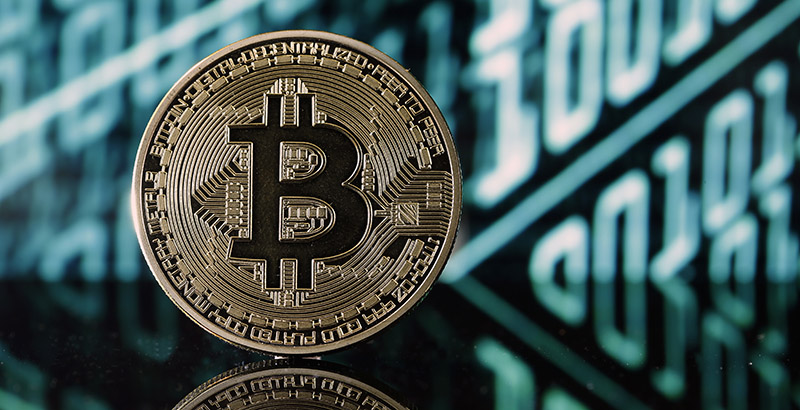 Tossing the pigskin across the quad. Organizing a human rights protest on the library steps. Explaining why block difficulty makes Ethereum mining rigs obsolete.
Universities are known to be slow to change, but the spectacular rise of the cryptocurrency movement has begun to shape how technology is taught at elite institutions and the way thousands of students spend their college and graduate school years outside of class.
"I thought it was an opportunity for the university to take on a new field and maybe build a franchise in this area," said David Yermack, a finance professor at New York University's Stern School of Business, of his decision to offer a digital-currency class in 2014. Today, he says, "the thing has really taken on a life of its own."
Five years ago, digital systems like Bitcoin and Ethereum were little-known outside an already ecstatic but fringe community of technologists and entrepreneurs. Some were animated by the seeming ease of making a fortune in the lightly regulated if highly volatile sector. Others worked to build out the underlying technology, known as blockchain, which enthusiasts believe will revolutionize not only finance but nearly every industry, even alleviating extreme poverty.
The anonymity of the technology has also been used by bad actors to advance criminal enterprises. In an "Ask Me Anything" Reddit session earlier this week, Bill Gates called cryptocurrencies "a rare technology that has caused deaths in a fairly direct way." Gates was referring to people using the currency to buy fentanyl, the synthetic opioid tied to the deadly U.S. epidemic.
Blockchain is a decentralized, secure digital ledger. "Think of a giant, global spreadsheet that runs on millions and millions of computers," says technology guru Don Tapscott. It was originally developed as part of Bitcoin but now supports hundreds of cryptocurrencies and other digital transactions. ("Crypto" refers to protective codes.)
Interest in blockchain on campuses initially oozed up through the cracks: Professors began to incorporate the technology into lectures on other subjects or offered online courses; students formed cryptocurrency clubs that were swelled by hundreds of their schoolmates at many universities; and job-seeking graduates began to bypass investment banks for blockchain startups.
Some even transformed their apartments into trading floors. Last December, Forbes reported on two University of Michigan seniors who earned enough this way ("much to the dismay" of roommates) that one dropped out of school to trade full time.
"I'm not opposed to trying to finish school, and I'd love to have my degree at some point and come back and get it," Kyle Winstanley told Forbes."But I couldn't let this market happen again without my full attention on it."
Most young people remain on higher ed's pathway to desirable tech jobs, and institutions have begun to respond more directly to student interest and the adoption of blockchain in the financial world. A few elite schools, including Duke, Berkeley, Carnegie Mellon, and NYU, now offer courses, and many more teach its application to industry in fintech classes — how financial technology innovations are revolutionizing business. A group of computer science professors published a standard cryptocurrency textbook in 2016, and MIT launched a large digital currency research center.
The instructional breakthrough came when NYU's Yermack offered what's considered the first course entirely about blockchain. The class has grown from 35 students to more than 200 this year, he says. Like other scholars on the first wave of crypto-instruction, Yermack believes every major university will offer opportunities to study blockchain technology before long, but he acknowledges it's not easy to teach.
"The huge constraining factor is the shortage of qualified faculty," Yermack says. "It really takes somebody willing to make an investment of time to learn the material.
"What I've told our faculty is that you have no choice, because the market is moving in this direction. I made it plain that in five years everybody in the department will be teaching fintech, whether you want to or not, because the industry is adopting this paradigm so quickly."
Kevin Werbach, a professor at Wharton Business School who will teach the university's first blockchain course next year, says there's "absolutely great interest in blockchain among students" but adds that the subject hasn't populated course offerings around the country yet because of its difficulty.
"I have no doubt that the subject will be taught virtually everywhere," he says. "But this is in some ways a fundamentally difficult technology to comprehend. It's just weird and complex and different."
The founder and spirit king of Bitcoin was a privacy obsessive or obsessives using the name Satoshi Nakamoto. In 2008, building on advances by other programmers, Nakamoto posted a paper on a cryptography list outlining a system that would allow people and organizations to make encoded financial transactions without banks or regulatory interference.
Computers on Bitcoin networks, which are open to anyone, essentially race to authenticate transactions mathematically in a process called mining. The first to authenticate are paid with Bitcoins.
Nakamoto vanished not long after, but his creation has evolved from a nerdy-boy curiosity to a multibillion-dollar (though still largely male) industry and, if not the bridge to universal prosperity that some adherents suggest, a potentially massive paradigm shifter in industry.
"Blockchain is the largest disruption to business that I have seen in my career," Duke's Campbell Harvey, who teaches "Innovation and Cryptoventures," told a business school publication.
NYU computer scientist Joseph Bonneau believes the digital currencies won't sideline the role of government as fully as some assume, but he says he recognizes how powerful the ideas are, especially to students.
"A lot of people are convinced it's the future," says Bonneau, who has taught blockchain at both Stanford and NYU. "I don't fully subscribe to that, but to the true believers, this technology is going to replace money and all these other things."
"If you really believe that, it makes sense for people that they plan their whole education around it," he adds.
Support The 74's year-end campaign. Make a tax-exempt donation now.