Bucking Trends, Louisiana Sees a Small, Promising Boost In Its Teacher Supply
State Supe Cade Brumley credits rise in retention and recruitment to a multi-pronged effort. From free therapy to mentor pay, 5 of his strategies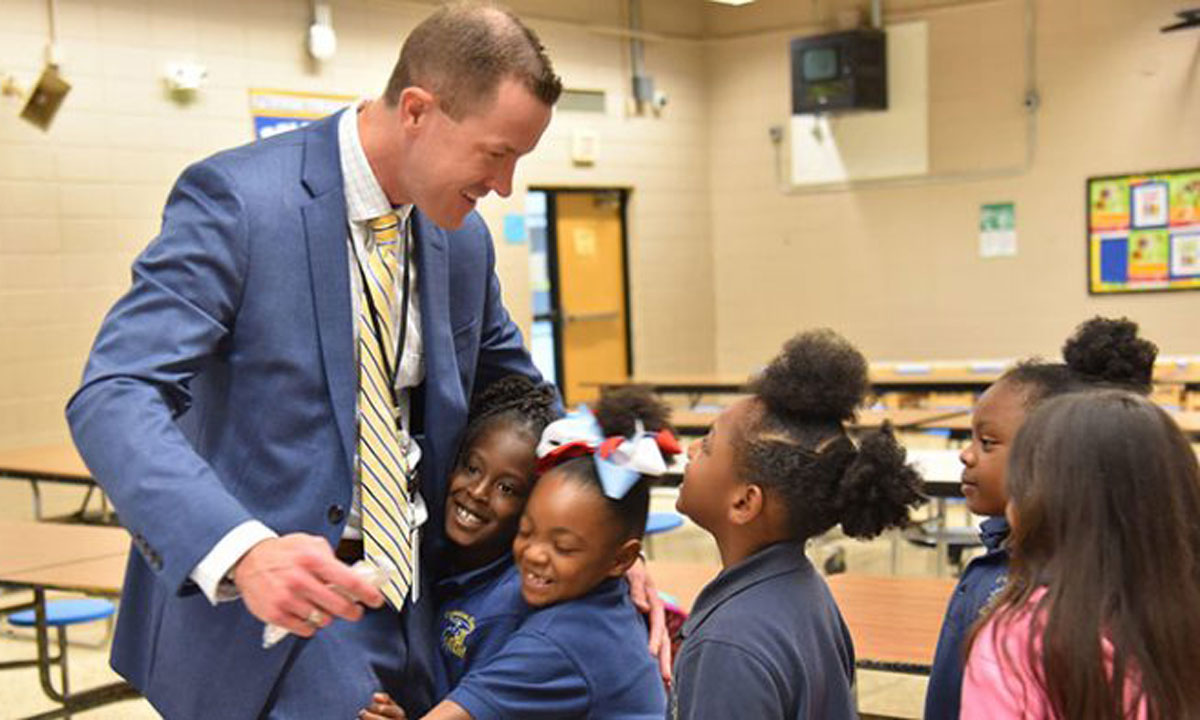 Get stories like these delivered straight to your inbox. Sign up for The 74 Newsletter
Recently, Louisiana State Superintendent of Education Cade Brumley stood before lawmakers in Baton Rouge and delivered some modest good news in hopes that the Legislature would continue to fund efforts to prime the educator supply pipeline. Though it had not caught up with pre-pandemic levels, the state's teacher retention rate for the 2021-22 school year ticked up 2 percentage points over the year before, to 86%.
Also promising: The retention rate for first-year teachers, who typically leave the profession in high numbers, was up 5 points over the past year, to 83%. The diversity of the state's teacher workforce also rose 2 points, to 29%.
By no means are the bumps cause to declare Louisiana's teacher shortage — which long predates COVID-19 — resolved, Brumley told The 74 in a follow-up interview. But they suggest that the state's multi-pronged efforts to keep teachers in classrooms and increase the number of potential educators are beginning to bear fruit.
While some of the initiatives are several years old, others began as recently as last summer, which Brumley says makes him optimistic that growth will continue.
"We can't view the teacher workforce in the same way that we viewed it 30 years ago — not even the same way we viewed it five years ago," he says. "We have to appreciate that this is a much more dynamic environment.
"The notion that teachers are going to go through a college of education, buy a house by the school and teach there for 30 years, that's unrealistic," he adds. "That may happen in some instances, and we're all blessed if it does, but we need to be more creative in meeting the moment and thinking about the workforce in new ways."
Here are five strategies Brumley is especially excited about.
Therapy for teachers
During the pandemic, more than a third of educators met the threshold for a diagnosis of depression or anxiety, with 1 in 5 exhibiting significant symptoms of posttraumatic stress disorder. Not only do unmet mental health needs make it harder for teachers to respond to student stress, but feeling overwhelmed is among the top reasons cited for quitting the classroom.
Louisiana used some of its federal COVID recovery funds to pay one of the state's largest hospital systems to provide free teletherapy for every faculty and staff member in early childhood education and K-12 schools. Brumley sees the benefit as a long-term retention tool.
Mentor pay
Turnover among inexperienced teachers has long run high. By some estimates, as many as 44% of new educators quit within their first five years — with year one particularly brutal. Brumley attributes the number of brand-new teachers who returned for a second year last fall in part to an initiative that pairs every new educator with an experienced teacher. Starting this year, the mentors receive an annual $2,000 stipend.
A boost in compensation all around doesn't hurt, either. Last year, lawmakers voted for pay increases of $1,500 for teachers and $750 for support staff throughout the state, effective this year.
New licensure pathways
In most places, the smoothest — if not the only — route to a teaching license has traditionally been to earn a credential from a traditional college of education. This has inhibited career changers, people who want to move to a new state and low-income district staffers, such as classroom aides, from obtaining teaching licenses. It has disproportionately worked against people of color and nontraditional candidates.
Of the nearly 6,700 teachers hired in Louisiana schools in 2021-22, just 1,300 were recent graduates of teacher preparation or certification programs. Many were transplants or former teachers who were lured back.
A new law allows anyone with a master's degree in any field to teach in a classroom so long as they work with a mentor and participate in weekly teacher collaborations in their school. If they receive five years of positive evaluations, these degree holders will automatically receive teaching licenses.
Also new are procedures allowing retirees who held licenses in areas where teachers are in critically short supply to return to work at full pay and without losing their retiree benefits, as well as an easier path to a Louisiana license for a teacher trained or experienced in another state.
Priming the pipeline
From 2016 to 2021, the number of students enrolling annually in traditional teacher colleges in Louisiana fell from 13,400 to 12,000. Meanwhile, two of the largest districts alone, NOLA Public Schools and the Jefferson Parish district, need an estimated 900 new teachers a year each. Faced with this supply-and-demand conundrum, education officials examined a host of barriers keeping would-be educators from training.
Unique among higher ed programs, Louisiana colleges of education have required applicants to pass an entrance exam that demonstrates teaching knowledge — never mind that they have not yet received the instruction needed to take the test.
"What we found is that sometimes college students would face the entry-level test to get in, pay the couple hundred dollars fee to take it and maybe not pass," says Brumley. "And they would say, 'Well, I'll just go into a different field, because they're not asking me to take a test and pass it before I even have an access to learn the field.' "
Starting this year, entrance exams have been eliminated. Already, the state's Historically Black Colleges and Universities are reporting increased student interest. Graduates must still pass exams in order to get their licenses.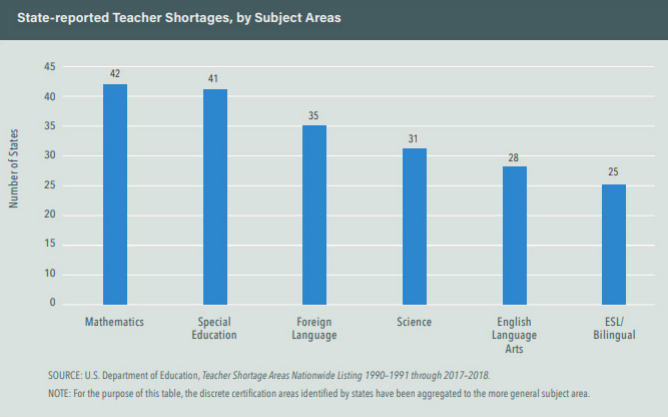 Geaux big or geaux home
Some aspiring teachers are getting an early leg up. Students in 60 Louisiana high schools are now able to take entry-level teacher-training classes before they even get their diplomas. Last year, the legislature came up with $5 million for a scholarship, dubbed Geaux Teach. That, plus Louisiana's other scholarships for residents who attend colleges in the state, comes close to a full ride for students who want to go into the field of education.
Get stories like these delivered straight to your inbox. Sign up for The 74 Newsletter