Brown: Pandemic Showed We Can Make Long-Lasting Changes to Our Schools if We Keep Students & Families at the Forefront of Education Decisions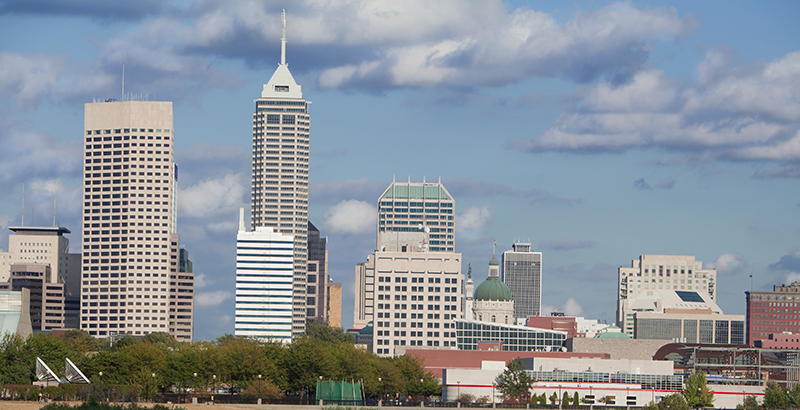 As we mark one year of our lives being upended by the COVID-19 pandemic, we should examine what this year has revealed and use that knowledge to shape how we move forward. In the education community, our lessons should focus on the many ways students and families adapted, what changes they want to make permanent and how we can push their needs to the forefront of our decisionmaking.
In Indianapolis, public charter schools and Indianapolis Public Schools' contractually autonomous Innovation Network Schools used their autonomy to move quickly to make decisions that met student and family needs. These schools were able to quickly build systems for students and families to find resources, continue to receive virtual instruction and support, and access technology.
Enrollment trends show that families responded to autonomous schools' ability to listen to and meet their communities' needs. Districts across the country lost enrollment this year, sometimes significantly. However, total K-12 public school enrollment within the boundaries of Indianapolis Public Schools held relatively flat at public schools within the IPS boundaries. This was driven by a 2.79 percent increase in independent charter school enrollment and a massive 36.2 percent enrollment increase in IPS' Innovation Network Schools.
This enrollment trend is not new in our city, so having it persist through this challenging year should prove even more that families value having high-quality school options that meet their children's needs. In 2019, Stanford University's Center for Research on Education Outcomes (CREDO) showed that students in Indianapolis' charter schools gained the equivalent of 77 days' additional growth in reading and 100 more days' in math than their peers in district-run schools. Because of this success, today more than 56 percent of students who attend public school within the IPS boundaries now attend either a charter or Innovation Network School.
Paying attention to families' preferences now will show us how we can serve them well in the years ahead. For example, a significant percentage of families want remote learning to continue to be an option. According to a poll conducted by NPR/Ipsos, nearly one-third of families said they would like to continue to keep their child in remote learning indefinitely. It is essential that any virtual school option be held accountable for delivering high-quality instruction, transparent operations and strong support for students.
In Indianapolis, two trusted nonprofit charter school operators have founded virtual school options after noticing many families were looking to continue with virtual instruction. Phalen Virtual Leadership Academy is open for enrollment this year, and Paramount Schools of Excellence will open its virtual school this fall. Both have a local history of academic excellence, strong engagement with their school community and sound operations. We should support new school options that are spearheaded by those in our community who know firsthand what families are looking for and what it takes to serve them well.
Even as students return to in-person school, we must not take our focus off of ensuring that all have access to technology and home internet access. Devices and WiFi are no longer luxuries, but necessities for learning. In Indianapolis, leaders are piloting a new program that could offer free home internet to students on their school devices, potentially opening access to tens of thousands of kids across the city. I am proud of the ways our community has stepped up to make real change possible for Indianapolis students when they needed it the most.
The last 12 months have shown us the powerful ways we can create impactful, systemwide change when we work together, with the needs and voices of students and families as a main priority in our decisionmaking. This is how we create systemwide change that lasts long beyond this moment. Our families are speaking. Will we listen?
Brandon Brown is CEO of The Mind Trust, an Indianapolis-based education nonprofit that works to support and build a system of schools that gives every student in the city access to a high-quality education.
Get stories like these delivered straight to your inbox. Sign up for The 74 Newsletter