Broken Kid, Bad Kid: Schools & Foster System Must Do More for Students in Need
Hinds & Zink: Staff training, communities of support, relationships with families can help improve educational outcomes of youth in the foster system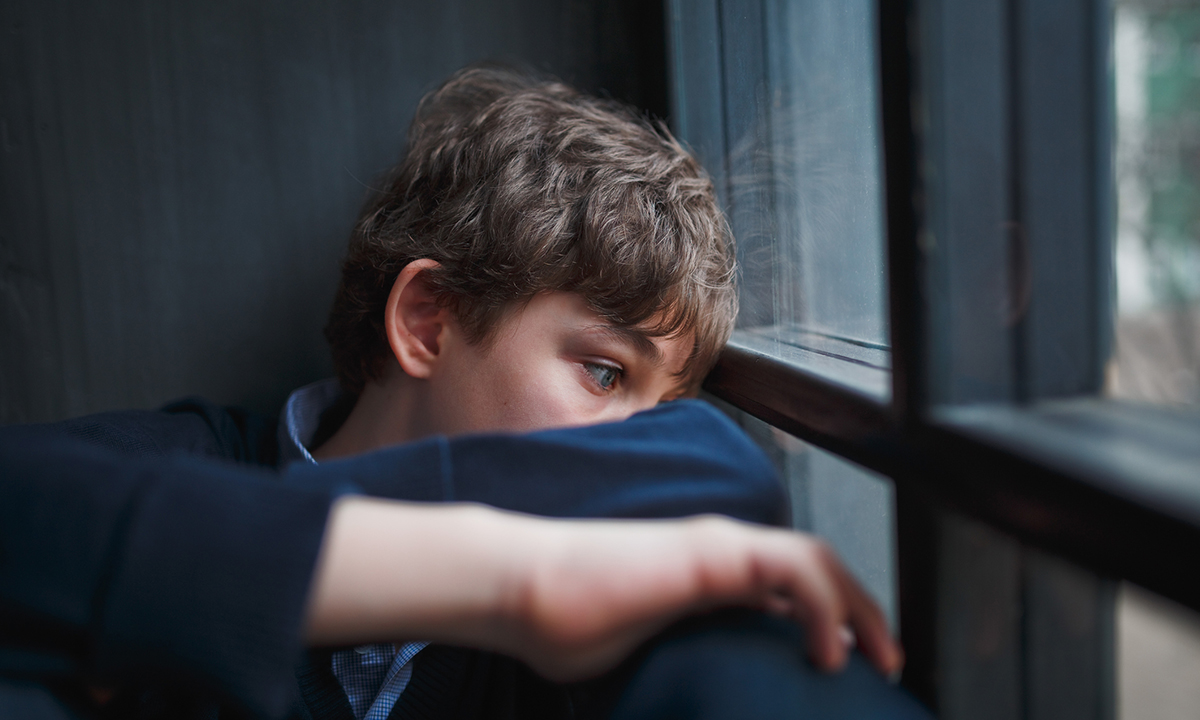 No paywall. No pop-up ads.
Students in the foster system experience educational outcomes that no other community would accept for their own children. Only 3% of students in the foster system earn a bachelor's degree by age 26 and, in New York City, just one in four obtain a high school diploma within four years. Young people with foster system experience who graduate from college are celebrated for their resilience in the face of enormous odds. But as University of Nevada Professor Kenyon Lee Whitman, who himself was in the foster system, writes, "celebrating the resilience of foster youth is not a problem, but not interrogating the systems in place that require them to be resilient, is."
Youth in the foster system experience a bizarre duality of stereotypes and treatments, inside and outside the classroom. On the one hand, they are perceived as broken kids — highly at-risk, traumatized and in need of clinical services. They have higher rates of mental health diagnoses than children in the general population and are disproportionately prescribed psychotropic medication. Often, drugs are used as a type of chemical restraint instead of skills-building and mental health care.
On the other side of the broken kid stereotype is the bad kid, who gets blamed for a wide range of behaviors that flow directly from trauma and the failures of adults. Their responses are interpreted by school staff as malicious or violent, their mistrust misunderstood as noncompliance. As a result, they experience high rates of punitive and exclusionary discipline — in some cases, more than 3.5 times as likely to be suspended or expelled than their peers. 
Also incredibly damaging is the excessive number of school changes that students in the foster system are put through. Despite laws allowing students to remain in their school when they change homes, if that is in their best interest, far too many still experience disruptive school transfers. This happens not only because agencies and foster parents may be unfamiliar with the law, or may find transferring a student more convenient, but because kids' need for stability and predictability goes unnoticed at a time when so much is changing in their lives.  
To improve educational outcomes for students in the foster system, schools must become aware of their experiences and assess how they are faring in school. That can start with better training and data transparency. For example, New York City's Department of Education has partnered with advocacy organizations to train superintendents, social workers and other staff about the unique challenges of youth and families in the foster system and how best to support them. Schools can also hire students and parents who have experienced the foster system to provide insight.
Elected officials, districts and school staff must push for data transparency to better understand the educational outcomes of their youth. For example, the chair of New York's City Council Committee on Education, a former teacher and foster parent, recently introduced a bill calling for disaggregation of special education data for students in the foster system. California already collects such data and assesses how schools are meeting these students' needs. The state Department of Education has surfaced best practices in various school districts and highlighted how important it is to have strong relationships and communication among schools, students and parents. Data helps educators and policymakers learn from the states, districts and schools where things are working well and identify groups of students who need more support and resources.
School districts, in collaboration with local foster systems, must create communities of support for young people. FosterEd, in California and Arizona, places educational liaisons within schools, providing a web of support by engaged adults who can help students achieve their goals. Similarly, in New York City, Fair Futures embeds education specialists and coaches in child welfare agencies to advocate for the needs of students in the foster system. 
All efforts must be grounded in relationships with students and parents. States and districts must invite them into conversation and cede real power to them to identify problems, propose solutions and hold education systems accountable. For example, New Jersey's child welfare agency's 25-person Youth Council revamped a state website that provides critical information to youth in the foster system. In schools, young people can participate in developing programming, both during and after class, that provides the academic and social support they need to thrive. 
Approaches like these have significant potential to improve the educational experiences and outcomes of youth in the foster system. Schools can and must take steps to better understand the unique circumstances of these young people and do the meaningful work to meet them where they are with compassion and support.
Get stories like these delivered straight to your inbox. Sign up for The 74 Newsletter