Brizard, Campbell & Ertem: From Understanding Data to Collaboration, Communication and Confidence, How Schools Can Prepare Students for a 21st Century World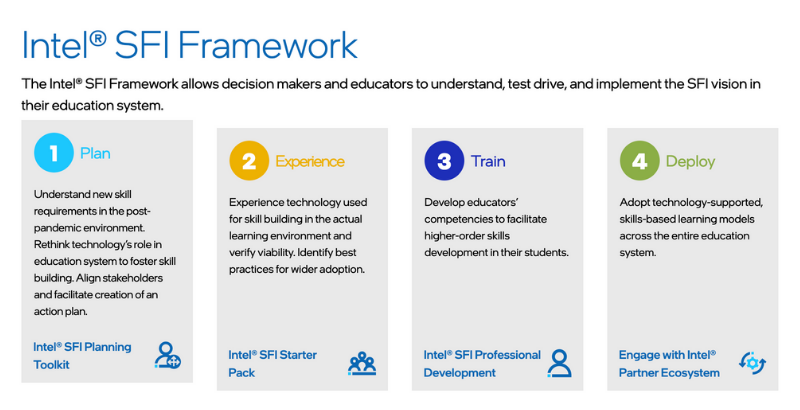 No paywall. No pop-up ads.
There is a well-founded obsession in U.S. and global education with interrupted learning caused by limited access to technology or ineffective remote options for students. The pandemic may have heightened this issue, but the mission of educating all children has been failing for a long time.
In the last 50 years, progress in digital technologies has transformed the global economy, but schools have not kept pace. Rebecca Winthrop of the Brookings Institution recently wrote that by 2030, 825 million children globally will reach adulthood without basic secondary-level skills including literacy, problem solving and critical thinking. In May 2021, Zearn and TNTP called for the need to accelerate, not remediate, learning, pointing to the effectiveness of acceleration, particularly for students of color and those from low-income families.
If the education sector shifts this focus on remediation to holistically preparing young people for lifelong economic security and well-being — not simply to graduate from high school — it will better align with the creative and flexible skills that parents want for their children.
The large-scale transformation needed for this shift requires a model that prioritizes important powerful learning skills in today's global economy. Those include computational thinking, such as analyzing and communicating with data to solve complex problems, as well as non-academic skills like collaboration, communication and confidence.
This model could utilize Intel's Skills for Innovation framework, which considers the whole student to support advanced learning skills and embodies both the relationship between powerful learning and equity, and the role that computing and technological innovation have in supporting pathways for lifelong success. The skill sets and mindsets as articulated by the framework, and expanded through others like the Aspen Institute's "A Nation at Hope" and Digital Promise's computational thinking, create an accessible Portrait of a Graduate model that demonstrates what students should know and be able to do upon graduation from high school.
Many K-12 school systems have embraced a Portrait of a Graduate model, and these visions can be inspiring. What's often missing, though, is how these core competencies should be integrated in the curriculum, in the teaching method and in the interactions among the teacher, learner and classroom lessons.
In its work with innovative school systems over the last decade, Digital Promise has been developing methods and materials needed to bring these visions into 21st century learning pathways, or systemwide learning progressions, for every student, at every grade level, in every subject. Accomplishing this requires meaningful teacher development and support across the K-12 and postsecondary levels, which can help educators navigate the demands of integrating new learning experiences into already adopted curricula in core subject areas.
This design process relies on three distinct but interrelated objectives for district leaders:
Identify what's needed to create genuinely innovative learning experiences for students and families, as well as the necessary digital tools and strategies for teachers to build them.
Coordinate with educators in the district so that lesson plans and curricula across multiple subjects build on the same core set of powerful learning skills.
Design and implement evaluation tools to create a feedback loop that allows for continuous improvement and nurtures personalized learning that addresses the needs of each and every child. This will ensure that all students are offered more equitable educational opportunities.
Redefining success for students requires coordinated efforts, from the classroom to the school to the community and greater society. It is critical to develop and articulate a rigorous, comprehensive strategy that includes designing classrooms that build on students' learning and mastery of core competencies, and in turn directly influence school design. With agility and perseverance, a mutually reinforcing flow presents the most effective path to drive impact and transformation.
Those who are leading a design process in a school or district can consider the following phases:
Foundation. Gather a leadership team consisting of diverse stakeholders (e.g., central office leaders, teachers, building administrators, curriculum specialists) to head up the work. The leadership team clarifies the vision and builds on existing initiatives to provide a strong foundation for integrating core competencies.
Pathway. The leadership team works closely with a design team of teachers, which analyzes standards and curricula to identify where certain competencies can be embedded into core disciplinary learning (e.g., math, English Language Arts, science, social studies).
Journey. For each integration point identified, design team teachers develop a lesson or unit plan that builds students' skills and offers resources to support teachers.
Key changes along the continuum begin at the classroom level, focusing on deeply integrating Skills for Innovation competencies into learning pathways. The core tenets of an education system rooted in powerful learning skills requires a process for innovation that is inclusive and representative of all communities, particularly those that have been historically excluded.
By considering these necessary changes both vertically and horizontally — at the classroom, school, district and postsecondary levels — all students can leave school, in the words of Sir Michael Barber, "ready to continue to learn and adapt, ready to take responsibility for their own future learning and careers, ready to innovate with and for others."
Jean-Claude Brizard is president and CEO of Digital Promise. Michael A. Campbell is global head of education at Intel Corp. Cigdem Ertem is global director for public sector and education sales at Intel.
Get stories like these delivered straight to your inbox. Sign up for The 74 Newsletter