As They Already Do in Florida, More Families Are Going to Embrace School Choice, Personalized Instruction Post-Pandemic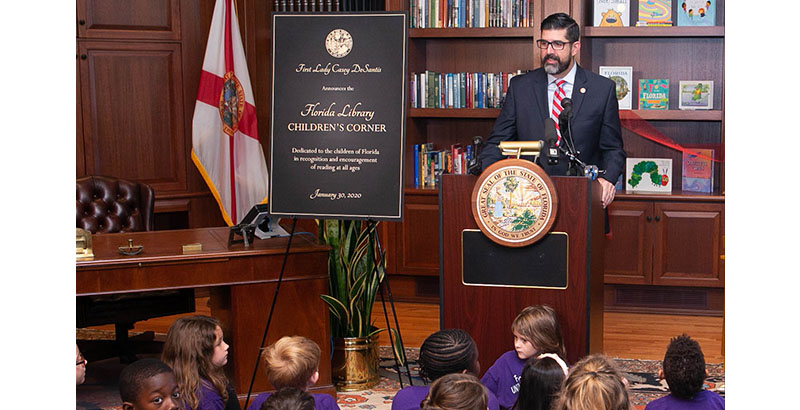 Each year, my wife and three youngest children leave our home in Miami for a few months while I tend to my part-time job hundreds of miles away. It is a job that I truly love, letting me use my experience as a public school teacher and assistant principal.
This year, just like so many before, we came back to Miami in March after my work was complete and our children immediately returned to their normal education routine.
But our "normal" came as the rest of the nation and the world were adjusting to the COVID-19 threat. For most families, there was no "normal," and there won't be for some time.
My part-time job is as a state senator. For nearly a decade, I have traveled to Tallahassee for our annual two-month legislative session.
As a parent, educator and lawmaker, I have had the wonderful opportunity to see K-12 education from virtually every angle.
When we emerge from this stressful time in our lives, I know that our education system will evolve and grow to truly become student-centered.
I have been an advocate for so-called education reform. I have pushed for expanded school choice for students and revamping our system so student performance dictates their path, not an archaic 180-day schedule.
My passion comes from my own experience.
I was a product of public schools in Hialeah, Florida. When I was only 21, I returned to Hialeah to teach world history, government and economics, honors social studies and other courses.
When I was 26, I became an assistant principal. It was eye-opening. As a teacher I knew what happened within the four walls of a classroom. As an administrator I had to be aware of all the mechanics and details that are required for operating a school.
During that time, I became acutely aware of the systemic barriers that were inevitable in a 19th century education model straining to fill 21st century needs. Despite the efforts of teachers and administrators, this archaic model viewed students as a collective group rather than individual students with unique strengths and needs.
For too long, this model was the only game in town. There was no competition, therefore no need to ensure the quality of the product.
The schools I taught at had a diverse community, including many students coming from low-income homes with parents who had just immigrated to the country.
I saw how much faith and trust these students and families were investing in this school. It was painful to realize that the system was likely to fail them by treating all students as one collective group.
I have three school-age students who are 7, 6 and 4. They have each been able to blend their education with public charter schools, private schools and virtual school.
So when we returned from Tallahassee this year, they didn't miss a beat. The only change was that they were excited to see their friends that they would usually see in person in the Zoom classroom instead.
For years, I have championed Florida Virtual School (FLVS), which has been an educational lifeline for so many students in Florida and around the country this year.
FLVS was the first statewide virtual school, and since its creation in 1996, it has grown to serve more than 215,000 students.
When the pandemic began shutting down schools around the country, we quickly added more capacity for FLVS. As a result, we can serve more than 2.7 million students from around the world. To ensure that their students could keep learning in their large and rural state, Alaska officials in March contracted with FLVS to provide classes to their students.
In Florida, it has become second nature for us to push for a more diverse and personalized education system. Parents and students now expect that. Florida has the nation's largest school choice opportunities, with more than 40 percent of students attending a school other than the one they were geographically assigned.
Florida is also a leader in competency-based learning, which allows students to advance as they learn rather than meeting an arbitrary calendar of expectations.
These are not abstract concepts. They are truly changing the way millions of students learn in Florida. As I watch my children adapt quickly and adeptly to this blended way of learning, I believe we will see even more families choosing this path. You will have quite a few parents saying, "Wait a minute. This works. And if I can work from home and this works, then we all will be more successful."
The most important thing right now, of course, is keeping our children and families safe. But we will emerge from this challenge with a fresh view of how many ways there are for our students to learn and prepare for success in school and in life.
Florida Sen. Manny Diaz Jr. is chairman of the Senate Education Committee and a former teacher and assistant principal in his home state.
Support The 74's year-end campaign. Make a tax-exempt donation now.