Rep. Manny Diaz Jr.: Special Needs Students, Bullying Victims & Struggling Readers to Get the Help They Need Under Florida's New Education Law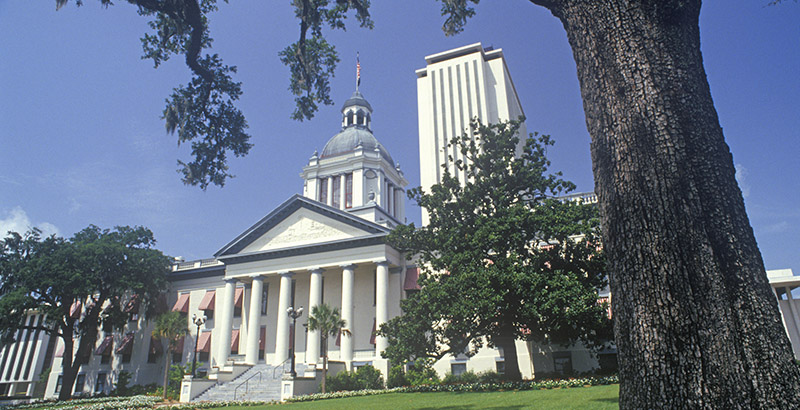 Last week, my colleagues and I in the Florida Legislature passed a comprehensive K-12 education bill that focuses on helping our state's most vulnerable and at-risk students gain access to a quality education. On Sunday, Gov. Rick Scott quickly signed House Bill 7055 into law.
Students with special needs, students who have been bullied, and struggling readers are just a few of the types of young learners who will be helped by this legislation. Behind each aspect of the bill, there are real Floridians whose lives will be drastically improved.
Real people like Candace from Pembroke Pines.
Candace reached out to her legislator with an urgent plea: to increase funding for the Gardiner Scholarship, which reimburses parents of children with special needs for specific services and resources including therapy, tutoring, and private school tuition. Although her son's application was approved, the funding had run out. Candace's son is now one of the 1,300 students on the program's waiting list.
Far too many families must choose between paying for services for their child and putting food on the table. That's why parents in my district use words like "lifesaving" and "godsend" when describing this program. To help them, HB 7055 opens a new funding source for the program in the 2019–20 school year and every year after that. In addition, our legislative budget includes a $25 million increase to the program, which would allow at least 2,300 students with special needs to receive scholarships.
The new law also has a direct impact on classroom success by giving high-performing principals greater autonomy and flexibility over their schools.
In Florida, when a public school continues to underperform, our state dedicates additional funding and resources to improve academic success. School districts are required to place a highly effective principal at the school to change the culture and right the ship. However, these principals are often hamstrung by bureaucracy. The Principal Autonomy Program, which is expanded in HB 7055, gives principals the authority and flexibility to immediately improve academic outcomes.
Principals like Latosha Williams of Mary M. Bethune Elementary School in Broward County joined the program to gain greater control over where they can dedicate resources, which can have a tremendous impact on students. In just one year, Williams moved her school up two letter grades and has increased student learning gains in English Language Arts, mathematics, and science.
Students like seventh-grader Hannah Waibel of Arcadia will also benefit from this legislation because it creates a first-in-the-nation K-12 scholarship program for students who have been subjected to bullying or harassment. In 2016, more than 47,000 of Florida's public school students reported being battered, bullied, harassed, assaulted, or attacked. Through the Hope Scholarship program, students have the option to choose another public school or attend a private school that meets their needs.
While many aspects of the new law contain immediate improvements to our education system, one piece will improve the foundation for all learning success — reading.
Students from across Florida who struggle to read on grade level can now receive extra help from a certified source their parents choose. Through HB 7055, parents of struggling readers can use a reading scholarship account to reimburse them for expenses to get their child extra reading intervention, in addition to what they are already receiving at school. This is the nation's first reading scholarship account program and empowers parents of students in grades 3 to 5 to help their children become lifelong readers.
I am proud to have championed this bill to unlock endless opportunities for the Florida students and families who need it most.
Manny Diaz Jr. is a member of the Florida House of Representatives from District 103, which includes parts of Broward and Miami-Dade counties.
Support The 74's year-end campaign. Make a tax-exempt donation now.