As the Pandemic Continues to Roar Through Texas, Museums Double Down on Connecting Kids to Science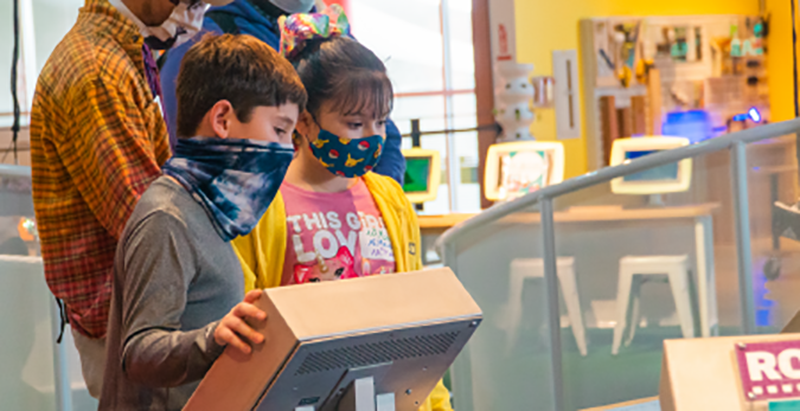 Support The 74's year-end campaign. Make a tax-exempt donation now.
After 18 grueling months of closures and pandemic protocols, the Perot Museum of Nature and Science in Dallas had begun to see signs of visitors coming back, bringing their kids in for hands-on science experiences and schools planning field trips.
"We're definitely seeing pent up demand," said Perot Museum CEO Dr. Linda Silver.
Schools are feeling the pressure, she said. Fifth grade science scores dropped precipitously last year. Not only was science on the back burner as schools doubled down to salvage reading and math, what science instruction did happen lacked stickiness.
"Science is best taught in a hands-on, experimental, participatory way," Silver said. That simply couldn't happen with half the class in remote learning, as was the case in many schools.
Teachers will be under immense pressure to help kids gain ground, and fast. With that in mind, Texas museums are presenting themselves as assets for classroom teachers by offering lesson plans and guides to help visiting classes make the most of exhibits. But with the pandemic and the more contagious Delta variant as unpredictable as ever, museums are also providing videos and other tools when field trips aren't possible.
However they can, museum officials plan to continue promoting curiosity—an attribute they say will help kids make the most of classroom STEM instruction.
At The DoSeum, a children's art and science museum in San Antonio, vice president of education Dr. Richard Kissel and his team are preparing a series of lesson plans based on the Texas curriculum standards.
The online lesson plans help teachers prepare for upcoming field trips, so the various exhibits can be used as, essentially, lab equipment designed to efficiently teach concepts, but also to enhance curiosity and wonder that will propel further learning.
Even as news broke of the Delta variant, Silver and her colleagues remained committed to getting kids' hands onto STEM experiences this year. Unlike the chaotic cancellations and unknowns of spring 2020, Silver said, the museum has contingency plans ready to go, and they are good ones.
In fact, some of the tools they developed specifically for the pandemic will continue no matter what Delta has in store. "We're planning for multiple scenarios," she said.
If schools don't conduct field trips this year, the Perot Museum will still reach around 300,000 students through its outreach programs. Hands-on STEM projects often require more materials and staff than low-cost afterschool programs can afford, so the museum sends TECH Trucks (Tinker, Engineer, Create, and Hack) to providers around the Dallas area. During the pandemic the TECH Trucks also distributed Wonderkits, take-home boxes with projects and experiments the kids could do at home.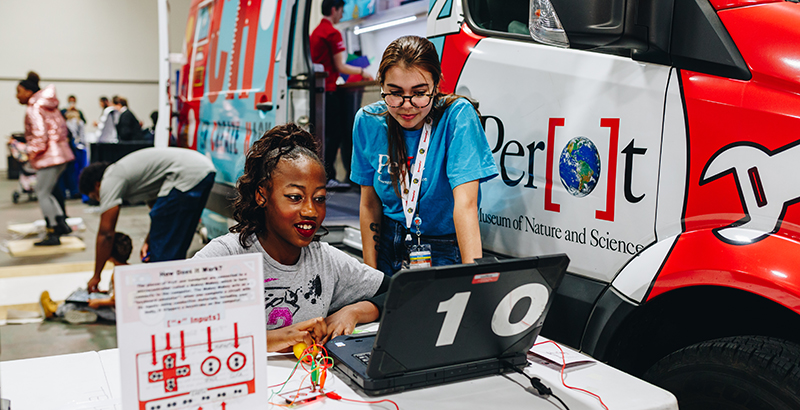 It's okay if some science education happens outside the classroom, Silver said. That's been the case since long before the pandemic. She cited several studies on the role of informal education in giving kids the kind of positive science experience that leads to a lifelong love, even a career, in STEM fields. Elementary school seems to be the prime time for those experiences, Harvard researcher Philip Sadler found.
Of course, this begs the question of equity, and who does and does not have access to these informal positive experiences, especially if field trips go away again.
With reduced capacity and safety protocols, the Perot Museum plans to stay open for now, and even if field trips cannot happen safely, family visits have been operating safely since last summer.
The Perot Museum wants more families to take advantage of the experience, especially those who might not see themselves as the museum's target audience.
Working with 16 community partners like the North Texas Food Bank and neighborhood groups, the museum has given free memberships to 5,000 Dallas-area families. The partners usually organize the first group trip to the Perot Museum, and Silver said, many come back again, and bring their kids.
That first trip is key, she explained, because it breaks down the non-financial barriers around culture and education level that might be keeping families away.
Right now participants in the community partner program make up about 10 percent of the museum's daily attendance, along with those who qualify for $1 admission anyone who can show proof that they are enrolled in a public assistance program.
Whether or not informal visits and field trips can happen during the surge in Delta variant cases, Texas students are learning in person, and museums are prepared to help teachers cultivate curiosity and wonder in the classroom.
The Perot Museum has produced a bilingual science show, the Whynauts. Each episode covers topics required by Texas curriculum standards for a given grade range, and is available for free on the museum's website. So far the program has around 60,000 subscribers.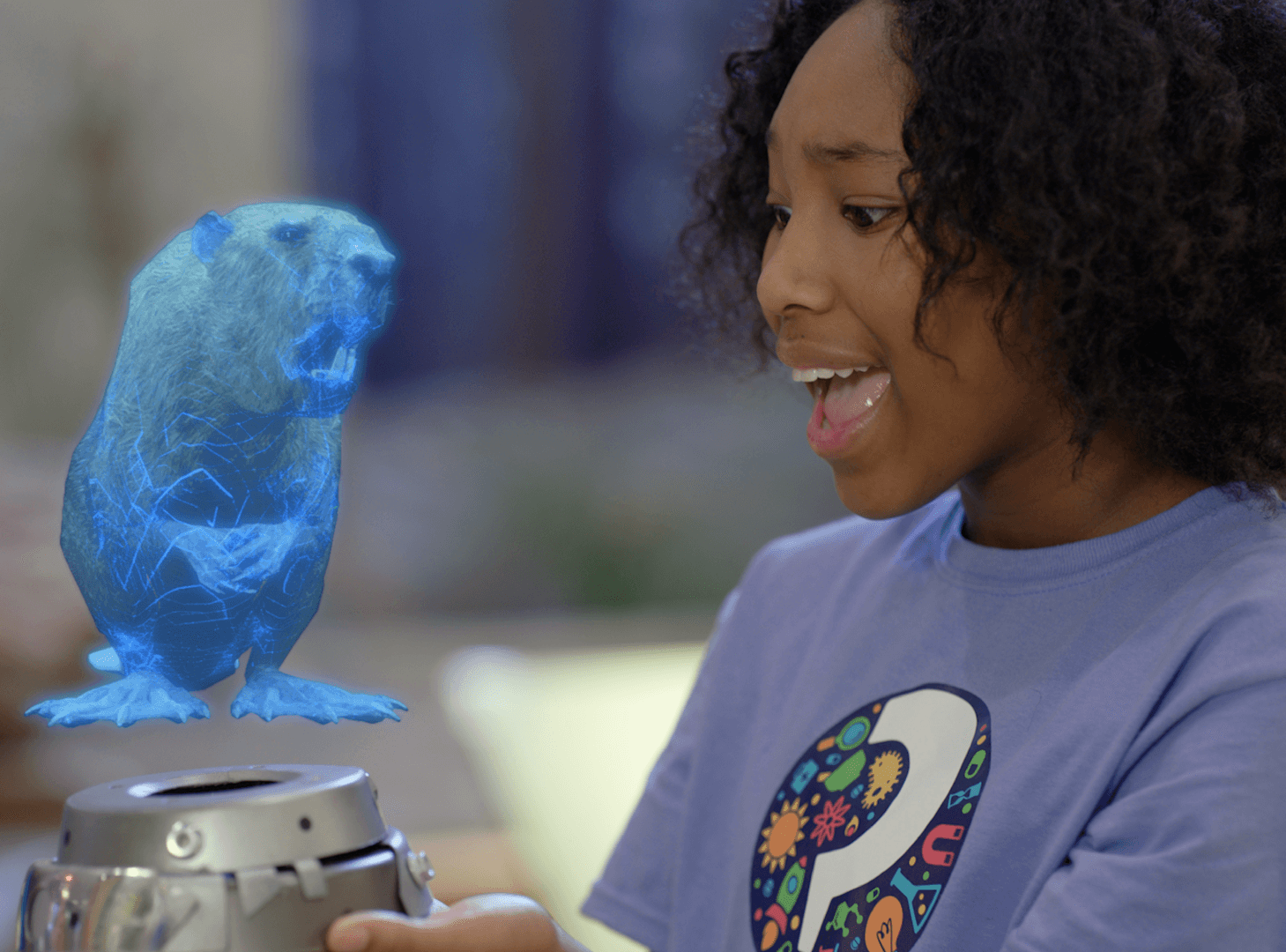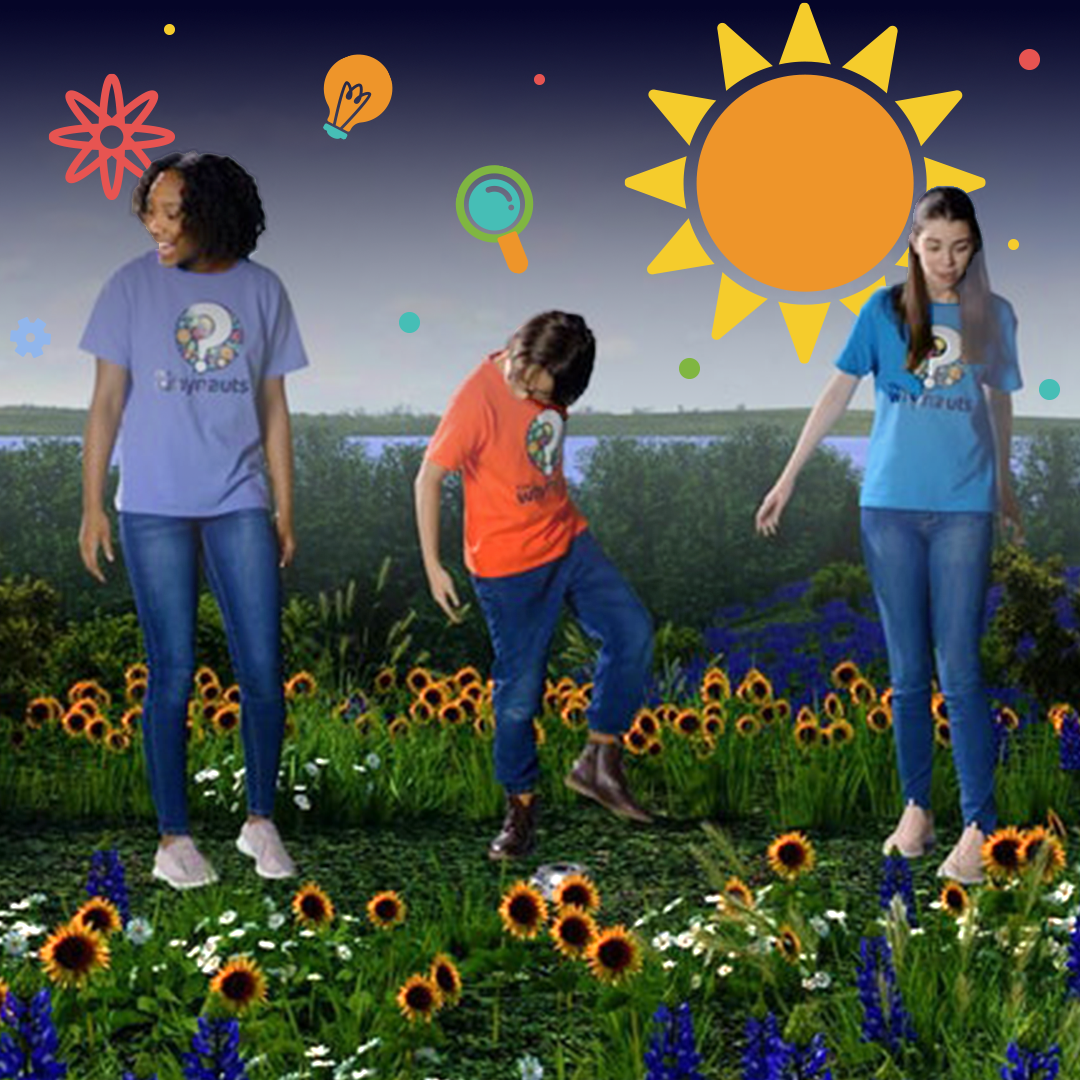 Silver said, and the museum is offering it to schools across the state. Even though a show is not necessarily hands-on, the Whynauts episodes create whimsical narratives with real world uses for things kids will learn in the classroom.
Since it opened in 2015, The DoSeum has provided professional learning opportunities for teachers to cultivate curiosity and excitement in their classrooms. In addition to numerous single day programs, this year The DoSeum joined with several other local museums to form the Museo Institute, where 40 teachers per year will learn the various tools and techniques used in informal learning environments.
The teachers learn not only how to make the most of a field trip, but also how to translate the methods back to the classroom.
With a "slight flip" in how it's taught, Kissel said, so much is possible in STEM education.
"If you don't have (curiosity and wonder) you're not going to get as far as you'd like," Kissel said. It can be difficult, he knows, because the content and history of science — definitions, names of scientists, etc. — is only the beginning.
Even more critical is the ongoing process of understanding, he said. The more interested students are, the more of that content they will appreciate and absorb.
Even though these open-ended, inquiry based experiences are important, Kissel said, teachers need not feel the same pressure they feel with regard to getting grade-level content in front of kids. Kids aren't "falling behind" in wonder and curiosity. In his experience as a researcher and educator, he said, "Scientists are simply those kids who never stopped asking, 'why?'"
The scientific process can come alive for any kid at any time, he said, and museums will be there to light the fire.
Support The 74's year-end campaign. Make a tax-exempt donation now.