Analysis: Time to Reimagine State Data Systems So Kids & Families Can Get Services They Need, from Early Childhood to K-12, Postsecondary, the Workforce and Beyond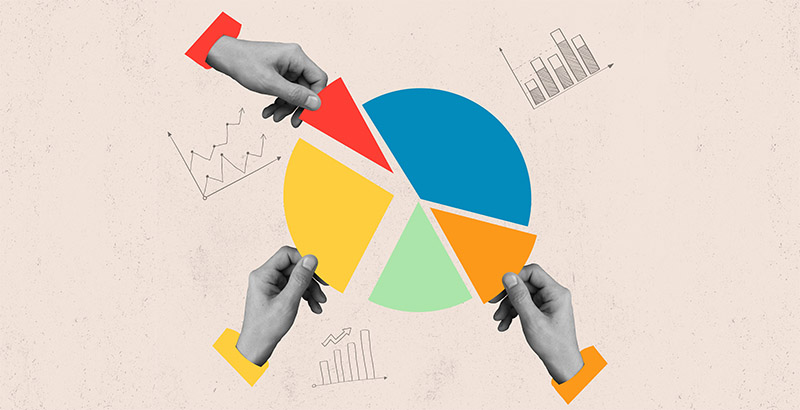 Get stories like these delivered straight to your inbox. Sign up for The 74 Newsletter
The pandemic continues to expose the existing inequalities, inefficiencies and siloed nature of the country's child care, education and workforce systems. Frontline workers lacked a way to identify child care options. High school students studying virtually lacked information about postsecondary opportunities. Workers who lost their jobs didn't know where to turn to look for other employment options or for a return route to education. Families in need of food, housing or other assistance had to navigate separate systems for each type of support.
These barriers blocked individuals and families from accessing the very services they needed to survive and thrive during the pandemic. This is because state systems that securely bring together data from across the early childhood, K-12, postsecondary and workforce sectors should be the connective thread among agencies — but are not up to the task. As a result, community members as well as state and local leaders are left flying blind.
To not only meet the moment but to look beyond, state data systems (and leaders!) urgently need big, bold change — not merely tinkering around the edges. That's why the Data Quality Campaign is launching the Data Champions Collaborative, an expansive effort to develop a bold new vision to make these P-20W systems robust, well-funded, responsive to community and policymaker needs, and built to adapt as information needs change.
To accomplish this, DQC has partnered with Results for America and the Data Foundation; together, our organizations will lead a conversation across the field, among national organizations representing students, parents, teachers, state leaders and philanthropy to clearly lay out what users need. We will develop this vision collaboratively, share it publicly and use it to inform conversations around the country. The goal is to send a clear signal to federal policy leaders — those with the power and funds to aid states in rethinking P-20W data systems — that it's time to act and support this work.
Current systems were designed to serve researchers and policymakers with aggregate data, and they do that fairly well. But that was the vision a decade ago; it's time to evolve. Not only have the needs of everyone from students to policymakers changed, so has the technology available to meet those needs. State data systems must follow suit, offering more timely and properly protected data that serves communities and individuals as well as policymakers and researchers.
For example, parents should have access to information to help them choose the best early learning environment for their child. Students should know that their K-12 schools are providing them with the education and skills they need to pursue postsecondary opportunities or go straight into the workforce and succeed. Adults who are retraining after a job loss or career change should have access to cost and outcomes data, enabling them to identify a program that fits their needs.
When federal leaders commit to supporting state data efforts by providing investments, removing unnecessary barriers to innovation and incentivizing change through policies and regulations, it can kickstart innovation and change. For example, since 2005, the federal Statewide Longitudinal Data Systems Grant Program has helped nearly every state build, improve and use their education data systems. The American Recovery and Reinvestment Act of 2009 provided funding and policy incentives through Race to the Top and other programs, challenging states to think differently about how they could build out and use data systems in support of teaching and learning. These federal investments made it possible for states to track and calculate important measures of student success, including growth data, graduation rates and postsecondary enrollment. Federal leaders must step in now, as they did then, and support state efforts to rethink how they use data to support communities and solve today's complex problems.
Fortunately, the current administration seems to understand the value of data in supporting communities and solving today's complex problem. Some of President Joe Biden's first executive orders were focused on data and equity. In his State of the Union address and subsequent Fiscal Year '23 budget, he laid out several education proposals — on apprenticeships, career-connected high schools, and postsecondary retention and completion — that can be done well and equitably only through the use of improved state P-20W data systems.
And there's evidence that states are ready to think differently about their data systems. California, which had been behind other states, is putting Californians first by designing and building a robust mechanism that will enable state leaders to produce timely education and workforce data and innovative tools for individuals and communities.
When a data system meets users' needs, the difference can be life changing. Idaho's data system, for example, identifies graduating high school seniors and admits them to some or all of the state's public colleges and universities, automatically sending the students a letter of admission and encouraging them to enroll. This direct college admission program is the first in the nation, and it's already showing early success in raising college enrollment, increasing first-time undergraduate enrollments by over 8% and in-state student enrollment by almost 12% for 2017-18. The program works with data that state systems already have and simply uses it in innovative ways to make a difference in students' lives.
Other states can and should follow this lead, but they need support to make it happen. Without focus from federal leaders, states will be left to tinker around the edges as state budgets and priorities ebb and flow. States need support to implement the kind of real change that comes when federal leaders get involved and provide a boost — incentivizing immediate action and supporting bold steps to create data systems that work for users today.
The Data Champions Collaborative will set the table for a conversation about how every state can make this a reality, transforming their approach to their P-20W data systems and putting users first. The moment for this pressing change is now, and leaders from across the field must raise their voices and uphold a vision of reimagining data systems that work for everyone. The data moment has arrived; won't you join us?
Jennifer Bell-Ellwanger is president and CEO of the Data Quality Campaign.
Get stories like these delivered straight to your inbox. Sign up for The 74 Newsletter