Analysis: New Data Show Newark's Educators Are Driving Learning Gains That Outpace New Jersey's Best-in-the-Nation Schools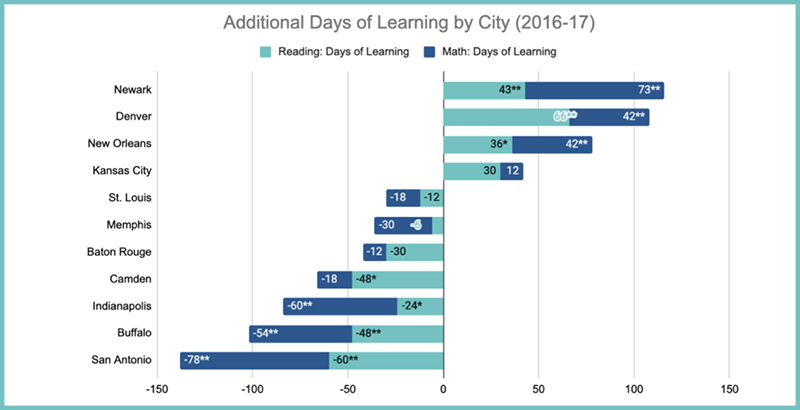 This analysis originally appeared at NJ Education Report
Just several weeks after New Jersey earned a spot at the top of national rankings for public education, a new Stanford University study shows that Newark students are posting learning gains that outpace the state's best-in-the-nation public school system, and almost any other city they've studied to-date.
The study, by a team of independent researchers at Stanford's Center for Research on Education Outcomes (CREDO), compared student learning growth at Newark's district, charter and magnet schools to the New Jersey statewide average, and found that Newark's mix of public schools collectively boosted student learning at a pace that was "significantly" faster than the New Jersey average in reading in all three years studied, and one year in math (all years showed positive student learning gains).
"This study is proof positive that Newark has been on the right track for improving educational opportunity for children over the last decade," said Kyle Rosenkrans, the Executive Director of the New Jersey Children's Foundation, a Newark-based non-profit dedicated to promoting a fact-based discussion about public education in the city.
"The city has a winning mix of improving district schools, growing charter schools, and selective-admission magnet high schools that, together, are helping students reach their greatest potential," Rosenkrans added.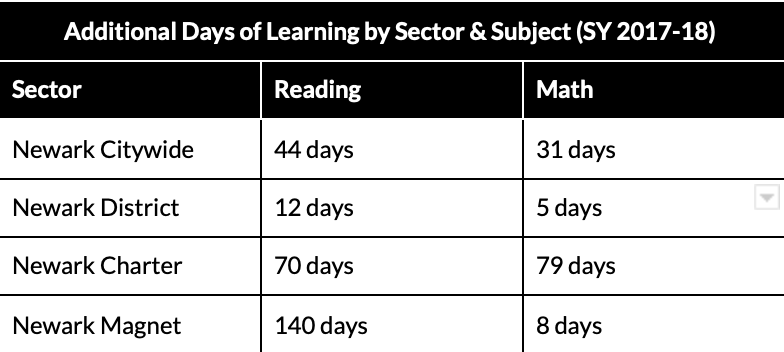 Newark's citywide results are also significant in that they were higher than nearly all of the 10 other cities studied by CREDO's team in a recent round of reports (compiled by NJCF):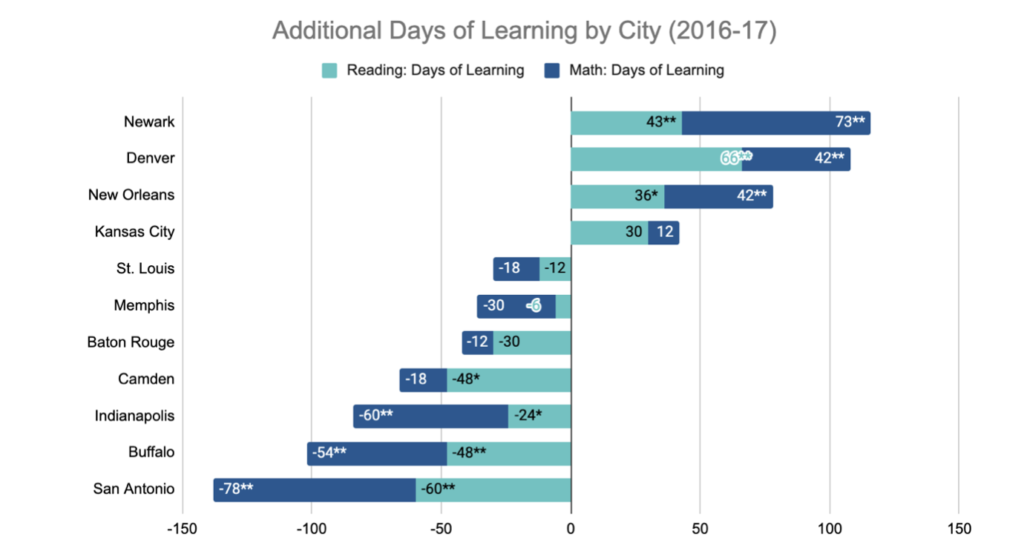 The city's public charter school sector–expected to reach near 40% of the student population next school year–also performed exceptionally well, better than nearly any other sector in any city studied. Newark's magnet and district schools also posted strong comparative results. Also notable is the performance of Camden, NJ's Renaissance Schools, which are affiliated with many of the same non-profit organizations that support charters in Newark (KIPP NJ and Uncommon Schools).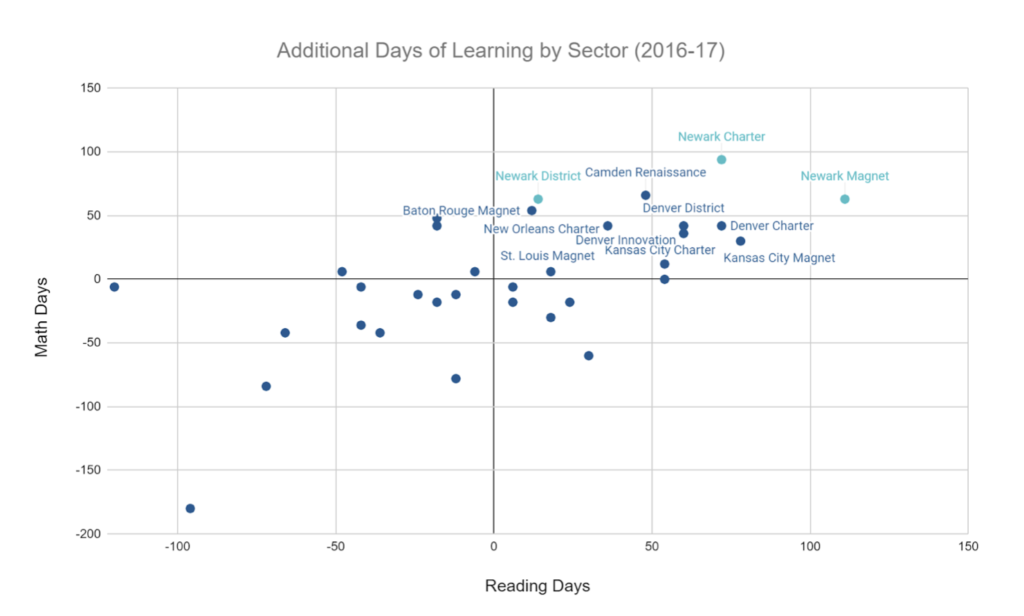 Measures of student growth such as those in the CREDO study are seen by many as a fairer method of comparison for school performance because it measures the amount of learning that children experience in a given school year, regardless of their starting point, and even if they don't score high enough to be deemed proficient on state tests. The study then compares that growth to the growth demonstrated by all New Jersey students–a high benchmark in a state deemed #1 in public education.
CREDO's latest Newark study comes at a time when the state has returned control of the district school system to Newark's elected Board of Education, a new Superintendent is pursuing a district improvement strategy, and the city's charter school sector continues its growth to meet increasing demand–all amidst a growing student population in Newark. It is the fourth study published in the last two years documenting the city's historic improvements in student learning. Past studies include:
Support The 74's year-end campaign. Make a tax-exempt donation now.