Analysis: Michigan Teachers Union & Its Health Insurance Trust Raked In at Least $11 Million in Small Business Bailout Money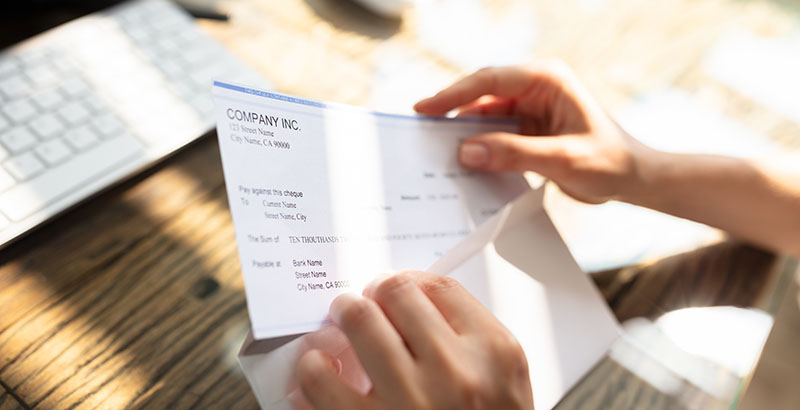 Mike Antonucci's Union Report appears most Wednesdays; see the full archive.
When I wrote that the National Education Association and its state affiliates were big business, I got it only half-right. It turns out they are small business, too.
Under public pressure, the federal government released a partial list of fund recipients from the Paycheck Protection Program, a project created as part of a package of economic relief for businesses suffering under COVID-19 shutdowns. Managed by the Small Business Administration, the program is "designed to provide a direct incentive for small businesses to keep their workers on the payroll." If the money is used for that purpose, the low-interest loan will be forgiven.
The definition of "small business" turned out to be an expansive one. It didn't take reporters long to discover that 16 billionaires received the loans, as well as the Catholic Church and, even worse, charter schools.
It's this last group that led to breathless stories in The New York Times and The Washington Post, but both newspapers failed to notice that another group also took advantage of government largesse: labor unions.
Unions and their subsidiaries on the government's list received a minimum of $26 million and may have gotten as much as $51 million. By far the largest recipients among those unions were the Michigan Education Association and the health insurance subsidiary it created, the Michigan Education Special Services Association. They received a combined minimum of $11.4 million.
The union received $49 million in dues money in 2019 and held almost $21 million in marketable securities, along with tens of millions more in fixed assets, such as the seven buildings it owns. It has 285 employees, at least 95 of whom receive six-figure salaries. It receives more than $4.7 million a year from NEA to help pay those salaries.
Despite those revenues, the Michigan union does have severe financial problems. Back in 2017, I named it one of NEA's "five financially shakiest states." The union's net assets stand at negative $104 million, mainly due to a staff pension liability of about $82 million.
If sending millions in small business loans to the Michigan Education Association is questionable, sending at least $5 million to the Michigan Education Special Services Association is outrageous. The association is a third-party affiliate of the union, providing health insurance coverage to members. Since the union negotiates with school districts regarding health care providers, it should come as no surprise that it routinely demands coverage from the association in contract negotiations.
The association handled almost $600 million in revenues in 2018, but most of that was paid out in insurance claims and benefits. Nevertheless, it ran a surplus of more than $58.5 million in 2018 and had net assets of nearly $450 million. It employed 59 people who make more than $100,000.
Four union executives sit on the association's board. The union netted more than $13 million from its dealings with the association in 2019.
Neither organization can be considered a small business by any stretch of the imagination. Nor were they under any immediate pressure to lay off employees. At any rate, layoffs would have to be negotiated with their respective staff unions, who would have laughed them off the bargaining table.
Other unions on the Paycheck Protection Program list are mostly in the industrial trades, dockworkers, teamsters and laborers. The Screen Actors Guild accepted money, along with AFSCME's Maryland Public Employees Council and the Pennsylvania AFL-CIO. The list also included a handful of police unions.
When the government starts throwing a couple of trillion dollars in the street, we shouldn't be surprised when all sorts of people stop to pick it up. When the COVID-19 crisis is behind us, prepare to be horrified at where that money went … if we can ever trace it all.
Get stories like these delivered straight to your inbox. Sign up for The 74 Newsletter