Antonucci: From Teacher Pay to School Budgets, Ed Policy Is Often Based on Public Perception. But How Much Do People Really Know?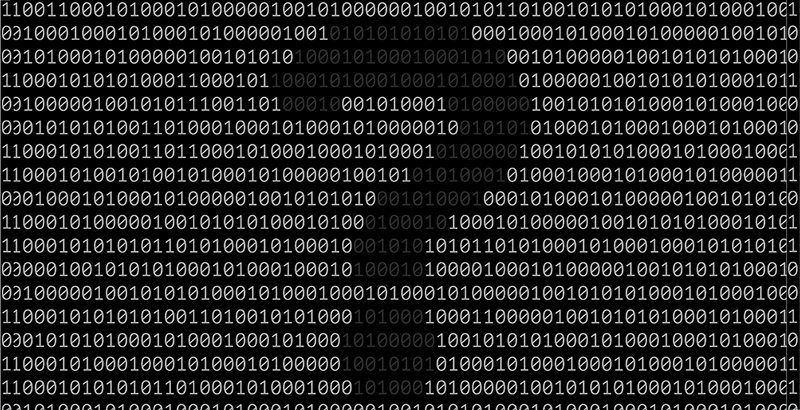 Support The 74's year-end campaign. Make a tax-exempt donation now.
Mike Antonucci's Union Report appears most Wednesdays; see the full archive.
Teachers are underpaid.
We don't spend enough on public schools.
Teachers are retiring and leaving the profession in droves due to the COVID-19 pandemic.
Approval of labor unions is at an all-time high.
These and other commonly held beliefs are part of the conventional wisdom of American public life. If you don't think so, experiment by arguing the opposite on social media. But that's not what I want to do here.
The question isn't whether any of these statements is right or wrong, but what people actually know about those issues.
Americans are continually polled on all sorts of matters, but rarely are they asked to demonstrate their knowledge of the topic upon which they are being asked their opinion. On the occasions when it happens, we learn something important about how new knowledge sways opinions.
Like many organizations and media outlets, Education Next conducts an annual survey of public opinion on school-related issues. Unlike most organizations and media outlets, the publication includes one unique and laudable twist to a couple of questions.
On queries regarding teacher salaries and school spending in its 2021 survey, respondents were split into two equally sized, randomly selected groups. One half was told the current levels of teacher pay and school spending in their area; the other was not.
Fifty-seven percent of the uninformed group wanted increased school spending, and 67 percent wanted higher teacher salaries.
Support in the informed group was 39 percent and 53 percent, respectively.
In previous years, Education Next has used this respondent split on questions about charter schools and the No Child Left Behind Act, discovering each time that some people hold strong opinions on things about which they admit knowing very little.
The question of what we actually know has arisen regarding school reopening policies and staff vaccinations. Teachers union representatives have repeatedly stated that somewhere in the vicinity of 90 percent of their members are vaccinated.
This claim is based on self-reported surveys they have done, but when the Rand Corp. asked 292 school district leaders about staff vaccination status, only 4 percent were requiring disclosure, and 28 percent were collecting no information at all.
The National Education Association commissioned a survey of its members at the end of August and disclosed that 87 percent were vaccinated. But a previous survey the union conducted, in May, revealed that 86 percent were vaccinated. Have so few been inoculated in the last three months, or should we doubt either or both of those numbers?
A question on the recent NEA member survey leans into the dilemma of perception versus knowledge by asking, "Since the pandemic started, do you think you have seen more educators retiring or leaving education than before the pandemic?" Seventy-nine percent said yes.
This response tends to support the union's message that teachers are quitting the profession, further exacerbating a national shortage. But we don't have to ask NEA members what they think they have seen. We have statistics.
The federal Bureau of Labor Statistics collects job turnover data every month. For state and local education jobs for the 15-month period from January 2019 through March 2020, the average monthly "other separations" rate, which is mostly retirements, was 0.2 percent. For the 15-month period from April 2020 through July 2021, it was 0.3 percent. The rate for May, June and July 2021 was 0.1 percent.
The average monthly quit rates for the same periods were 0.9 percent and 1 percent, respectively. The rates for May, June and July 2021 were 0.7, 0.3 and 0.5 percent, respectively.
The latest NEA survey tells us that 37 percent of respondents say they are more likely than they were before the pandemic to leave the profession or retire. But the actual numbers after 15 months don't support that alarming claim.
Finally, every Labor Day, the Gallup organization conducts a public opinion poll on labor unions. Except for one year, a majority of Americans expressed approval of labor unions every year they've been polled since 1937. This year, approval hit 65 percent, the highest since 1965.
A dive into Gallup's demographic data reveals that of the people who approve of labor unions, only 10 percent actually belong to one. Among subgroups, the greatest amount of support (77 percent) came from those in the 18-to-34 age bracket. Only 5 percent of those young supportive respondents belong to a union. Half of the union members who responded to Gallup were 55 or older.
Obviously, you don't have to belong to a union to support unions. But the Gallup survey suggests that public opinion of unions is not based on personal experience or knowledge of them.
The problem for policymakers is that they have to address both reality and perception. Balancing the two isn't easy and might even be mutually exclusive. You can develop a school reopening policy based on the assumption that 90 percent of teachers are vaccinated, but if only 65 percent are inoculated, you might have to make some serious adjustments.
On the other hand, if you set school budgets based on the assumption that people know what you're already spending, you may find yourself at political odds with the uninformed. Many will find it more expedient to just go along with public perception rather than take on the thankless task of setting the record straight.
It's no secret that both the informed and the uninformed vote. It's a rare, and likely unsuccessful, politician who will seek the approval of the former and disregard the latter. Usually, it's the other way around. That's how we get the policies we get.
Support The 74's year-end campaign. Make a tax-exempt donation now.