An Open Letter to Parents From a National Teacher of the Year on Tips for Remote Learning and How to Support Your School Community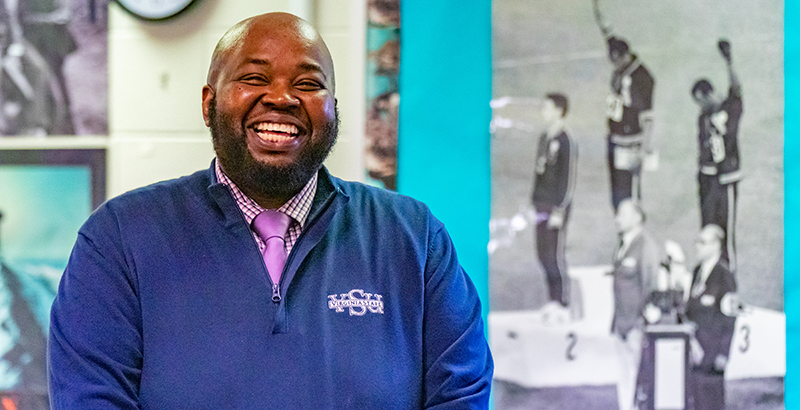 Dear Parents/Guardians,
I know that, amid all the uncertainty and fear right now, it's overwhelming to suddenly take over as your children's teacher. Don't worry — they're going to learn just fine with you in charge. But we could all use a little extra help at the moment, so here are some tips to help you get through the next few months while the education system adjusts.
The first thing I want to tell you is to stop what you are doing, find a quiet moment and take three slow, deep breaths. Remind yourself that although we are experiencing perhaps the greatest challenge since World War II, everything is going to work out. It's easy to get overwhelmed with panic, frustration and anxiety, but you have to maintain a level of calm and certainty for your child.
I know there is nothing more important to you than the future of your children, and the uncertainty about their educational future is at the forefront of your concerns as we all deal with a world that has been transformed before our very eyes.
Be patient with school officials during this period. Uncertainty is one of the most frustrating things in life. School officials are working diligently to ensure that kids are protected. Decisions about graduation, grade promotion and recovering lost class time should not be made hastily. Decisions concerning the future of children should be carefully thought out and planned. Equitable decisions take time. If you are the parent of a high school senior, contact your state department of education or school district to understand how the closure of schools affects his or her graduation status.
Next, attempt to supplement the learning gap that your children will experience because school is not in session. Reach out to your school to take advantage of educational resources. School officials and teachers are working diligently to ensure that these resources are available to all students, whether it be offering online learning or supplying resource packets to those who lack access to digital learning capabilities.
As you supplement your child's learning online, internet safety should be your No. 1 priority. Always monitor online learning with your children because you want to protect them from the many dangers that exist on the internet. Be meticulous when using online resources that have not been vetted by experienced teachers. Some lessons may contain techniques and strategies that can be harmful to the long-term growth and development of your child's education. Reach out to your child's teacher before using an unvetted online resource for learning.
Please remember that social-emotional growth is just as important as academic growth. You should seek to maintain normal daily routines, but don't feel ashamed or stressed out if you can't. There is nothing normal about what we are experiencing at the moment. It is OK to take time to adjust. Our high school kids are worried about their futures, while our middle and elementary school kids are scared of the unknown. Consider taking time to practice some meditation, yoga or mindfulness techniques as a way to help your child regulate any anxiety.
Lastly, model the behavior you want your children to emulate. Read daily with and to your children to emphasize the importance of literacy. Participate in learning activities provided by schools. Watch and discuss age-appropriate movies and documentaries. You are your child's first and most important teacher. No one knows and understands their fears, learning styles, hopes and dreams better than you. Use this moment to expand your mind and strengthen your education and faith as a family.
Love, empathy and compassion will get us through this pandemic. I know that millions of teachers are worried about their students. Consider sending your child's teacher an email or making a phone call. Give your children an extra hug at night and tell them it is from their teachers. Let teachers know that we miss them as much as they miss us.
We can't wait to see you when school opens.
Rodney Robinson is the 2019 National Teacher of the Year. He is a 20-year veteran educator in Richmond, Virginia, and currently teaches at Virgie Binford Education Center, a school for grades 6-12 inside the Richmond Juvenile Jail. He has spent the past year traveling the country and advocating for economic and cultural equity in our schools. Robinson is also committed to ending the school-to-prison pipeline.
Support The 74's year-end campaign. Make a tax-exempt donation now.