An Argument for More Federal Funding From an Ex-NASA Engineer Who Returned Home to Run the School His Parents Founded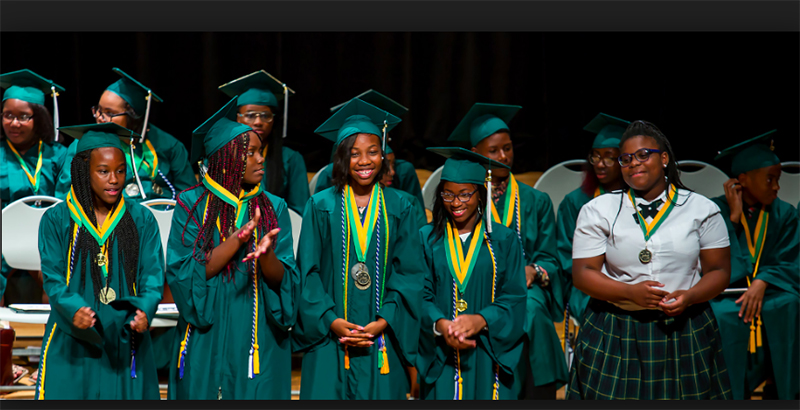 Houston, Texas
Education has entered the national conversation and has many asking an age-old question of how to give kids a quality public education. Rather than looking for new solutions elsewhere, the answers lie in communities across the country, where public educators are doing the tireless work of educating children. We should be cultivating and growing these great schools.
I've experienced firsthand the power of dedicated teachers and a school that puts kids first, both as a student and now as a school leader.
Growing up in Houston, my parents — Thomas and Beatrice Mayes — saw a need for a different approach to education that emphasizes excellence, creativity and student well-being. With this in mind, they founded the Beatrice Mayes Institute (BMI), a K-8 public charter school program. BMI has existed in some capacity for some 53 years, and we are proud to be the oldest school serving primarily African-American students in Houston.
As a child, I attended BMI, and it was an incredibly formative experience. I used the skills and work ethic cultivated during this time to attend Prairie View A&M University, becoming an electrical engineer for NASA and working with the International Space Station. Following this, I returned to BMI in 2011 and am now a superintendent, striving to give back to my community and carry on the living legacy of my parents.
I hope to provide the opportunities I was afforded and more to each one of my students, and by nearly all measures, we are doing just that. We are building a robust STEAM (Science, Technology, Engineering, Arts and Math) program geared toward preparing young people for a 21st century world with hands-on projects.
Equally important to the topics we teach is the diverse learning environment we create. At BMI, we bring together students and dedicated teachers from different backgrounds to build a strong sense of empathy, compassion and open-mindedness.
As a testament to our approach, BMI has two out of the five districts serving primarily African-American students that received a letter grade of B or higher from the Texas Education Agency, according to Children at Risk research. Families drive from all over the Houston area, some commuting as long as an hour each way, to attend our school.
When my parents founded BMI, the goal was to create a K-12 school where core values could be reinforced over time. While I'm proud of the progress we've made, we can't expand to serve our growing waiting lists because, as a public charter school, we have limited access to funds to help pay for facilities and teachers.
Fortunately, we know there is a solution that can help schools like mine serve communities that need it most. The Trump administration has proposed adding $60 million to the $440 million in federal funding that charter schools received in 2019. That money would help public charter school growth across the country. Democrats in the House, however, have proposed cutting the charter school allocation by $40 million. Debate on the spending bill is expected to start next week on the House floor.
Naysayers have opposed the funding increase, citing baseless claims or ignoring facts. To set the record straight: Charter schools are public, free, open to all and built to put the needs of kids first. Like Beatrice Mayes, all charter schools are provided more flexibility for innovation while being held accountable to high achievement standards.
Increased federal funds would be a critical resource in helping our school — and many other high-achieving public charter schools — expand to become a K-12 school and serve more students. With it, we would be able to further invest in our teachers, who have dedicated their lives to helping children, and provide the best-in-class facilities.
It's also worth noting that expansion of the Charter School Program would be a good use of public funds, as public charter schools are shown to produce higher achievements with less money. A new study shows that public charter schools in Houston outperform traditional public schools despite receiving less funding per pupil.
Public charter schools like BMI are doing great things in our communities and are preparing our students for a future of success. We must ensure that the limited funding that exists to help high-performing charter schools continues to grow so that our students can continue to thrive. Simply put, we know what works, and there is no better investment than the future of our children.
Christopher Mayes is the superintendent of the Beatrice Mayes Institute in Houston, Texas.
Get stories like these delivered straight to your inbox. Sign up for The 74 Newsletter