Amherst College's Telementoring Program Aids Disadvantaged High Schoolers in Chasing College Dreams — Even If They Don't Include Amherst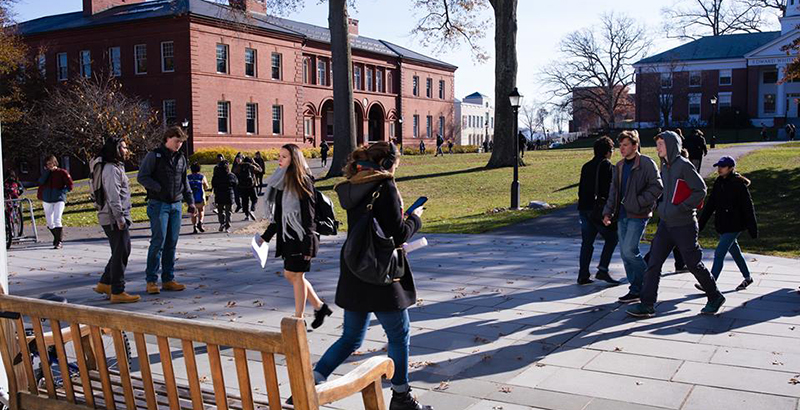 Araceli Alvarez is the first in her family to attend college. A senior at Amherst, she plans to go to law school and become an immigration rights attorney after she graduates in May. But as the daughter of Mexican immigrants who grew up speaking Spanish, she might never have gotten this far if she hadn't sought out mentors to advise and encourage her.
"College was always this thing that I knew that I was going to do, but I didn't know how to go about doing that, so I recall going to my guidance counselor knowing that I needed an organization or something that would help figure out the process," Alvarez said. Her counselor helped her connect with QuestBridge and Chicago Scholars, programs that help students from disadvantaged backgrounds navigate the college application process.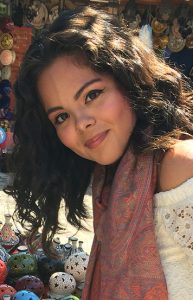 Now, she assists students like herself through a mentoring program at Amherst that guides high school seniors in their college search — no matter which institution of higher learning they eventually choose.
Alvarez, who grew up in Chicago, is one of about 25 mentors in the Amherst College Telementoring Program, which matches Amherst students with high schoolers to provide advice and encouragement. Run and financed by the Amherst admissions office, the program is part of a larger push to make the campus more diverse and inclusive, which also includes a team of diversity interns who reach out to prospective students from various backgrounds and two diversity open house weekends when select students can visit the campus at no cost.
The mentors work with high schoolers in the QuestBridge College Prep Scholars program, which helps high-achieving students from disadvantaged backgrounds learn about and apply to selective colleges and universities. Each mentor spends five to six hours every week emailing and talking on the phone with their mentees about college essays, financial aid forms, and what it's like to attend a top institution of higher learning.
They rely on their own experiences — most are from low-income backgrounds themselves, and many are first-generation college students — but they also receive extensive training in financial aid and other aspects of the application process.
The goal of the program is "to allow students to have the information, the resources, and the support they need to make informed decisions about their college choices," said Tyler Twilley, Amherst's associate dean of admissions. "One of the things we're very explicit about with our mentors is this is not an Amherst recruitment initiative."
According to the admissions website, about 45 percent of Amherst's American students identify as people of color. Earlier this year, The New York Times noted that Amherst has done better than most top colleges at increasing racial diversity.
The telementoring program started in 2005 as a collaboration between QuestBridge and Amherst's president at the time, Anthony Marx — who considered the effort "a job well done" even if none of the mentees applied to Amherst, Twilley said. Marx was more concerned with giving students access to the resources and support they need to make the right decisions about college.
"We care about not just the journey of students who end up on our campus, but also about the larger journey for low-income and first-generation college students. There is oftentimes this unique set of challenges and obstacles that students face, and especially in the college admissions process. They are oftentimes doing things like filling out the entire application by themselves without any support, filling out the financial aid application for their family without any other support and … going through the process very independently," Twilley said.
Almost a quarter of low-income students apply to college without any help, according to a recent study by the Jack Kent Cooke Foundation, and many high-achieving students from low-income backgrounds shy away from elite institutions, fearing the cost or unaware that they are qualified — a phenomenon known as undermatching.
The telementoring program gives participants someone they can ask about any aspect of college, and many have questions about issues more personal than scholarships and what to pack.
Alvarez said those "hard questions" are her favorite part of the mentoring process.
"A couple of the last conversations that I've had with my mentees were a lot about just, how do I cope with being in a predominantly white institution during this political climate, or how do I leave my family … knowing they need me financially and emotionally," she said.
Alvarez credited telementoring with helping her as much as it helps the students she advises, because tackling tough questions has given her the confidence to see her background as an asset.
"I have an identity: I am a daughter of immigrants, and English is my second language … I can use those identities to help other students apply to college," Alvarez said.
Disclosure: The Walton Family Foundation supports both The 74 and QuestBridge.
Get stories like these delivered straight to your inbox. Sign up for The 74 Newsletter