Adams: Rapid COVID Tests, Cold School Lunches and Classroom Chaos During the First Week Back After Holiday Break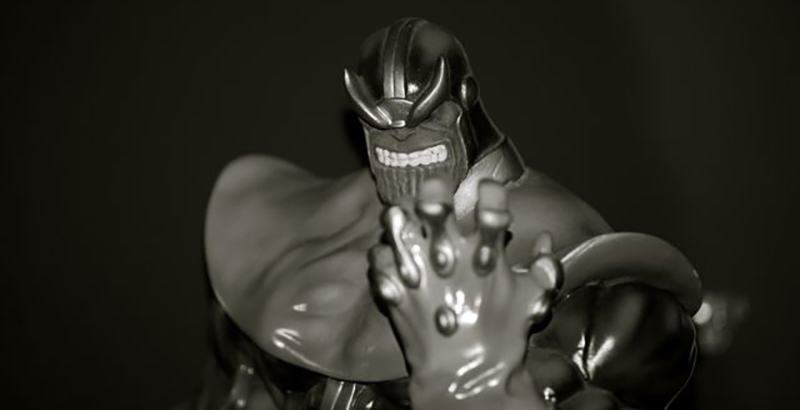 No paywall. No pop-up ads.
My daughter came home from her first day back to her New York City public school on Monday, Jan. 3 and announced, "There are so many teachers and kids out, it's like after The Snap."
Not exactly. While Thanos, of Marvel movie fame, snapped his fingers and made half the residents of the universe disappear, NYC reported that 67 percent of students were in school Monday. (Something to keep in mind: Students who are not physically in school but received remote instruction are counted as having attended.) The number went up to 72 percent Tuesday.
My daughter also reported, "All the windows are open, so the kids are getting runny noses. Then the teacher tells us to get a COVID test. What other reason could there possibly be for our runny noses?"
But that's just one account. What was the first week back at public school in NYC really like citywide? We asked parents in all five boroughs for their impressions, the good, the bad and the still developing …
CDG: First day back, a teacher gets a phone call that a child has to go home because they were tested over break and tested positive. Gotta love parents who send their kids in knowing they were tested, without waiting for the results, but sent them in anyway. Great parenting.
Second day back, principal is not in today because he tested positive. I'm so glad he was interacting and talking to the staff yesterday, while he wasn't feeling well. Gotta love leadership who doesn't follow the rules, yet expects everyone else to. Great role model.
Can't wait for Day 3.
JB: It is Day 2 back, and my third grader has already received the "close contact" email and will be sent home with the home rapid tests to take! Hopefully she remains unaffected, she is fully vaccinated (her 2 week wait after her second vaccination was the second week of December) and she is good about wearing her mask properly, but has stories of other kids having their masks under their nose or on their chin sometimes.
YL: My daughter's classmate tested positive on Monday and all kids were sent home on Tuesday with the tests instead of being automatically quarantined. My daughter tested negative and was back at school on Wednesday. I really like this change.
AM: The updated [Department of Education] screener questions didn't have an option for: I was in close contact with someone that had COVID outside of school, and I tested negative. This seems to be a huge gap in making sure we're doing everything needed to keep schools safe as possible, especially since breakthrough cases seem to be the new norm. Also, our pediatrician's office wouldn't provide a COVID test unless it was school related. So if students are exposed to COVID outside of the school, there don't seem to be testing options available right now due to lack of availability/accessibility throughout the city for tests.
ARG: I'm just so grateful that the teachers are doing everything they can, showing up and keeping the kids excited to learn despite difficulties. And very happy with the DOE's response to a positive in his class — all kids got a testing kit for Day 1 and Day 5, so they seemed on top of it. It's such a tricky situation but I'm glad kids who need to be in school can be!
YS: The math teacher was always prepared for remote learning and creates videos and assignments for my son in Google Classroom.
MA: What back to school? Why are the schools back with 30 percent positivity rate? They should have delayed or gone remote for a couple of weeks. We're staying home for at least a week or two, as we feel that going to school would mean getting the virus with inevitable certainty and therefore staying at home for at least a week or two anyways while contagious and symptomatic.
P.S. just received an email from my son's teachers indicating someone tested positive and the rest of the class was just sent home with self test kits and instructions.
P.P.S. Our IEP services provider responded to my email from yesterday stating the school's attendance is very low, many people are out due to being sick, on quarantine, exposed or by choice on isolation.
AOS: My son is coming home from high school with a test kit today, he is really disappointed with how DOE is handling this outbreak. … His test was negative this morning, and I feel confident that the principal and teaching staff are doing everything they can to keep the students healthy. Sometimes their hands are tied by DOE Central, in my opinion.
YY: We rec'd an email from the school saying that today's lunch will be a yogurt parfait due to staff shortages, no hot lunch will be available today.
JA: So far so good. My son said his middle school had only a few kids out. A teacher out with COVID but not massive teacher absences yet. My daughter's elementary school class ok as well. Teachers have posted work in Google Classroom to accommodate anyone who has to quarantine or families who have decided to sit out school. I'm grateful we don't have what's going on in Chicago. I've observed that the focus has been to keep kids in school and the parent community is trying to do its part as well with sharing testing kits and info about masks and testing sites to help out.
VC: Yesterday evening when my 6-year-old daughter came home, she asked if we could pack her a sweater for the next day because it was freezing inside of the classroom. She also shared that all the windows were open. My first reaction was, if they don't get sick from COVID, they will probably get a cold (especially when the weather is in the lower 30s in NYC).
TR: Some schools & staff got resources (N95 masks, tests) & others didn't. Those that received are asked to test on Day 1 of exposure as if tests would be accurate so quickly. Many returned on Day 2 after negative tests, just to develop symptoms & have positive tests by Day 5 — now it spread to everyone & they're all out sick. No remote option for kids who are quarantined or positive, so learning loss is a concern. Not enough staff/subs to cover those who are out, so learning loss is a concern for kids still in school too. Overall, very chaotic & disappointing in true DOE fashion.
MF: Teachers are in, not like week before holidays, and kids who have no symptoms and test negative can continue going to school. That's an improvement. I only wish they could take the mask off, and that parent groups would stop saying go vaccinate your kids. If they choose to, fine, that's on them and their family. Since when is it ok for strangers to tell you in commanding way what you must do? As if information of vaccines isn't texted to everyone's phones on almost a daily basis to go jab their kid.
RC: Our kids have had a good week back so far. Their school has been handling the pandemic and the constant changes from the DOE and health authorities really well. The principal is very transparent and proactive about communicating with the community. Our kids even have had a full program of after-school classes. They're happy to see their friends and teachers.
SE: School has been fantastic. Keeping things steady; daughter has even had two basketball games. She had breakthrough COVID before Xmas and that was handled very well too. I'm grateful for the principal's transparency and firm leadership.
JJ: In our school, 18 of the staff are out. My son's class has 9 children out. When someone tests positive, the whole class is sent home with a test, but most of these people were out since the holiday break. My friend's son is in high school and there are 300 children out.
HG: Kids are back in school, learning, socializing, happy. It will all be ok.
Alina Adams is a New York Times best-selling romance and mystery writer, the author of Getting Into NYC Kindergarten and Getting Into NYC High School, a blogger at New York School Talk and mother of three. She believes you can't have true school choice until all parents know all their school choices — and how to get them. Visit her website, www.NYCSchoolSecrets.com.
Get stories like these delivered straight to your inbox. Sign up for The 74 Newsletter