Adams: An Open Letter to Families Who Don't Believe in School Choice — Because They Don't Realize They Already Have It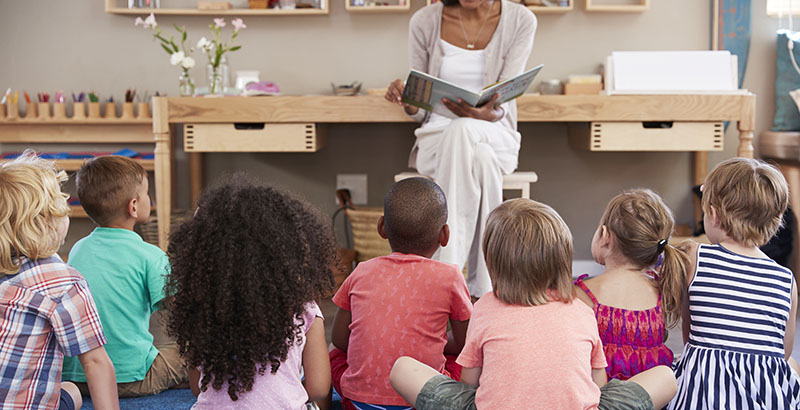 A version of this essay originally appeared on the New York School Talk blog.
Applications for kindergarten in New York City public schools for the 2020-21 school year were due Jan. 26 (the deadline having been extended from Jan. 21 due to assorted technical glitches).
NYC parents can rank up to 12 public schools and/or programs, allowing for a nearly unprecedented amount of school choice.
The problem, though, is that many parents don't even know they have choices, much less what those choices might be or how to go about getting them.
Almost all families have a zoned public school — but they are not required to send their children there. Schools are also not required to accept everyone who applies. Schools have priorities, including siblings and children who live in the zone, so ranking a school does not guarantee a student a seat. (Tips for optimizing your ranking to increase the odds of acceptance are available here.)
Parents often ask me, "Should I bother ranking a school I have little chance of getting into?"
I tell them, "If you don't rank it, you have no chance."
So go ahead, rank a school outside your zone.
Rank an unzoned school – if you live in the district, you have as much of a chance of getting in as anyone else.
Rank a dual-language program – if your child is a native speaker, he or she gets priority for admission!
Rank a magnet school – they often receive extra state funding for special programming.
Audition for The Special Music School – a public/private partnership where children get free music lessons along with top-ranked academics.
I tell parents to rank multiple schools because you don't have to settle for a school you don't like just because it happens to be within walking distance of home and because the Department of Education would really prefer it if your child went there. Because that would make it easier for them.
Because you don't have to make it easier for them.
Because other parents are already doing this.
Because your children deserve no fewer choices than theirs do — even if those same families don't want to admit that what they're doing is exercising school choice. I work with some of the latter families, helping them determine the most appropriate schools for their children. Our conversations go like this:
"We don't believe in school choice. School choice means charter schools, and we're committed to sending our child to public school. We really believe in diversity."
"So you'll just be ranking your zoned public school then?"
"Well, if we don't get into Hunter College Elementary School."
"That's not a public school," I correct.
"But it doesn't cost anything to attend!"
"It's a publicly funded school, but it's not under the Department of Education. It's administered by Hunter College and it's actually closer to being a charter school due to the —"
"But it's a school for highly gifted children, right?"
"It's a school for children of college-educated parents who have been read to, yes."
"If we don't get into Hunter, we'll apply for a public school gifted and talented program, hopefully a citywide, even though that might mean traveling outside our neighborhood, but we're sure it will be worth it."
"The G&T schools, including Hunter, are some of the most segregated in the city. You did say you were committed to diversity."
"We're applying to The Special Music School, too."
"Only about 15 kids out of 800 get into The Special Music School. Two-thirds of those who qualify for an accelerated citywide G&T school, and half of those who qualify for an enriched district G&T, don't get a seat, either."
"I know," they sigh. "It's just so unfair."
"So, about your zoned school —"
"Unfortunately, it's just not the right fit for our child. Maybe if we could get into the dual-language program, we'd consider it. We'll probably rank that, just in case. But, in general ed, half the students aren't performing at grade level. Not that we're obsessed with test scores, not like charter schools. Still, we'd prefer something more progressive. There's an unzoned school in our district, and a few outside of it that we're going to rank ahead of our zoned school."
"That's the correct strategy — rank the schools in the order you genuinely prefer. If you're placed in any school other than your first choice, you'll be waitlisted at all the schools ahead of the one where you were placed."
"If we're waitlisted, we have friends at the school. They'll vouch for us, help us get a spot. And, of course, if nothing works out, we'll just move into a better zone."
"So it looks like you're in good shape. We're so lucky to have so much school choice in NYC."
"Oh, no," they remind me sternly. "We don't believe in school choice."
Alina Adams is a New York Times best-selling romance and mystery writer, the author of Getting Into NYC Kindergarten and Getting Into NYC High School, a blogger at New York School Talk and mother of three. She believes you can't have true school choice until all parents know all their school choices — and how to get them. Visit her website, www.NYCSchoolSecrets.com.
Get stories like these delivered straight to your inbox. Sign up for The 74 Newsletter