A Teacher's View: Schools May Be the Solution We Need for Climate Change. My Students' Solar Panel Project Proved It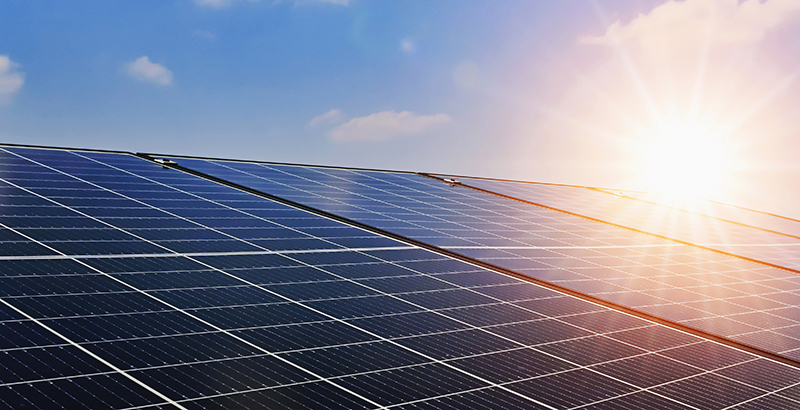 Get stories like these delivered straight to your inbox. Sign up for The 74 Newsletter
I have spent 12 years as a middle school science teacher — but no amount of experience could have prepared me for teaching during a global pandemic. COVID-19 was a lesson in patience, flexibility and the importance of building resilient education systems capable of withstanding crises. But now, as vaccines roll out and in-person learning returns, the nation's schools face a different kind of emergency: climate change.
For the past few years, Washington state has been transforming the landscape of climate action. In 2019, Gov. Jay Inslee signed the Clean Energy Transformation Act — a groundbreaking law that changes the way the state's utility companies operate and puts Washington on the path to 100 percent clean electricity by 2045, while creating good jobs in the process.
But the public schools are a battleground that often go overlooked in visions of a clean-energy future. After roads and highways, public schools represent the second-largest infrastructure sector in the country. But more than half of American districts need to update or replace outdated or failing infrastructure in their schools — like energy, heating, cooling and ventilation systems — disproportionately in buildings that primarily serve Black, brown, Indigenous, rural and low-income students. In the face of a mounting climate emergency, we have an extraordinary opportunity to reimagine the schools in a way that serves our students, neighborhoods, economy and planet.
When I talk to my students about the environment, I don't just recite the science and data — I empower them to see themselves as agents of change. In 2019, three of my eighth-graders and I traveled to the state capitol and presented an idea to Inslee's STEM Education Innovation Alliance: that our middle school be retrofitted with solar panels.
The project began when I received an email from the Pacific Education Institute about the opportunity for students to address the governor's meeting on a topic related to renewable energy. I had just started a unit with my class on renewable energy, making this project an excellent way to bring real-life examples into the classroom.
I was fortunate to connect with Sun's Eye Solar, a Tacoma-based solar installer, and invited founder Brad Burkhartzmeyer to visit my classroom. He helped students use Google Earth to determine the suitability of our school's roof for solar installation, and once we determined that our large, unobstructed roof was a great candidate, we started measuring the school. Students formed teams and measured each wall around the perimeter of the building, then tested a solar-powered pump system to determine the optimal angle of the rooftop panels and mapped out the roof for potential panel placement.
The three girls, Gwendolyn Newport, Annie Son and Samantha Firkins, who delivered the presentation at the governor's STEM alliance meeting in 2019 made three main points: that schools often have large, unobstructed roofs; that solar arrays produce electricity during the day, when schools are in use, so the collected energy can be used immediately; and that rooftop solar panels provide a living laboratory for students to learn about clean energy, inspiring them to pursue careers in the field.
One of my proudest moments as an educator was witnessing my students articulate their vision of a clean-energy future in the halls of our state government. They artfully explained that our school was an ideal candidate for rooftop solar, and how it would be a smart investment.
After the meeting, with the approval and support of our school's principal, Christine Brandt, the students presented our project to the school board, because it would require backing from the board and the administration, and the installation would become their property and their responsibility. At our meetings with the school board, Dan Hulse from Sun's Eye Solar explained to the district's construction and maintenance personnel how rooftop solar systems work; what the requirements are for the system's placement and connections; and how it can be used as an educational tool. We got immediate support from the district to move forward with raising funds, and I worked closely with the school district's grants manager to apply for funding.
We were awarded $50,000 from Tacoma Power's Evergreen Options Green Energy program, $45,000 from the Bonneville Environmental Foundation, $25,000 from the Pierce Conservation District's Green Partnership program and $120,000 from the Trans Alta Coal Mitigation funds. These grants, along with other fundraising efforts — like individual donations and being selected for the Tacoma Rainier's Baseball Team's November Month of Giving — brought our fundraising efforts to $240,000.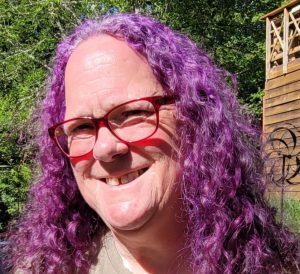 When classes resumed in person on March 22, 2021, I challenged students to raise over $3,000 during April with the promise that I would dye my hair purple if they succeeded. Even though our entire education system had been upended by COVID-19, my students have been unwavering in their dedication to this project. We will have solar panels on our school's roof before the end of this year. And I am happy to report that my hair is currently a brilliant shade of violet.
My students realize what many people do not: A school can serve as a model for infrastructure that prioritizes the health of its community. Clean energy and energy efficiency retrofitting, school bus electrification and updated heating, cooling and ventilation systems can all cut back on harmful climate pollution. Making these investments now would save school districts incredible sums of money in the long term, while providing students with cleaner air and better academic outcomes.
But we must go beyond reducing schools' carbon footprints to making them resilient in the current climate reality. Damaged and destroyed school infrastructure means more missed days of crucial learning and more instability for students. In the face of unprecedented climate disasters — including more destructive hurricanes, floods and wildfires — communities must not forget their schools as they prepare to withstand increasingly extreme weather.
President Joe Biden has called for investing $100 billion to upgrade school infrastructure in his Build Back Better Plan. Now, Congress must make this investment a reality. In the compounding crises of a global pandemic and climate change, we must build back better by investing in equitable, sustainable and productive learning environments. Our next generation of leaders is depending on it.
Kathy Hall is a middle school science teacher in Washington State.
Get stories like these delivered straight to your inbox. Sign up for The 74 Newsletter