A Student's View: From One of New York City's Top High Schools to Homeschooling, in a Single Marking Period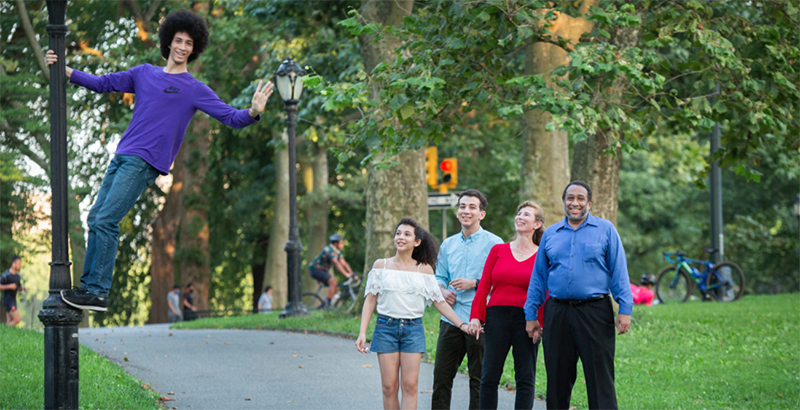 This essay is adapted from posts that originally appeared on the New York School Talk blog.
At the end of October, I began to homeschool myself in lieu of completing my tenure as a Stuyvesant High School student. There are many reasons I did this, including greater educational and temporal freedom. But it is important that I share not only why, but also how I homeschool, so others might find it easier should they wish to do the same.
One of many reasons I chose to homeschool is that homeschooling allows me to pursue my interests. A plant that is permitted to grow toward sunlight will grow stronger than those which are prevented, and remain stronger even if they are later forced in a different direction. Being able to study subjects which I find intriguing allows me to do things that are interesting and simultaneously to improve my general studying skill because it gives me room to experiment with an endless variety of methods and styles of study.
Homeschooling also allows me to pace myself appropriately. To ensure a bright future, I must charge my battery in the present. To charge batteries more quickly, electrical current must be increased. I have chosen a path which I believe has a greater current to ensure I have more power when I encounter my next battery drain.
When one studies at their own pace, it is far more efficient than a teacher's pacing for a class of 34. Studying at my own pace allows me to learn more in less time. When I realized, through conversations with my school counselor, that it would take more work to extract the education I wanted from Stuyvesant than to simply provide it to myself, I knew I had to homeschool.
I've now designed an environment where learning is the priority. Posing question after question, and going deeper into a subject beyond the scope of a designated lesson, is the new standard. There are no more teachers to dismiss my queries in the interests of time. I don't have to sit back and be taught anymore. I can actively learn.
Homeschooling allows me to balance my life. Spending less time solely on work I was assigned, I can spend more time computer programming, reading (and actually enjoying it) and sleeping. I can also delight in and truly appreciate my studies, because I like what I am learning. I can listen to my body and my mind. I can balance all my activities as I see fit, in order to maximize sustainability. I no longer make sacrifices by the district's decree; I decide how much I sleep, as well as when and for how long I learn.
This new environment I've constructed allows me to draw from any source or resource. I have the option to follow any degree of structure or destructure that I see fit. I can calibrate myself for optimal performance, while still being able to (somewhat) objectively measure and showcase my performance on standardized tests, via Advanced Placement exams. I can also subjectively showcase any additional skills with any project or creation I may conceive, without limitation from teachers or school schedules.
It wasn't individual willpower or any unique rebellious tendencies that allowed me to escape my junior year at Stuyvesant and begin homeschooling myself. Instead, it was that many students were pushed out of my way in order for me to reach this exit. I am well-educated not because I worked hard, but because of my circumstances, which made the school system something I could exploit most effectively as, ultimately, I didn't truly need it.
My parents and grandparents imbued in me a level of science education and a vocabulary sufficient to get me through most of K-8 hardly having to expend any effort. My mother is a professional writer. Her immigrant parents are a biochemist and a former chemistry teacher and programmer. My father is a math and science teacher. Both my African-American paternal grandparents have advanced degrees. Knowledge was inevitable.
As a result, I was placed in advanced classes, granting me some incredible teachers, which only enhanced my apparent skill. One factor that makes advanced classes so much more effective for my and other students' learning is that schools preemptively filter out any students judged "unprepared." Many have been purged from my path by forces beyond my – and their – control, not only clearing the highway for me, but paving a personal exit, as well. Those who have been pushed out of my way are those who weren't taught to navigate this highway as well I was. They are doomed to drive on. They missed the exit that I used, but it's not their fault; I was given a more accurate map. I was given options which prevented me from being reliant on continued standard schooling.
To be fair, I wasn't prepared wholly in spite of myself. I did my homework and schoolwork. But that, too, requires preparation which one cannot do for oneself. Nobody has ever toilet trained themselves, yet whether or not a child is toilet trained can influence whether they will start preschool this year or the next. The current system might as well be a game of chutes and ladders. No system that truly helps people penalizes them or lets them suffer due to happenstance, nor does it let chance push some people ahead.
I don't know how many students had to lose for me to win, but at every level of my apparent achievement, others have been moved out of my way. I'm certainly better off for having taken certain classes only with students who were adequately prepared for those classes and with teachers who were sufficiently overprepared.
A correct system actively and proactively counteracts all circumstantial penalties affecting everybody. A correct system meets everyone where they are, according to their needs, which they themselves are best suited to determine, not some board of administrators. Currently, those who benefit most from the system are those who are lucky enough not to need it: people who can buy their way through life, and people given skills beyond what educational institutions reward.
I realize that there are many for whom circumstance would preclude their choosing the path I've embarked on. For those who have only surmountable barriers, however, I hope to share my story, so that others might better be able to navigate a similar path for themselves.
Gregory Wickham was a student at Stuyvesant High School. He runs NYC School Tech, a site where people can donate spare laptops and tablets to students in need. He was a quarter-finalist in the 2014 Young Rewired State Festival of Code.
Support The 74's year-end campaign. Make a tax-exempt donation now.