A Singular Search for a Singular Superintendent: New Orleans' All-Charter School District Kicks Off Hunt for a New Leader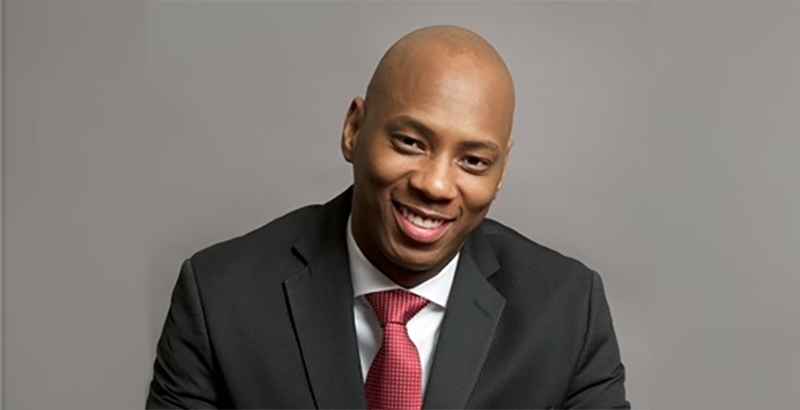 Support The 74's year-end campaign. Make a tax-exempt donation now.
When they go hunting for a new superintendent, school board members invariably say they want a visionary. Someone charismatic, with bold ideas. But particularly in big urban districts experiencing the one-two punch of historic inequities and declining enrollment, what they often end up with is a compromise.
As it kicks off the search to replace Henderson Lewis, who announced over the summer that he will retire next June, the Orleans Parish School Board does, in fact, need someone with a vision. Whoever replaces the outgoing superintendent will take the reins of an entirely new kind of school system.
The superintendent will be the chief executive of the nation's first all-charter district. New Orleans is the site of the fastest U.S. school improvement effort ever — and yet, pre-pandemic, a third of its public school students still attended failing schools. Even before the setbacks of COVID-19 and Hurricane Ida, creating thousands more seats in high-quality schools was a tall order.
In other words, the new superintendent is going to need a totally new playbook. And the board is giving itself a full school year to find someone with the right skills and mindset.
"There is, in fact, no other person in the country who has ever run a district like ours, except for the current superintendent," says board President Ethan Ashley.
Because NOLA Public Schools has a unique and clear-cut legal structure, its next leader will have virtually no authority to push individual schools for changes, yet will face pressure to unlock new levels of student achievement systemwide. Whoever is hired will need to build relationships in a community whose Black residents have demanded an end to white control of the schools. And the new superintendent will be asked to make and defend unpopular decisions — and help families with children in the schools understand the nature of the all-charter district.
"So often when boards look for a new superintendent, they talk about the person committing to change and all that," says Paul Hill, founder of the Center on Reinventing Public Education, who has written extensively about school governance. "The trick will be to find someone who is acceptable to the community, who understands what's special about the district and is committed to making it work."
After a one-month delay forced by Hurricane Ida, the school board in late September formally opened the lengthy process by soliciting proposals from search firms that meet criteria the board settled on in July. Among other considerations, the board is eager for recruiters to reach out to nontraditional candidates, versus just superintendents with experience in conventional districts, and to local leaders and people with experience in New Orleans schools who have since moved on.
It's too early to prognosticate about individual candidates, says Kate Mehok, who heads Crescent City Schools. "We've all had fun throwing each other's name in the hat," she says. "I think there's going to be an interesting pool."
'Such a unique system'
Before the pandemic struck, the district was at an inflection point.
The decade of intense change that followed Hurricane Katrina moved New Orleans schools from the equivalent of an F on the state report card to a C. The 2005 flood damaged virtually every school in what was one of the nation's lowest-performing — and most corrupt — districts, and Louisiana seized control of all but a handful. The state-run Recovery School District recruited organizations with promising proposals for reinventing them as public charter schools.
Those that did not live up to the terms of their performance contracts eventually lost their charters, closed and were replaced by higher-performing operators. The strategy was not popular, but it was effective. Looking at data on student academic performance, high school graduation and college outcomes during the first decade following state takeover, researchers at Tulane University concluded that the practice was the biggest factor behind New Orleans's gains. By 2014, though, progress had stalled.
As the storm's 10th anniversary approached, the community erupted in frustration that white outsiders were still running a mostly Black school system. At the behest of Lewis, former Recovery School District Superintendent Patrick Dobard and others, in 2016 Louisiana lawmakers passed Act 91, returning the schools to the Orleans Parish School Board.
In anticipation of the shift, education leaders troubleshot a number of inequities. For example, they instituted a single computerized enrollment system to stop individual schools from cherry-picking students and established a universal discipline system to keep them from pushing challenging kids out. Agreements were forged on transportation and funding.
With new arrangements in place outlining which responsibilities belonged to local school leaders and which accrued to the district, the state returned the schools to local control in 2018 — less than two years before COVID-19 hit.
Education researchers and policymakers throughout the country watched anxiously, wondering whether the experiment would continue or sputter out under district oversight. Moving the system from a C to an A, many opined, would require daunting changes.
The law clearly delineated a division of authority. Decisions about things like staffing, academic focus and the length of the academic day or year are made by the schools themselves. NOLA Public Schools is the authorizer of the district's 79 individual schools, some of which are part of independent networks. The district's main duty is to decide, on an ongoing basis, whether a school's performance merits renewal of its charter, and if not, what should replace it.
Holding schools accountable for performance, however, is something many elected boards struggle to do in the face of inevitable pushback. Recognizing this, Act 91 insulates NOLA Public Schools' superintendent and spells out criteria for renewing or terminating a school's charter. It's an arrangement most state and local leaders favor preserving.
"We have such a unique system in New Orleans, but it's more manageable than it seems from the outside," says Mehok. "It's very clear what is the responsibility of the schools and what is the responsibility of the central office. I could very quickly write that on a piece of paper."
As the autonomy-for-accountability law was being crafted, however, academic growth in the system as a whole had stalled and policymakers had begun to fret about constraints on the district's ability to continue to improve. Schools were still highly segregated and uneven at best at serving children with disabilities and English learners.
One huge problem: The system hasn't been able to adequately increase the number of high-quality options available to families. The superintendent will need to both find ways to help existing, successful school networks grow without diluting their quality and recruit new leaders.
And there are concerns that the pandemic may weaken district leaders' resolve when it comes to accountability. Six schools are in danger of losing their charters this fall, but the full set of data the superintendent is supposed to use to make recommendations about their fate has not been available for two years because of COVID-19 disruptions.
In its absence, the district is conducting a "comprehensive review" of each school that may take other factors into account. This subjectivity may be necessary in a pandemic, but some fear it could lead to a permanent loosening of the rules.
NOLA Public Schools needs about 900 new teachers a year, as well as a supply of new leaders. Also sorely needed, even before COVID-19 and the most recent hurricane, was mental health support for children whose families are still dealing with being uprooted during Katrina.
Another problem: Despite the intense interest in New Orleans's novel system among education wonks nationwide, families with children in the schools don't necessarily understand how they work, or by extension, which of their complaints the superintendent and board have the power to address and which should be directed to their school.
"The person in this position needs to come in and build a clear vision for the system going forward," says Scott Benson, a member of the board of New Schools for New Orleans and a managing partner at the NewSchools Venture Fund. "They need to build that clarity of vision with the community."
Decision-maker and communicator-in-chief, talent magnet
New Schools for New Orleans surveyed the city's school leaders about their priorities for a new superintendent. Among the top traits: the ability to make hard decisions and communicate the rationale, says Holly Reid, the organization's chief of policy and portfolio.
Beyond that, school leaders said they want the new superintendent to be someone people want to work for. "Do they have a track record of attracting talent?" says Mehok. "Turnover at the central office makes our jobs a lot harder. We lose institutional memory and we have to bring new people up to speed."
Perhaps most important, the person chosen should embrace the role of partner. "Every charter school leader has mentioned the importance of collaboration," says Olin Parker, who left his job as a state charter school regulator to take a seat on the Orleans Parish board. "Not just working within the district, but bringing school leaders together."
School-level administrators have long met to talk through common issues and to jointly let NOLA Public Schools know what support they need from the district. The result is an unusually nimble system, say Parker and others.
School leaders praised NOLA Public Schools for stepping in to troubleshoot issues they raised in the early days of the pandemic much more quickly than other Louisiana school systems. Immediately after schools were ordered to close, for example, the district bought and distributed thousands of internet hotspots and helped schools buy meals for families.
More recently, when Hurricane Ida damaged the KIPP network's Frederick A. Douglass High School too much for it to reopen, a neighbor, Lusher Charter School, offered up a building. Community members pitched in to get the facility ready within days, says Parker.
"They sent out an all-call for volunteers, and 300 people came out," he says. "They painted, swapped furniture, put up bulletin boards. It went from drab to fab in a week."
Limits on the new superintendent's authority notwithstanding, there's room for creativity and a community ethos of collaborative problem-solving, says Benson. "The chapters of this story — in terms of governance, in terms of leadership — are still being written," he says. "I don't think it is a foregone conclusion one way or the other what the ending is going to be."
Disclosure: The City Fund provides financial support to New Schools for New Orleans and The 74.
Support The 74's year-end campaign. Make a tax-exempt donation now.