With Reunification, New Orleans Becomes the First District in the Country to Oversee a Citywide System of Public Charter Schools. Will It Work?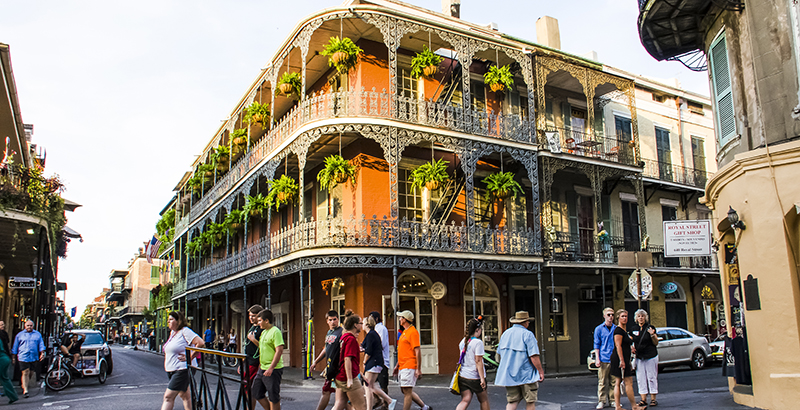 Updated July 9
On July 1, the current chapter of New Orleans's unprecedented and closely tracked school improvement effort ended, and another — arguably one with bigger potential lessons for other urban school districts — began.
For the first time since Hurricane Katrina, a local, elected school board now controls all but a handful of the city's 86 public schools. And, since the majority of them have been converted to public charter schools since the hurricane struck in 2005, the Orleans Parish School Board is now the nation's first district to oversee a citywide system of charters.
The inflection point, as the city's education organizations have termed it, comes at a crucial time for both the city's schools, which are struggling to break through an academic plateau, and policy watchers, who are anxious to see whether the first-of-its-kind system can confront long-standing equity issues in public education.
Under unification, virtually all New Orleans schools operate under a bargain cemented in state law. Schools will be run by their own boards, which will continue to decide how to staff and operate them. But as the schools' charter authorizer, the district will hold them to a set of recently agreed-to standards and will be responsible for systemwide tasks such as transportation, enrollment, discipline, and finance.
If successful, the distribution of power could be copied by other districts struggling with tensions between a community's need for democratic influence over its school system and the schools' need to be buffered from constantly changing political winds.
"The governance construct alone — that's our biggest innovation," says Patrick Dobard, who was superintendent of the state's Recovery School District for five years and now heads the nonprofit New Schools for New Orleans. "This summer is one of the largest milestones in years."
The new district is markedly leaner, with 44,000 students, down from 64,000 before the storm. Only 6 percent attend schools defined as failing, as opposed to two-thirds in 2005. The graduation rate has risen from 54 percent to 73 percent, and the percentage of graduates going to college has risen from 37 percent to 61 percent. Average ACT scores are up two points, to almost 19 out of 36 — within half a point of Louisiana's average and two points below the national average.
The number of students passing state math and reading exams almost doubled between 2005 and 2014, to 62 percent. The percentage scoring in the highest tier, "mastery," has risen from 8 percent to 25 percent.
In May, the Orleans Parish School Board adopted a framework for holding its schools to performance standards, the final major decision to be made before the state returns the last 38 schools under its control. District administration has shrunk radically, with 98 percent of funds going to schools, as opposed to 85 percent to 90 percent in most districts.
The system remains racially and economically isolated, however. While the number of white students has risen steadily, almost all public school students are impoverished, and 87 percent are black. One-fourth of school-age residents attend private schools, one of the highest rates in the nation.
And progress has slowed. After rising from mostly Es and Fs on state report cards to a collective C in 2014, achievement reached a plateau systemwide and in 2017 declined. The number of D and F schools — now serving some 20,000 students — is expected to increase for two reasons when scores are released in a few weeks: New, higher state standards are in place this year, and a curve the state had used to grade schools as standards rose will be eliminated.
Because the city needs to hire some 900 teachers each year, New Schools for New Orleans has brought together Xavier and Loyola universities, teachNOLA, TNTP, Teach For America, and the Relay Graduate School of Education to jointly train 900 educators by 2020.
Finally, individual schools and school networks are heeding outside pressure to adopt stronger curricula.
The challenges are huge, says Dobard, but the city has faced longer odds in recent years. When Katrina struck a few days into the 2005 school year, New Orleans was one of the lowest-performing districts in the country. Its 117 schools needed $1.5 billion in deferred maintenance.
"The problems," says Dobard, "just seemed too daunting to try to solve."
In the weeks after the storm, the Louisiana Legislature passed a law giving authority over most of the city's schools to a Recovery School District, a state entity created two years before to take over and turn around chronically underperforming schools throughout the state. (The 10 selective-admissions schools that remained under control of the Orleans Parish School Board were academically high-performing.)
As the state district reopened schools, the percentage operating as public charter schools rose quickly. Results were uneven, and families struggled to negotiate the crippled infrastructure to find seats for their children. Special education services were notoriously sparse, and with no central office to stop them, some schools refused to admit students with challenges, or expelled them.
As schools were rebuilt or replaced using $1.8 billion in federal aid, student achievement in the best-run programs rose. The recovery district began revoking the charters of schools that couldn't bring student performance up and giving them to successful charter school networks.
As the 10th anniversary of Katrina approached, though, academic progress flagged and New Orleans residents began protesting their lack of say in their own schools, which enrolled mostly black children but were largely overseen by white outsiders. In a move that flew under the radar until the eleventh hour, city education leaders pushed to enshrine the recovery district's autonomy-for-accountability bargain in law.
Successful schools have had the ability to return to local control since 2010, but few made the switch. Some feared re-encountering the corruption and mismanagement that had dogged the elected board in the past. Some saw no advantage to rejoining the district.
But it was clear that a landscape comprising a handful of traditional district schools that could select their students and dozens of standalone charter schools was both chaotic and inequitable. Recovery district officials started meeting with school leaders to hammer out systems aimed at making enrollment, discipline, and funding fair.
Using an algorithm modeled on the software that matches medical students to residency programs, the district created a common enrollment system. Combined with a policy mandating district oversight of suspensions and expulsions, the central repository of attendance data forced all schools to take a more equitable share of students with disabilities and challenging behaviors.
The district also created a funding formula designed to offset the costs of educating children who need extra support. In addition to a basic per-pupil allotment, schools are now given supplemental funds for students learning English, gifted and talented students, and children with varying levels of disability.
In 2016, New Orleans lawmakers introduced a bill to return the city's schools to the local district, which would be bound by the proposed law to continue the new systems and constrained from intervening in most school-level affairs.
"We are at a very unique place in time in that we are now able to start in earnest the transition of the governance of schools in New Orleans," Dobard told Louisiana's House Education Committee at the time. "One of the reasons we've been able to be successful to a degree is that we have a very strong policymaking framework in New Orleans, one that emanates from schools, from school leaders, from those closest to the children who do the work every day."
The measure carried, requiring the state to return its New Orleans schools to the Orleans Parish School Board by July 1, 2018. (Seven schools that are located in the city but are authorized by the state legislature and Board of Elementary and Secondary Education because of the populations they serve will remain outside the unified district.)
As the unification date approached, even the strongest proponents acknowledged doubts, topped by the fear that an elected board won't be able to hold the line on revoking underperforming schools' charters. Even if it can, some question whether, having made rapid progress up from rock bottom, schools will be able to surmount the challenges that most U.S. urban districts face.
Near the end of the current school year, Cypress Academy, a three-year-old school with a focus on serving children with dyslexia and other reading disabilities, abruptly announced it would not reopen in the fall. Its staffing model was not financially sustainable, board members said — a situation the New Orleans news site The Lens reported district leaders were aware of.
Following a backlash within the school community, the Orleans Parish School Board agreed to run the school for two years. Debate ensued over whether the district, now a charter school authorizer with uncertain ability or duty to intervene, should have communicated with Cypress families.
Time will tell whether the district's novel structure will allow for both the continual problem-solving required in a large urban school system and the innovation necessary to create enough high-performing schools to serve every child in the city.
"This is work you have to stay committed to. This road is long," says Dobard. "Victory would be 100 percent excellent schools."
Get stories like these delivered straight to your inbox. Sign up for The 74 Newsletter