A Federal Right to Education: Necessary Change to the Foundations of America's Education System, or No Lawyer Left Behind?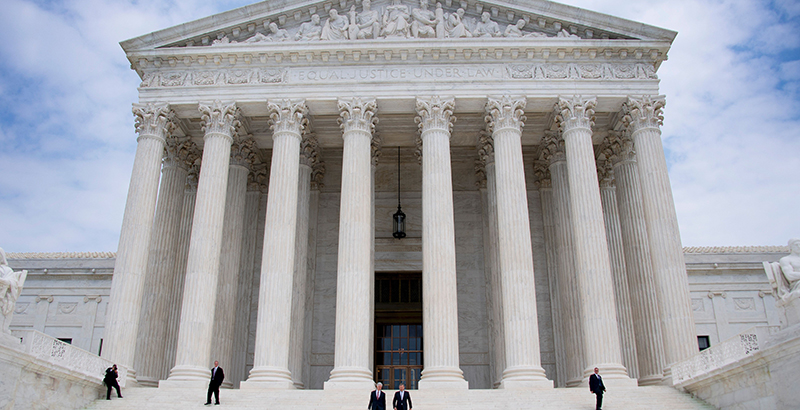 Washington, D.C.
There isn't currently a federal right to education. The Supreme Court made that much clear in the 1970s. But should there be?
For one side of the debate Thursday at the American Enterprise Institute, guaranteeing a federal right to education is the only way to fix the sinking ship of inequitable American education. For opponents, it's a "utopian abstraction" that will inevitably result in increased federal meddling in local decisions.
The crux of the debate was the Supreme Court's 1973 decision in San Antonio Independent School District v. Rodriguez. Justices decided, 5-4, that there is no fundamental constitutional right to education, and that the system of funding schools through property taxes did not violate the Constitution's Equal Protection clause, even if it resulted in inequitable funding.
The Supreme Court's decision to leave it to "the laboratory of the states" to find a better way to ensure that all children receive an equitable education has largely been ineffective, said Kimberly Robinson, a professor at the University of Richmond School of Law.
State courts have often been unwilling to step in, or to enforce consequences when legislatures don't follow their rulings. And only the federal government can ensure greater equity between the states, where even larger gaps exist than those between districts in the same state, she said.
"We are, in education reform, tinkering at the margins of education opportunity," she said. "We're not going to get to our ultimate destination … unless we change the very foundation upon which our education system is built."
Derek Black, a professor at the University of South Carolina Law School, argued that public education has always been "bound up in the very idea" of American democracy, from laws establishing new states after the Revolution to requirements for Southern states to be readmitted to the union after the Civil War.
"We can debate and play with the various different ways we want to interpret the Constitution," but America has been "a story where education has always been understood to be the foundation of our democratic and constitutional commitments," he said.
Ilya Shapiro of the Cato Institute, a libertarian think tank, said pursuing a federal right to education would be akin to discussing a "utopian abstraction" because no such thing exists in the Constitution. Guaranteeing one could open a "Pandora's box" to offer all sorts of arguably more essential rights, like shelter or food, he said.
Such a right would open the floodgates for lawyers to endlessly litigate the details of what exactly it entails.
"If we make this a right to an education or a right to a certain level of funding … then this really is a lawyer full employment act," he said.
Earl Maltz, a professor at Rutgers Law School, said the federal government's increased involvement could inappropriately clamp down on the "different values" in education across the country. Micromanagement from Washington and reams of litigation won't necessarily produce better outcomes, he said.
The specifics of such a right would be up for debate but would certainly include guarantees of equitable funding, including additional support for high-needs students, and requirements for well-qualified teachers, Robinson said.
A federal judge last year threw out a Michigan lawsuit alleging that poor schools in Detroit deprived students of their right to literacy. Another lawsuit in Rhode Island is working its way through the courts arguing that substandard education denies students a right to fully participate in American democracy.
But what America is doing now isn't working, she said.
"Right now, what we provide is the more privileged segments of our society get an excellent education and everyone else sort of gets the remnants of state and local budgets," Robinson said.
Ultimately, Congress could step in today and address many of the current funding inequities, even without a codified federal right to education, Black said.
"Congress is complicit in its failure to spend to address our national interest [in resolving educational inequities], and it has been complicit for quite some time in that respect," he said.
At the end of the formal debate, more people supported the proponents' position that there should be a federal right to education — 64 percent versus the 30 who backed the opposition — but the opposition won over more of the audience during the course of the debate and so were declared the winners.
Support The 74's year-end campaign. Make a tax-exempt donation now.