3 Ways Districts Can Find & Develop Leaders to Solve the Superintendent Shortage
Mullen & Mullikin: There is huge talent in classrooms waiting to be tapped. Administrators must let future leaders know they see greatness in them.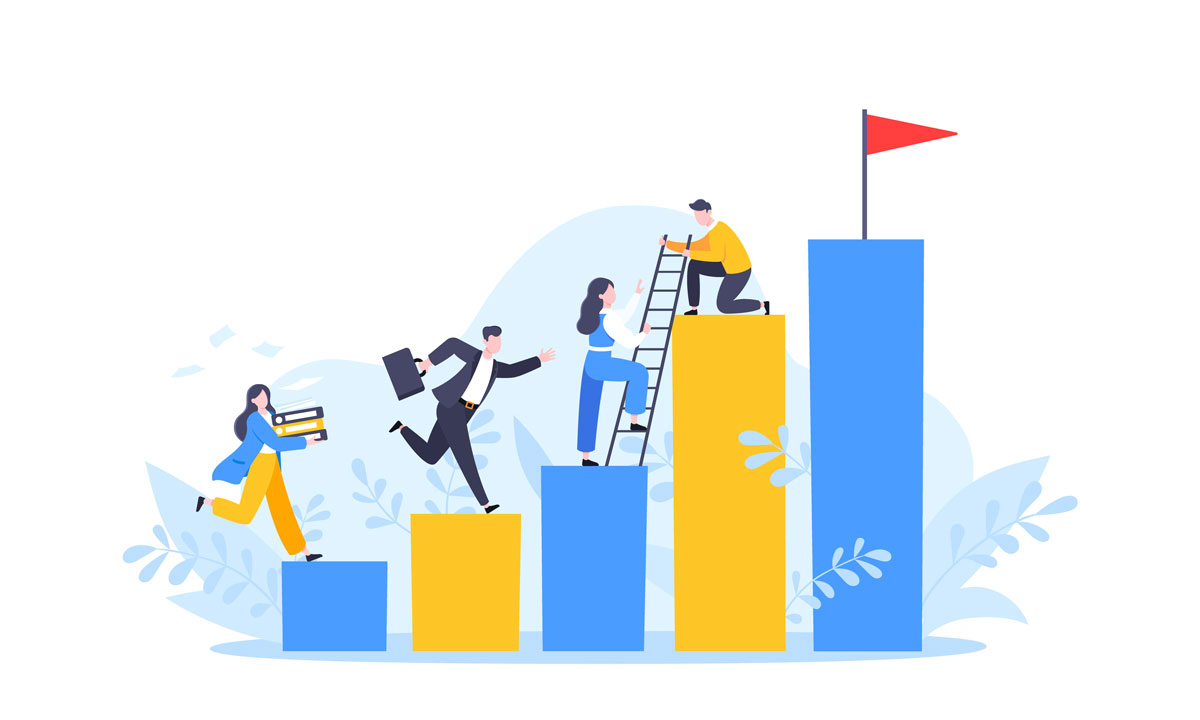 Support The 74's year-end campaign. Make a tax-exempt donation now.
With superintendents retiring at a rapid pace and with fewer administrators willing to take the reins, school boards across the country are struggling to fill roles using the same limited talent pool every other district is dipping into.
However, what if the right fit isn't in that ever-shrinking stack of resumes or on a headhunter's candidate list? Maybe it's an educator already in the ranks who has the potential to be an innovative leader and changemaker but isn't on a traditional path toward superintendency.
The leadership shortage crisis isn't going to be solved anytime soon — and if anything, it has the potential to get worse over the next few years. It's essential that today's administrators and education leaders rethink how they recruit and prepare prospects. But more importantly, they must create a network of support that elevates talented educators into fearless trailblazers with a clear vision for students' futures.
As new superintendents who followed different trajectories into our current roles and are working to uplift the incredible educators coming up behind us, we have benefited from three major movements that are reshaping talent development in our field.
Identify, Inspire and Encourage Educators to Find Their Inner Leader
Sometimes, school districts inadvertently set up roadblocks to leadership roles by requiring candidates to exceed professional credentials beyond those set by their state's principal and superintendent licensure programs. Instead of investing in those who show promise, they tap someone with a doctorate in education but less applicable experience.
Because the bank of qualified candidates continues to clear out, district leaders need to disrupt the current model. Long-term succession plans can no longer stop at current administrators and principals — districts must identify and nurture educators with leadership potential who may not yet recognize how their talents can drive districtwide change.
To do this, districts must create a clear coaching model to raise educators from teacher leader to executive leader. By offering ongoing coaching and mentoring, involving promising educators in strategic planning sessions and providing them with additional responsibilities (and pay!) that align with their interests, districts can equip the next generation of leaders with invaluable skills and experience.
For example, in the Rush-Henrietta district in New York, we are creating professional learning communities that connect new principals and assistant principals with a mentor to help navigate the first year in office. Mentors attend a training session before the start of the school year and provide support to the new leader throughout the year via one-on-one meetings and a quarterly roundtable discussion with all new administrators and mentors. These networks can promote an empowering space for emergent leaders to discover how to maintain board relationships, develop a shared mission for their district and hone leadership skills such as building a strategic plan.
Ensure the Path to Leadership is an Equitable One
When students see themselves in their school leaders, they feel more connected to their schools and perform better academically. Yet, there continue to be a lack of representation and ongoing equity issues in superintendency.
In K-12, 89% of superintendents identify as white, but only 45% of students do. Aspiring leaders of color need unfettered access to mentor-led learning communities to help them break through barriers, such as having their ability questioned by administrators because of their race, as they prepare for new roles. Once they get the job, mentors can help leaders of color stand up to the challenges of navigating fraught district politics. These connections are especially critical if there's a lack of diverse leadership development opportunities in their districts.
District administrators and school board members must also ensure that the leadership pipeline is free from bias. Beginning at the teacher level, there should be equitable opportunities and support for leadership development. This could include partnering with organizations that match educators of color with leaders of color for mentorship. Gaining this outside perspective helps develop leaders by providing a confidential and safe place to exchange ideas while broadening their professional network. Most importantly, current leaders must be allies, providing consistent support in the face of community resistance to policy changes or discussions of race and identity.
Leadership development programs should articulate a strategic direction geared at improving student outcomes. By developing a strategy rooted in equitable learning opportunities, cultural belonging and justice, with clear student outcomes at the center, districts can ensure that promotions, growth opportunities and learning communities are based on merit, not racial biases.
Connect Aspiring Leaders to One Another
Leadership can be isolating, and a circle of trusted confidants can quickly grow small. As we worked our way up to superintendency, it was important to embrace a cohort of mentors and peers from diverse backgrounds and districts who shared our vision and provided us with skills and resources we could take back home.
We continue to stay connected to our ever-expanding community through both traditional learning environments and informal coaching sessions. This helps us find the clarity needed to tackle the complexities of a rewarding, yet sometimes overwhelming, career. It's important for all aspiring leaders to have a safe space where they are welcome to brainstorm ideas, problem-solve complex challenges facing their districts and learn how to navigate the power structures within their particular communities.
Administrators should encourage aspiring leaders to participate in national professional professional development communities and workshops. This can help them take the next step in their careers by providing an empowering space to find mentorship and build on their leadership skills — and bring those skills back to their districts.

K-12 continues to see high turnover rates of educators at all levels, with few plans in place to keep its foundation from crumbling. If school districts refuse to alter the status quo — to cultivate their own leaders rather than invest resources into recruiting the same people other districts are competing for — the hiring gap isn't going to close anytime soon. There is incredible talent in classrooms right now waiting to be tapped. District administrators just need to communicate to future leaders that they see something great in them.
Support The 74's year-end campaign. Make a tax-exempt donation now.