3 Ways 'A Nation at Risk' Gave Voice to a New Generation of Education Advocates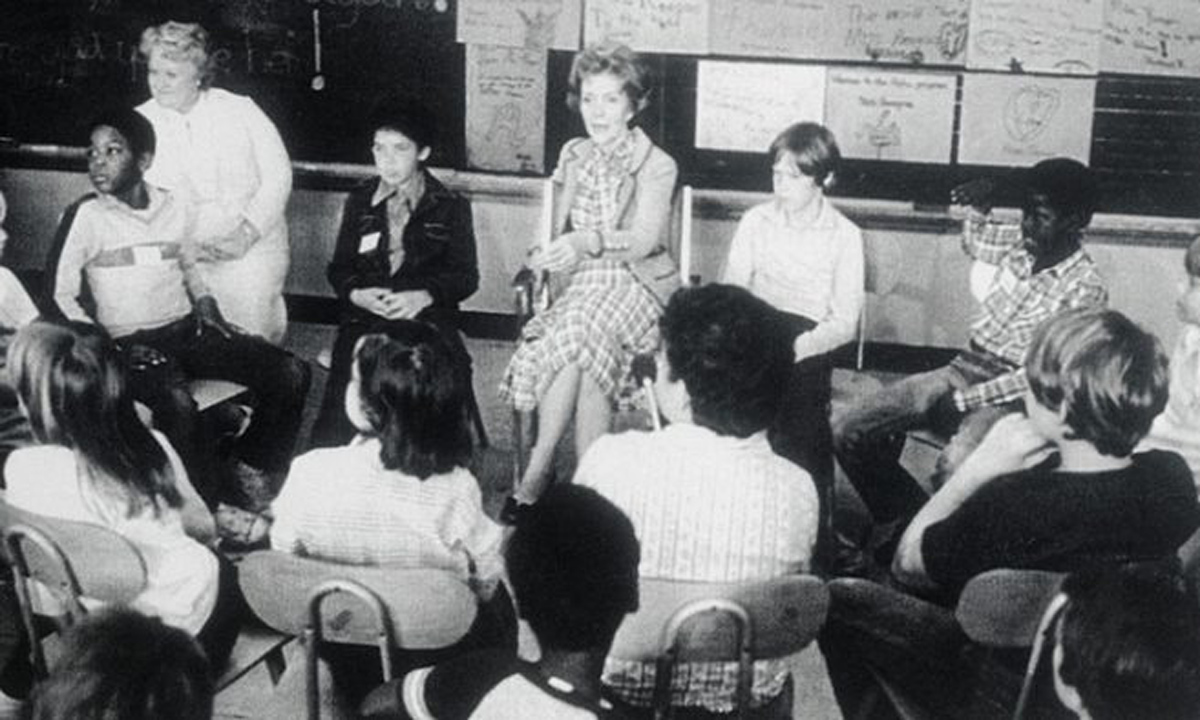 Ahead of the Reagan Institute's Summit on Education commemorating the 35th anniversary of the release of "A Nation at Risk," The 74 is publishing a special series of articles, essays, and retrospectives about the release and the aftermath of the famous education report. See our full series here.
Education reform has always been a journey on multiple roads, united by the underlying belief that a nation's vitality depends on the quality of its schooling
This week marks the 35-year anniversary of "A Nation at Risk." The report, likely the most widely referenced case for reform, is a model advocacy tool, conveying urgency from its opening line: "Our Nation is at risk."
The report's release was certainly an inflection point for public education, though reports don't change history — people do. Over time, the advocates attracted to this cause added their ideas to the mix, expanding the work's scope and possibilities. It set social innovators and education reform advocates on the multiple footpaths that grew into many on-ramps to education reform today. Here are three ways "A Nation at Risk" gave a voice to a new generation of advocates:
Empowering Civic Leaders to Take a Stand
As this federal commission's work was underway in Washington, D.C., another government-appointed commission was at work in Kentucky to improve higher education. Its efforts went the way most such bodies' do — they were ignored. Undaunted, the Prichard Committee formed as a nonprofit advocacy organization to ensure that citizens would have an ongoing voice in raising the state's education system from the bottom rung.
Ultimately the Prichard Committee helped advance the Kentucky Education Reform Act, one of the earliest models of standards-based reform. Other similar civic-led powerhouses lead in states today, including influencers like Tennessee SCORE, Advance Illinois, and A+ Alabama.
Engaging Business Leaders in a Commonsense Framework
The recommendations in "A Nation at Risk" for standards-based reform also attracted business leaders to the cause. The National Business Roundtable led the charge, with CEO-driven business associations springing up across the country. While some of these efforts were business-only, others followed a different model, forming partnerships whose boards comprised equal parts business and education leaders.
As more businesses globalized, fewer CEOs had vested interests in specific states, and these models of advocacy devolved, though strong examples remain, such as the Massachusetts Business Alliance for Education. Today, business-backed advocacy is resurging as America Succeeds organizes the voice of business leaders in more states to remind us that education is essential to the future of work in this country.
Inspiring Entrepreneurs to Improve Teacher Quality
The need for innovations to strengthen educator quality was also plainly made in "A Nation at Risk," which argued that the nation's schools couldn't improve if we attract teachers from only the bottom quartile of college graduates. Only a few years later, a scheme for attracting the best and brightest to America's classrooms was launched: Teach for America. And from the first wave of TFA alumni came a host of other innovative models to improve the delivery of schooling, including talent pipeline organizations such as TNTP, New Leaders for New Schools, and charter management organizations like KIPP. The venerable National Council on Teacher Quality, founded in 2000, brought sustained research to the cause.
Today's advocacy sector is far more crowded than it was in 1983, with more voices lining up at microphones in state capitols, testifying to the importance of continued improvements in our nation's schools. But the pathways into education reform that have been made wider since this early work are still clear by the many contributions of leaders who have added ideas and urgency over time.
There is, of course, so much more to this story, though this much is clear: Even when inspired by a common purpose, the ideas that excite education reformers have set us on divergent paths that converge again when interests align. Our story has always been a journey on multiple roads, united by the underlying belief that a nation's vitality depends on the quality of its schooling.
Get stories like these delivered straight to your inbox. Sign up for The 74 Newsletter