1 in 5 Indiana 3rd-Graders Struggles to Read. How the State Is Going to Fix That
Behning: Science of reading, literacy coaches, stipends & professional development for teachers anchor Indiana's response to this crisis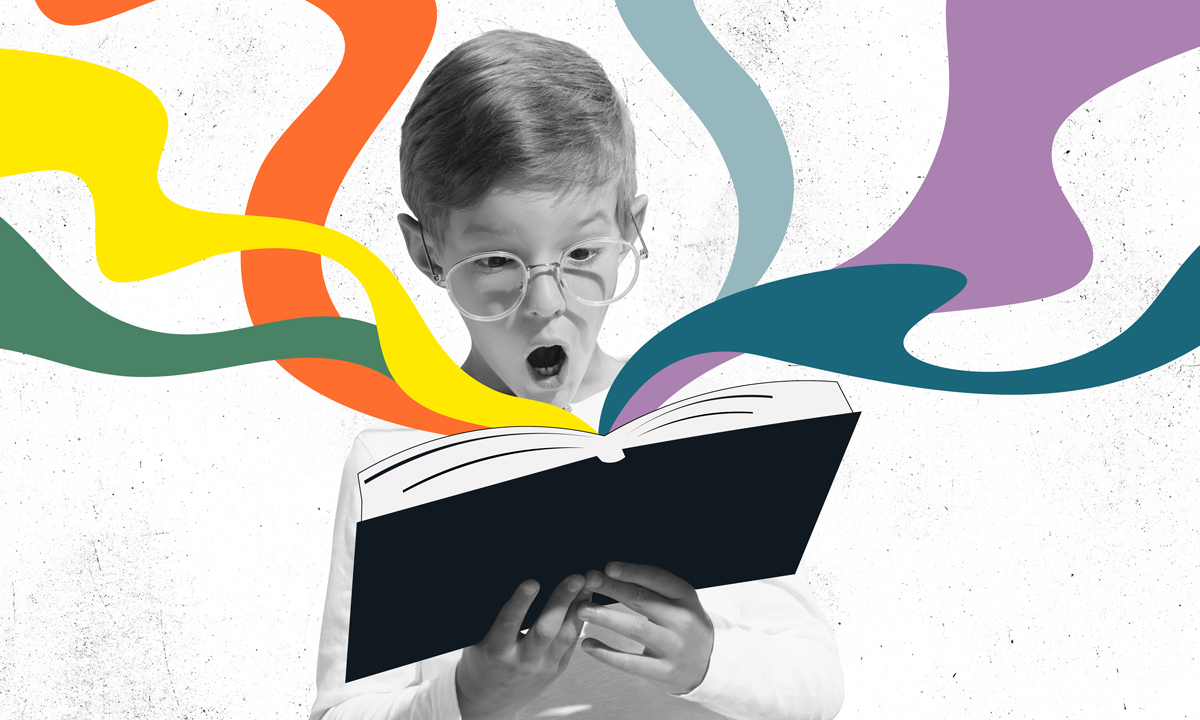 No paywall. No pop-up ads.
Indiana has a strong history of supporting local schools. The state's biennial budget consistently provides funding increases for education, with half dedicated to K-12 schools. As a top state for school choice, Indiana empowers Hoosier families to send their child to the school that best fits their needs. Schools have flexibility and are encouraged to evaluate state mandates and eliminate barriers to success. State-funded, high-quality pre-K options are available for low-income families. State lawmakers have looked at how dyslexia impacts learning and taken steps to identify and provide support to students in need.
But despite these efforts, 1 in 5 Hoosier third-graders were below grade level for reading in 2022, according to the Indiana Department of Education. That same year, less than 40% of Indiana students passed the Reading/Language Arts section of ILEARN, the statewide annual assessment students take in grades 3 to 8. The state's scores on the National Assessment of Educational Progress — also known as the Nation's Report Card — continue to lag.
Many of the struggles students face today can be traced back to the quick shift to virtual learning during the pandemic. But many of those challenges existed before 2020, and the abrupt end of in-person classes and pandemic disruptions only exacerbated and put a spotlight on the need to address these issues in a more robust way.
As chair of the Indiana House Education Committee, I've watched other states attempt to address low reading scores. And while some are still working to find the right solution, Mississippi has shown great success.
In 2013, almost a decade before there was any discussion about lagging learning outcomes due to pandemic interruptions, Mississippi began overhauling its approach to reading — the way it was taught and how future educators learned how to teach it. The state looked at evidence-based approaches, and by 2019, Mississippi students' reading scores improved on NAEP.
During the same time Mississippi was making gains with reading instruction, Indiana recorded a declining literacy rate.
Like many states, Indiana has found itself in a reading crisis. There are no quick or easy fixes. Moving the needle in a significant way takes years, and we can longer afford to maintain the status quo.
Responding directly to the rapid learning loss students experienced in 2020, Indiana created the Learning Loss Recovery Grant program in 2021, which provided $150 million to organizations throughout the state to support accelerating learning for Hoosier students in a variety of areas, including literacy.
The state launched Indiana Learns in 2022 to provide up to $1,000 to income-eligible families to obtain reading or math tutoring for their child who scored below proficiency on ILEARN.
With a goal of 95% of students passing Indiana's third-grade reading assessment by 2027, the state partnered with the Lilly Endowment to make Indiana's largest-ever financial investment — $111 million — in literacy. This funding supports instructional coaches in schools, teacher stipends to participate in science of reading professional development, targeted literacy support to students most in need and the creation of a literacy center focused on the science of reading.
This year, Indiana is considering legislation that would define the science of reading in state code and require schools to adopt this curriculum by the 2024-25 school year.
The definition included in the legislation is similar to The Reading League's and states the science of reading is a vast, interdisciplinary body of scientifically based research that requires the explicit, systematic inclusion of phonemic awareness, phonics, fluency, vocabulary and comprehension. Science of reading is supported by evidence that informs how proficient reading and writing develop, why some students have difficulty and how to effectively assess and teach reading and writing to improve outcomes for all children. Finally, the science of reading has a demonstrated record of success, and when implemented, leads to increased competency in phonemic awareness, phonics, reading fluency, vocabulary development, oral language skills, reading comprehension, writing and spelling.
Over the past 30 years, many schools in Indiana, and across the country, have used the three-cueing model for reading instruction. This method teaches students to use context clues, sentence structure and letters to identify words, which is not the most effective method because they are not decoding — sounding out words. Young students are not learning how to read; they're learning how to make educated guesses. As they advance, they might struggle because they haven't learned how to read words without context clues like pictures.
A standard definition and implementation of the science of reading would ensure schools across Indiana are implementing the same evidence-based curriculum that is proven to help students become successful readers and writers. Under legislation being considered, schools could no longer adopt curriculum that utilizes the three-cueing model for reading instruction.
In addition, teacher-prep programs would be required to include content within their curriculum aligned to the science of reading and prepare future educators to obtain a literacy endorsement from the Indiana Department of Education. This endorsement would be required to obtain or renew an elementary teaching license. This is a key step in driving student success in all subjects, because reading is the foundation of all learning.
With a fifth of Hoosier third-graders reading below grade level, Indiana cannot afford not to implement evidence-based reading instruction in our classrooms. America is in the middle of a reading crisis, and if other states fail to act with urgency now, an entire generation will grow up struggling to read.
Disclosure: Bob Behning is a member of the Practitioner Council of the Hoover Education Success Initiative. The Hoover Institution provides financial support to The 74.
Get stories like these delivered straight to your inbox. Sign up for The 74 Newsletter